2020 has ben a bumper year for ecommerce.
Let's take Amazon as an example. In the last financial quarter, the world's biggest online vendor saw its biggest year for revenue ever. Its 2020 Q3 results shows a 39.3% increase on the same period in 2019.
It's a trend that we're seeing across ecommerce as a whole.
According to some reports, online sales have achieved 5 years of growth in the space of a single year.
And you can guess what the impetus is behind this growth:
The coronavirus pandemic.
With people forced inside, we're seeing a complete change in the habits of many shoppers. Unable to go to physical stores, there are millions of people who've tried buying things online for the first time.
And they like it.
They've benefitted from greater convenience and a wider selection of goods. But most importantly, they've been able to buy the things that they want to buy without leaving the house.
It's this that has given us the idea for today's article.
We've spoken several times before about the benefits of buying Italian wine online when compared to buying it in a store. But in the wake of the pandemic, it's worth revisiting the subject with a few other elements in place. These are the reason why people are turning to, and will stick with, the web when buying Italian wines in 2020.
Reason #1 – Not Having to Leave the House
We've talked before about how buying online means you don't have to leave the house to do your shopping. If the mood strikes you, there's no reason why you can't buy a bottle of wine while laying around in bed!
But in the wake of the pandemic, this reason has become more important than ever.
Leaving the house today isn't a simple case of opening the door and heading out. You've got to check that you have a clean mask with you, as well as a bottle of antibacterial sanitiser. When you're walking around, you're constantly aware of the need to maintain social distancing.
And when you go shopping, it's more stressful than it's ever been before. You've got to follow a bunch of rules, which delay the trip. And what's more, there's the constant concern that some of the items you handle may carry the coronavirus and you could catch it if you're not careful.
When you buy your Italian wine online, you don't have to worry about any of these issues. You just place your order, get your delivery date, and wait for the wine to arrive. In fact, many courier services have implemented no-contact policies when delivering, which means you often don't have to make any sort of contact with a delivery driver!
It all comes down to safety.
People feel safer when they buy online in the current environment, which means they're more likely to do it.
Reason #2 – Many People Have Discovered the Benefits
Let's move away from the safety aspect and into the reasons why the surge in online shopping that we've seen in 2020 will sustain itself.
As mentioned, millions of people from around the world have tried online shopping for the first time in 2020. This means that they've needed to overcome whatever barriers stopped them from doing it in the past.
Many, particularly those of an older generation, have concerns about security when shopping online. Some also didn't really understand the technology or didn't see the purpose when they could just travel to a shop to buy their wine.
But now, many people have overcome those barriers.
They have seen first-hand that shopping online is both safe and convenient. They also know that platforms like Xtrawine provide them with access to a larger collection of wines than any physical store could possibly give to them.
They've tried it and they like it!
We believe that many of these first-timers will become avid online shoppers in the years to come. The pandemic forced them to confront whatever fears they previously had. And now that they see the fears were baseless, they're going to make up for lost time.
Reason #3 – Access to Great Deals
Make no mistake about it – vendors are going to take advantage of the surge in online shopping.
Savvy ecommerce sites are doing everything that they can to lure the larger audience towards them. And many of them use great deals to do it.
This is good news for people shopping online.
The pandemic has led to many retailers slashing prices and offering discounts in an effort to attract as many shoppers as possible. When you combine this with the fact that prices online are typically lower than what you'd find in store anyway and you have a lot of shoppers saving a ton of money.
Why is that important?
Of course, people love saving money. But during the pandemic, when so many still face a level of financial uncertainty, the ability to save a little cash goes a long way. Assuming that vendors keep up this same pattern once the pandemic's over, we see no reason why shoppers will go back to buying in stores when they can access better prices online.
The Final Word
There's no denying that the pandemic has been a positive thing for many online businesses. That seems strange to say when there is still so much uncertainty, both on the personal and economic levels, in the world.
But the stats prove it.
People are buying more from online vendors than they ever have before.
You're likely among them. If you're here, you might have bought some Italian wines from Xtrawine before. If you haven't, just know that we offer all of the benefits of online shopping, couple with the heightened safety standards that you deserve to expect from an ecommerce business in 2020,
When you shop online, you get better prices, more variety and, most importantly, the ability to buy whatever you want while keeping yourself and your family safe.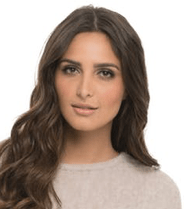 I'm a passionate about good wine and good cooking.
I like to keep me updated and share with my online friends my gastronomic knowledge.