If there is one thing that's certain about the global wine industry, it is this:
Consumer tastes evolve constantly.
The wines that are in vogue today may not be the wines that people love in a decade or so. And it is in keeping track of these trends that we can learn some important lessons that will help producers to keep creating wines that captivate the public.
That's why we've decided to create this article.
We're curious about the directions that changing consumer tastes have taken both the global and Italian wine industries over the years. Of course, this is a deep subject that could stretch back centuries. But instead of exploring the whole history of changing tastes, we decided to focus on more recent years. We will explore how changing tastes have shaped the industry from 1970 through to today.
The 1970s and 1980s
Many point to the 1970s as the decade where we saw a great revival in the global wine industry. Of course, this doesn't mean that wines were not of a high quality before this period. However, it's during this decade where many countries started to import wines in higher quantities.
The top tipples of the day included the likes of Lambrusco and Muscadet. However, there are many wines that experienced boom periods during this revival that are no longer aligned with the tastes of consumers. The likes of Hirondelle and Le Piat d'Or had their best days during these two decades. But today, they're nowhere close to being top sellers within the industry.
The case of Muscadet is an interesting one. During this era, it was often seen as a simple and sweet table wine that made for a great accompaniment to seafood dishes. However, an influx of fruity wines from emerging industries put paid to that popularity. Muscadet is by no means an unpopular wine today. But it's has yet to re-attain the glory days that it had during this period of time.
Speaking of emerging industries, it was in the 1970s that the American wine industry first started to come to prominence, particularly in its home country. Previously seen as a distant second to the more dominant European industries, the Californian industry, in particular, started to develop its reputation in the 1970s. While this didn't lead to an immediate uptick in sales for American wines, it set the stage for the years that came after. Today, the United States is one of the world's leading producers.
Coming back to Lambrusco, this is another wine that is perhaps seen as a little "below" connoisseurs of the modern era. In fact, it's still seen as a cheap and cheerful wine in many countries, such as the UK, where Lambrusco is often one of the first wines that younger people will taste. Again, it has its niche today but it's nowhere near where it was in the 1970s and 80s. What we see in these two decades is a general favouritism for simple, fruity, and inexpensive wines. But as more wines become readily available in the years that followed, tastes evolved towards more complex fare.
In Italy, the 1970s and 1980s brought with it the rise of the Super Tuscans. Challenging tradition, these wines sparked an innovative period in the Italian wine industry.
The 1990s
The rise and fall in the popularity of Merlot may be the most interesting case study for consumer tastes in the 1990s. During the early part of the decade, this was the red wine of choice for many, especially in the United States. Producers enjoyed a few bumper years of sales as Merlot became a household name beyond its native France.
However, the release of a little film called Sideways changed all of that. As surprising as it may seem, many credit the lead character's disdain for Merlot wines as a chief reason for why sales of the wine dropped during the latter half of the decade. And though Merlot is still a very popular grape, both in Merlot wines and when used in other wines, it has yet to regain the popularity that it enjoyed in the early-1990s.
The rise of the California vineyards was in full swing during this period, helped in no small part by advancing technology. The 1990s was the decade when the internet became widely available to consumers. And while it would take a little while for ecommerce to truly boost the industry at large, access to more information and a wider selection of wines allows consumers to explore drinks that they couldn't access before.
Perhaps we can think of the 1990s as something of a transitional period in wine. Consumers gradually became more informed, though they showed that they were certainly not immune to trends. It also helped Italian red wine sellers, as well as other wine companies, when research started appearing that showed that a glass of red wine per day could have some health benefits.
The 2000s
And so we come to the last 20 years.
With the internet now at everybody's fingertips, the average wine consumer is much more informed. As such, it's less likely for single types of wines to become major sellers. After all, people now have access to greater variety and can purchase wines from anywhere in the world online.
Still, these two decades say the rise of Prosecco as one of the most popular wines in the world. Previously seen as a cheap alternative to Champagne, it's in the last 10 years that this sparkling Italian wine has made a name for itself. Even with some recent decreases in sales, it remains one of the most popular wines in the world.
We've also seen the rise of organic, biodynamic, and vegan wines. Again, this shows us how an industry can change based on consumer concerns.
This is by no means a comprehensive look at how wine tastes have evolved over the last 50 years. Instead, you can think of this as a snapshot that shows what changing technologies and tastes can have.
Of course, you may not care about any of these trends. You just want to enjoy quality wines from all over the world. That's where we can help you. At Xtrawine, we will find a wine that's right for you, regardless of your personal tastes.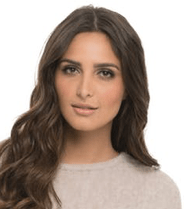 I'm a passionate about good wine and good cooking.
I like to keep me updated and share with my online friends my gastronomic knowledge.