Literature has been, for many centuries, our escape from the world around us. When the weight of the world seems to climb on top of us, it is the great stories told in books that can transport us to another world entirely and inspire us in ways that we couldn't previously imagine.
In fact, we would argue that there are few better feelings in the world than settling down with a good book and nice glass of wine after a difficult day at work. That escape, combined with the sumptuous flavours of the wine, can help you to really appreciate your evening.
Of course, to enjoy your reading session to the fullest, you need a book that's worthy of spending your time with.
That's what this article aims to help you with. But we're not just looking at great books here. We're going to take a look at great bikes that have also chosen wine as their central subject. Every book on this list will make for a great gift for a friend who loves their wine. Of course, they'll also make for great gifts to yourself too.
Sideways by Rex Pickett
Our first choice is perhaps a slightly obvious one. It's also one of the more modern books on our list.
Sideways is perhaps better known by many of you as the film that inspired something of a boom period for wine in the United States. While perhaps not a smash hit, the film's unique subject matter entranced those who did see it, aided in no small part by some absolutely brilliant performances.
What many people don't know is that the film was actually based on a book of the same name. Authored by Rex Pickett, Sideways follows the story of two men named Miles and Jack. To celebrate Jack's upcoming wedding, the duo go on a bachelor party of sorts through the wine country of California. Along the way, the friends form a deeper bond.
The book has some rather…interesting opinions about Merlot. But it's a tantalising tale that combines a deep knowledge of wine with a tried and true story of friendship, which makes it perfect wine-drinking reading materials.
Oh, and there's also a sequel – Vertical – which offers a continuation of the story for those who love the original.
A Good Year – Peter Mayle
Mayle's books always make for good holiday reading, which makes this our choice of book for wine lovers who want a good read while they're relaxing on the beach.
Inspired by the prompting of film director Ridley Scott, who wanted Mayle to write the story because he had hopes of turning it into a film, A Good Year features stunning descriptions of landscapes and really manages to put you right at the heart of the true beauty of the wine industry.
But the book has a darker twist to it. This isn't a tale that focuses on the good and the righteous in the wine industry. Instead, it focuses on the counterfeiters who make their profits by stealing the brands and ideas of those who work so hard to establish their reputations. It's an intriguing look at an element of criminal culture that has massive effects on the industry. While a great read, it will also inspire you to perhaps look a little harder at the wine that you drink to make sure it comes from the right source. That's always a good thing, in our estimation.
The Billionaire's Vinegar – Benjamin Wallace
There's no denying the fact that many people are intrigued by extremely old wines. Collectors place great value on bottles that have survived decades, or even centuries. It's a strange phenomenon to some, as the wine in such bottles may have lost all semblance of the quality it once had. But there's no denying the fact that there is a huge market for old bottles of wine.
The Billionaire's Vinegar takes a look at one of the most famous of those old bottles. It's a non-fiction account of the 1985 sale of a 1787 Château Lafite Bordeaux, which many experts believed to have once been owned by Thomas Jefferson. The wine sold for over $150,000, which made it the world's most expensive bottle of wine at the time.
That alone would make this a worthwhile read. But what really makes this book stand out is how much deeper it digs into the story and allegations about the wine possibly being a forgery. The book features interviews with some of the key players in the wine industry and is a must-have for anybody who wants to dig their teeth in a mystery that still exists to this day.
Wine and War: The French, the Nazis, and the Battle for France's Greatest Treasure – Petie and Donald Kladstrup
Our final selection sticks with the non-fiction side of a things and is a must-have for anybody who has an interest in French wine, the inner workings of the industry, and the history of World War II.
The book instantly demonstrates the reverence in which those who work in the wine industry hold their products. It details the efforts that French wine producers went to protect their wines and their vines from the onslaught of the Nazi's during the Second World War. The book tells the story of the wines that these intrepid vintners managed to save, as well as the personal stories of those who put themselves in harm's way to protect their wines.
You'll read with subdued delight of the tricks these winemakers employed, such as changing the labels on younger wines to fool the Nazis into believing that they were much more valuable than they were. On top of that, there are tales of heroism, as many of those chronicled in the book also sheltered Jewish refugees, as well as their own wines.
The Final Word
There have been many great works of literature that we believe make the perfect accompaniment to a great glass of wine. These are four selections that we believe that every Italian wine lover should have in their collection.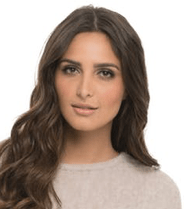 I'm a passionate about good wine and good cooking.
I like to keep me updated and share with my online friends my gastronomic knowledge.