As anybody who's a regular visitor to our blog will tell you, we're big believers in combining a great Italian wine with the right foods to create truly stunning sensory experiences. Achieving that perfect mixture of flavours is often all that you need to turn a decent meal into a truly memorable dining experience.
Thankfully, you don't have to go to a high-class restaurant to find these combinations. The meals that you prepare at home can accompany the wines that you buy on XtraWine to create a dining experiences like few others. Better yet, it's one that's completely unique to you, which makes it all the more special.
Of course, everybody needs a little guidance, especially when they're new to the world of Italian wine. You can't expect to pair any wine up with any food and get the result that you're looking for, after all. You have to ensure the flavours in the wine complement those in the food and vice-versa.
That, in a roundabout way, brings us to the main subject of today's article. We've looked in depth at a number of Italian foods in the past, but we've never really shined a spotlight on the sausage that the Italians produce. Unlike regular sausage, Italian sausage tends to have a spicier tinge to it, which makes combining it with wine all the more interesting. After all, you're not just figuring out a way to complement the traditionally rich flavours of sausage. You're also looking for something that can counteract and complement that touch of spiciness.
In a moment, we'll look at a wine or two that we think works really well with Italian sausage. But first, how about a tasty recipe that combines this food and drink into a stunning dish that we're sure that you'll enjoy.
The Recipe
Italian sausage and Italian wine already seem as…well…Italian as you can get. But combining those two things into a risotto creates a dish that truly has the essence of the country leaking for its every pore.
This recipe takes about 40 minutes to prepare and creates enough servings for four people. Of course, it also goes very well with a glass of wine, which we'll get to in a moment. Here's what you need for the risotto.
The Ingredients
Four cups of vegetable or chicken stock (depending on which you prefer).
Two tablespoons of olive oil.
About 320g of Italian sausage. This usually works out to about four decent-sized sausages.
Two cloves of garlic (crushed)
200g of brown mushrooms (sliced)
A brown onion (chopped)
5 cups of Arborio rice.
Half a cup of Parmesan cheese (grated)
Half a cup of chives (chopped finely)
A cup of red wine (dry)
A little extra parmesan and some chopped chives for serving.
The Method
Gathering the ingredients is only the first step. You need to combine them all into a wonderful dish to really get what you're looking for. Here are the steps that you should follow for this recipe.
Step 1
Pour your stock into a saucepan and bring it to the boil over a medium-high flame. Once it boils, lower the heat until the broth reaches a gentle simmer.
Step 2
As the broth heats up, remove the skins from your Italian sausages. Place a different saucepan over a high flame and add the sausage meat. Cook the meat while using a ladle to break the meat into smaller pieces. Cooking should take approximately three minutes.
Once this is done, remove the meat from the pan and onto a plate.
Step 3
Add one of your tablespoons of olive oil to the pan that formerly contained your sausage meat. Add the mushrooms and cook them over the high flame for about two minutes. Stir continuously until the mushrooms achieve a golden colouring. When this happens, transfer them to the plate alongside the sausage.
Step 4
This is the most involved step of the lot. Add the rest of your oil to the pan, followed by your garlic and onion. Cook while stirring for about five minutes before adding the rice. Cook and stir for a further two minutes. The grains should take on a slightly translucent complexion.
Add your wine to the pan and keep stirring until the rice and vegetable mixture absorbs the moisture. Add a half cup of your stock to the mix and stir. Allow this stock to absorb into the mixture before adding more stock. Repeat this process until you've used up all of your stock.
Now, cook the rice for about 20 minutes. Remove the pan from the heat and add your mushrooms and sausages to it, along with your chives and parmesan cheese.
Step 5
Serve the risotto in four bowls, each topped with some chopped chives and a little Parmesan, if desired. You may also want to use some salt and pepper for seasoning.
And there you have it – a tasty dish that combines Italian sausage and Italian wine to great effect.
The Wines
Now that you have the recipe, you just need the wines to go along with it. The spiciness of Italian sausage tends to mean that most white wines go out of the window. You might get away with a rosé, but even that may be a tough to light for what you need.
Generally speaking, you're going to want a juicy red wine that had a lot of fruity overtones. A Sicilian red will often do the trick, plus we're big fans of combining Lambrusco with Italian sausage. A Nero d'Avola wine from Sicily can also do the trick.
The key is that you're looking for rich flavours and a decent amount of acidity. Anything less than that will usually result in the sausage overpowering the wine, even when it's soaked in wine and covered in rice as it is with this dish.
As always, we remind you that our recommendation are just guidelines. There is no right or wrong answer when it comes to wine combinations. Experiment as much as you like and you may find a combination that works even better than what we've suggested.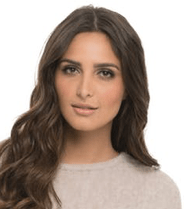 I'm a passionate about good wine and good cooking.
I like to keep me updated and share with my online friends my gastronomic knowledge.