Here at Xtrawine we try to provide all of our customers with every bit of information they need to make the right decisions when they choose to buy a bottle of wine. While our site is accessible anywhere in the world, assuming you have an internet connection and a smartphone or tablet, we also know that there are many other organizations and apps that have the same aim as we do.
If you wish to know more about the wine industry, the vintages that you drink or just wish to have more resources at your disposal when it comes to selecting wines, there are plenty of downloadable apps, many of which are free of charge, that you could try. Here we take a look at some of the best that are currently available and give you our thoughts on each one.
Hello Vino (Android and iOS)
This app is ideal for those who want a wine assistant at the touch of a button. It is almost like having a sommelier in your pocket who can provide you with all of the basic information you need to enjoy your purchases to the maximum. Instead of overburdening the user with information, this app is designed for every day wine lovers who want to find out what wines will be best for their foods. It features an extensive wine guide that offers as much, or as little, information as you need and it also offers you the chance the snap pictures of your favourite vintages and add notes to them. For those who don't mind spending a little on the premium version, it also offers the ability to scan wine labels to receive ratings and food pairings.
Vivino (Android and iOS)
Available in both free and premium versions, Vivino acts something like the popular music app Shazam, which helps users identify songs they don't recognize by recording a clip of the music and sending it to be deciphered using the app's database. In Vivino's case, the app maintains a database of more than a million wines. All users need to do is scan the bottle and send the data over and you will receive plenty of info about the wine, right down to places that may stock it near you. You can also add your own notes and ratings to each wine you scan, plus it gives some basic food pairing suggestions, allowing you to experiment a little without going too far off course.
Wineratings+ (iOS)
Another free app, this provides you with access to ratings for different types of wine and grape varieties from all over the world. You will get vintage charts that offer all of the information you need about some of the most famous wine region in the world, plus it contains plenty of articles and videos that relay wine-related news and other useful titbits that will help you bolster your knowledge in no time at all. Again, it also has a premium version, which links to app directly to the Wine Spectator so that the reviews it contains can be updated instantly in-line with what the publication says. There are also a number of social features, plus the ability to filter through your searches on the premium version of the app. Unfortunately for Android users it is only available on iOS for the time being.
Local Wine Events (Android and iOS)
While the apps we have examined thus far are all dedicated to providing wine lovers with as much information as they need about various types of wine and the foods they can be paired with, this app is all about helping you find out more about interesting events in your area. It's extremely easy to use, which makes it ideal for technophobes who don't use apps all that often. What you will receive from the app is essential a listing of tasting events and other events in your local area, using your GPS signal to figure out where you are and what's near you. The database of events can be a little hap-hazard, with some users reporting that the app seems to pull up a strikingly small amount of events in areas where wine is prominent, but it's great for those who are in a bind and want to find something to do.
CellarTracker (Android and iOS)
While the app itself may not have the most intuitive interface known to man, it is a great tool for those who want to keep track of their collections without having to worry about all of the other distractions that come with more in-depth apps. It features label and barcode scanning so you can quickly log any bottles that you add to your cellar into your collection and the database contains almost 2 million vintages so it is very unlikely that you will run into any issues. Better yet it also offers more than 5 million tasting notes from professionals and fellow users that you can use to make your own purchasing decisions. If you opt for the premium version you get access to an automatic valuation feature, in addition to professional reviews.
WSET Wine Game (iOS)
This app originally started life as a way for the British wine industry to educate its members on the issues of the day, but it can be downloaded by anybody. It is ideal for those who are looking to learn a little more about how the industry works, at least in the UK, and it offers a number of examinations that you can use to test your skills. For those who want to be a little less in-depth, there is also plenty of trivia and simple quizzes for you to dig your teeth into. The game part of the app is enjoyable and you will learn a surprisingly large amount.
The Final Word
There are, of course, plenty of other wine apps out there that are definitely worth exploring, but we believe the ones selected here will offer any wine lover with access to plenty of information and lots of fun.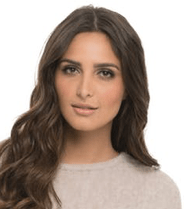 I'm a passionate about good wine and good cooking.
I like to keep me updated and share with my online friends my gastronomic knowledge.