Throughout the course of the history of Italian wine there are many companies that have established themselves as monolithic entities that have influenced all parts of Italian life. The Antinori family, for example, has played an important part in Italian culture, politics and its economy for centuries and is still regarded as one of the most important families in the country now that their primary focus is on the world of wine.
And then there are those who didn't have the benefit of money from wealthy benefactors or the history to fall back on. These winemakers have fought their way to the top of the industry, pulling themselves up by their bootstraps and working hard to make a name for themselves in an industry that is all too often dominated by manufacturers that have previously established reputations.
Of course, this isn't to say that winemakers with big reputations don't deserve them, but there is something rather romantic about the story of the underdog making a name for themselves in the world of Italian wine. Few producers represent that story quite as well as Marco de Bartoli.
The History
If you should ever have the pleasure of meeting Marco de Bartoli in person you will be immediately struck by a man who emanates passion from every pore. He will greet youwith open arms and quickly delve into the subjects that bring him equal amounts of joy – such as the wines he produces – or make his blood boil in anger, which it often will if the subject of the changes in Sicily are brought up.
It is the perfect temperament for a man who pours his heart and soul into everything that he does and it is an accurate representation of the boisterous land that he has tamed and cultivated to create some truly stunning wines.
He is keen to let anybody who visits tastes his wares, often with little thought about the effect this might have on the business side of things. He will wax lyrical about the positive reviews that he has received from critics in some of the largest wine publications in the world, while also decrying those who claim his work just results in wines from the south that offer nothing new to the industry.
All of this passion is poured into the wines that he produces, which he is quick to distinguish from the area of Marsala where many wines in Sicily are made. Instead, his winery is located twelve kilometres away from what is often considered to be the central wine area of Sicily, allowing him to make a convincing case for his wines not being of the same breed as those produced in Marsala, which he has almost come to refer to as a dirty word.
Instead, Marco De Bartoli is a man who has won against all the odds, doing battle with his own land and to ensure that it produces the grapes that he believes deserve to go into the wines that he procures. His conviction, tenacious attitude and outright stubbornness have borne fruit at last and the Italian wine industry is not starting to sit up and take notice of the great work that he has done and the rather monumental achievements that he has enjoyed.
Today, he is the proud father to three children, Renato, Sebastiano and Josephine, who he thinks the world of and is delighted to watch grow up and contribute to the successes that he has brought to his family. He hopes that his children will follow in his footsteps in much the same was as he did his father's, who was also a winemaker of some repute before Marco took the bull by the horns and worked to gain the recognition that he felt his wines deserved.
His hard work has also borne fruit in many other ways. In addition to his wonderful family, Marco has renovated his winery to better reflect the work of a company whose reputation is continuing to grow in the industry.
Better yet, he is now also enjoying the opportunity to expand on his collection of wines, going far beyond the Vecchio Samperi that first provided his company with attention and working on a range of wines that offer a little something for everybody and give him even more talk about.
Through it all, Marco de Bartoli has dedicated himself to the creation of wines that he believes would make his father proud and offer an accurate representation of what Sicily has to offer to the world of Italian wine if given the chance. Both powerful and kind, which is often reflected in his wines, Marco De Bartoli continues to produce vintages that are worthy of attention from consumers in all corners of the world.
Of course, we can't talk about such an impassioned winemaker without placing a little bit of focus on one of the vintages that he has become so well-regarded for. We have decided to focus on De Bartoli Sole e Vento 2014 for this piece, as it is a glorious still white wine that demonstrates the versatility and quality that Marco De Bartoli has to offer.
The first thing you will notice about this wine is its character. We mentioned that Marco De Bartoli is somebody who pours everything of himself into all of the things he does and this is obvious when you first bring this wine to the nose. You will notice a strong hint of minerals direct from the land that he has tamed, offering balance and great expression in the process.
The wine is perfectly balanced and refreshing to the taste, combining the skill that De Bartoli has developed over the years with the raw passion that he has always brought to his winemaking.
It is best enjoyed with a meal of marinated fish, but will go just as well with a light pasta dish. This is a wine to be enjoyed alongside a group of friends sharing in laughter and a light meal.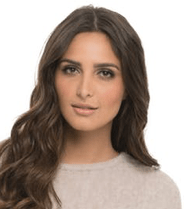 I'm a passionate about good wine and good cooking.
I like to keep me updated and share with my online friends my gastronomic knowledge.