There are many regions in Italy that have a reputation for creating particularly fine wines, but few can compete with Montepulciano when it comes to the creation of truly stunning Italian reds. The region is home to a number of wonderful wines, including Montepulciano d'Abruzzo and Vino Nobile di Montepulciano, both of which have attained Denominazione di Origine Controllata e Garantita (DOCG) status. For those who are unaware, this is essentially a guarantee relating to the quality of the wine and ensures the drinker that it genuinely comes from the region it claims to hail from and that the wine itself is considered to be of an exceptionally high standard.
An important distinction to make early on is that Montepulciano can refer both to the region and grape used. In the case of Vino Nobile di Montepulciano, it refers to the town in which the wine is created. However, in the case of Montepulciano d'Abruzzo it actually refers to the grape, with the wine itself being created in the Abruzzo region.
This can be rather complicated, particularly for the novice wine lover, so here we will take a look at both wines, highlighting their differences while also demonstrating why each one deserves a place in your wine cellar.
Montepulciano d'Abruzzo
This is a red Italian wine that is made using the Montepulciano wine grape, rather than being made in the region of the same name. It is actually created in the Abruzzo region of Italy, which is itself known as one of the best wine regions in the entire country.
It received its initial Denominazione di origine controllata (DOC) classification back in 1968, which acted as an early indicator of the level of quality you could expect from the drink. Over time, the reputation of the wine began to grow, which allowed it to obtain the DOCG certification that it currently carries in 1995. However, it is important to note that only Montepulciano d'Abruzzo that is created in the Teramo Hills area is intended to carry that label.
The wine has come to prominence in recent years due to an explosion in its popularity overseas. During the late 20th and into the early 21st century, this wine was one of the most widely exported in all of Italy, while still maintaining its domestic popularity as well. While this popularity has tapered of a little in recent years, large amounts are still exported to many different countries to this day.
The wine is known as being fairly dry, with soft tannins. It is also permitted to contain as much as 15% of Sangiovese before it will no longer be granted the DOC or DOCG classification. This offers plenty of opportunities for individual winemakers to add their own stamp onto the product.
Furthermore, though a 'Riserva' version of the drink exists, which will have been aged for more than two years by the producer, it is commonly believed that Montepulciano d'Abruzzo is best enjoyed young. It has been noted that there it some aging potential, though the wine will change little in ten years if left to age. However, it will really come down to your personal tastes, so it is worth experimenting with a 'Riserva' and a new bottle to see which you prefer.
Vino Nobile di Montepulciano
While Montepulciano d'Abruzzo is made using the grape that carries the name, Vino Nobile di Montepulciano is the most noted wine of the region. This is an important distinction to make as Vino Nobile di Montepulciano doesn't actually contain any of the Montepulciano grape variety. If this is confusing then that's okay. In most cases, a grape that carries the name of a region will have originated from that region. Montepulciano is one of the few exceptions.
Vino Nobile di Montepulciano, like its counterpart in this article, is a red wine that currently carries DOCG status. Again, this is an indicator of the high levels of quality that you should expect when drinking the wine, so always be sure to check the label to ensure the certification is visible.
In terms of its composition, the wine is actually made primarily using Sangiovese, which you will remember is also used in a limited amount in Montepulciano d'Abruzzo. It is blended with small amounts of Canaiolo Nero, with a local variety named Mammolo often making an appearance.
The wine carries more aging potential that Montepulciano d'Abruzzo, as it is aged for at least two years by the producer, one of which is spent in oak barrels, before it is made available to the public. A 'Riserva' is also available, and this indicates that the producer has aged the wine for three years.
The wine also carries quite a prestigious history, with documentation demonstrating that wines from the Montepulciano region have been a commodity for centuries. The first mention of the region as it pertains to winemaking were in the late 8th century, with a number of other documents demonstrating that it managed to maintain its popularity after that period. However, it wasn't until the early 20th century that the wine truly became what we know it to be today, receiving DOC classification in 1966, before attaining DOCG status in 1980.
While there are other red wines made in the Montepulciano region, this one stands as the best for many wine lovers.
The Final Word
No matter which you choose, be it grape or region, the name Montepulciano has become somewhat synonymous with quality Italian wines. Either of the wines that we have covered today well make for a welcome addition to any dinner party, with each being more than enjoyable when served with foods.
We heartily recommend taking a little bit of time to explore the qualities of both in your quest to find the perfect red wine. We believe that each of these wines has the potential to become a regular addition to your wine collection, with Montepulciano d'Abruzzo demonstrating the popularity that more modern wines can obtain, while Vino Nobile di Montepulciano shows how important it is to respect history in the industry.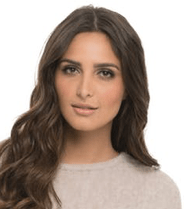 I'm a passionate about good wine and good cooking.
I like to keep me updated and share with my online friends my gastronomic knowledge.