At xtraWine, we spend most of our time tracking what's going on in the Italian wine industry. We're an Italian retailer after all. The domestic industry is the one that affects us more than anything else.
However, it's also a good idea to keep an eye on the trends affecting the wine industries in other countries. After all, Italy is one of the world's largest exporters of wine, so trends in international territories will have an effect on the success of the domestic industry.
In this article, we're going to look at a few of the trends affecting two major wine industries – Brazil and the United States.
And by the end, you may have a slightly deeper appreciation of just how much of an effect the Americas have on the global wine industry.
What's Happening in Brazil?
Brazil may not be the first country that comes to mind when you think about major wine industries. 
But that's what makes the industry so interesting. Brazil has been cultivating a love affair with wine that's seen the industry grow consistently for several years, with more growth forecast over the next five years.
The simple fact is that more Brazilians than ever before are getting in on the act when it comes to wine. And that alone is enough of a trend for the Italian wine industry to take notice of. The Brazilian market is on the cusp of evolving from a burgeoning market into a full-blown player when it comes to wine.
Here are a few of the key trends to keep in mind.
Trend #1 – Price Consciousness
While Brazilians are increasingly falling in love with wine, the industry at large must also recognize that this is a fairly poor country.
As such, most Brazilians have a fairly limited budget. This manifests as a desire for affordable wines that still offer quality.
Imported wines will need to offer good value, with discounts playing particularly well to the Brazilian market.
Trend #2 – A Love of the Bubbly
It seems like sparkling white wines have taken the whole world by storm. And Brazil is no different. 
Sparkling wine is the fastest growing sector in the Brazilian wine industry, which opens a door for Prosecco to gain a major foothold in the country.
That's especially the case due to Champagne still being seen as a prestige wine. With Brazilians seeing both value and quality, Prosecco seems like the perfect wine to fulfil the market's needs.
Trend #3 – Natural Wines Are Growing
Interestingly, the trend towards natural wine production seems to be catching on in Brazil. A lot of consumers have an interest in organic and biodynamic wines, though it's unclear what exactly drives this trend.
We're definitely seeing native Brazilian producers focusing more on this type of product. The likelihood is that Brazilians see natural as another term for genuine. In an industry that's rife with counterfeiting, knowing that a wine comes from completely natural sources is a major selling point.
Again, this is something that the Italian wine industry could take advantage of. There's a definite trend towards natural wine production in Italy, with more producers going organic or biodynamic each year.
This creates a key marketing point for the Italian industry in Brazil.
What's Happening in the United States?
As we reported a couple of weeks ago, the United States is now the world's largest consumer of wines.
That's obviously a great opportunity for international producers as well as the huge domestic industry in the states.
In fact, we're seeing Prosecco producers reap a lot of the benefits. Growth in the popularity of that wine stateside has even managed to replace the losses experienced in the United Kingdom over the course of the last year.
But what else is happening in the United States? These are the key trends to keep an eye on.
Trend #1 – Price Remains a Factor
Much like in Brazil, American consumers want quality at an affordable price.
In fact, one study of American wine consumers, conducted in 2018, found that 80% of them believe that the price is the main factor in their buying decisions. 
This may spell bad news for premium wine producers, who will likely find themselves dealing with limited success in the United States. However, those who produce reasonably-priced wines have an opportunity to strengthen their footholds in the country.
Trend #2 – Climate Change Has an Effect
Much like in Italy, it appears that climate change will have a growing effect on the US wine industry.
Garden Creek Ranch Vineyards & Winery owner Karin Warnelius-Miller highlights the issues. She says:
"In California, we are now living in a different reality than years past. Fires, smoke taint and drought—these are our dominant environmental concerns for 2019 and into the future."
This would present an opportunity for international distributors, were it not for the fact that climate change affects all of us.
But for the US specifically, these changes in climate are already leading to replanting in some vineyards. Without the strict regional controls that are present in Italy, it's likely that several American producers will change their grapes in the coming years.
Trend #3 – More Food With Wine
As strange as it may seem to Italian wine lovers, a lot of Americans have always seen wine as a cocktail drink. Some even struggled to see the point in pairing wines with foods.
That's an attitude that's been changing substantially over the last decade. Concerted efforts by the American industry has seen the country's attitude to wine changing. Now, more people appreciate the reasons behind pairing wines with food. And this has had the knock-on effect of encouraging drinking in moderation to appreciate the wine with the food.
The Final Word
The United States is already a major player in the global wine industry. However, it's interesting to see the continued growth in Brazil as well.
These trends may influence the direction that international producers take in their approach to these two countries in the coming years.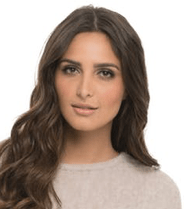 I'm a passionate about good wine and good cooking.
I like to keep me updated and share with my online friends my gastronomic knowledge.