If you have been a regular follower of this blog over the past couple of months you will have charted the rise of Prosecco to becoming the sparkling white wine of choice for people all over the world. The wine has become so popular that it has even overtaken that old stalwart Champagne in terms of sales, particularly in countries like Britain where Prosecco is experiencing a surge in popularity unlike any in its history.
Now, with the festive period quickly approaching, the time is ripe to engage in a few celebrations and there are many who will be looking towards Prosecco as the perfect wine for the occasion. But why is this the case? Here we look at just a few of the reasons why Prosecco is the ideal wine for the festive season.
It's Light
Christmas meals are generally highlighted by wines that complement the many foods that are served, with most favouring good bottles of red to go along with turkey, pheasant and the many other rich foods that are hallmarks of the Christmas season.
But what about during other times of the day? As wonderful as such complex red wines are, there will be times when you want to unwind with something lighter, be that before the meal starts in earnest or while enjoying the aftermath of a meal well-eaten. This is when Prosecco really starts to shine, as it is an exceptionally light wine that can be enjoyed at any point in the day, regardless of how full you may be. Better yet, it is practically universally loved, so if you are hosting Christmas dinner it is a perfect wine to serve to ensure all of your guests have something that they will enjoy during the meal.
Popping The Cork
One of the many reasons that Champagne became so popular is because the act of popping the cork brings to mind celebrations in so many ways. You need only watch the finale of a Formula One race to see this phenomenon in action.
Happily, you can get the exact same sensation from popping the cork on a bottle of Prosecco. There are few feelings quite like standing around a table of guests as you slowly pull the cork and here that instantly identifiable pop that signifies that the wine is ready to be poured and the celebrations can start in earnest.
The Quality
Of course, we also need to point out that Prosecco has obtained its recent popularity because of the hard work of the many men and women in the Veneto and Friuli Venezia Giulia regions who have worked so hard to ensure the wines they create maintain high levels of quality that ensure all customers get what they expected when they made their purchases.
The quality of Prosecco cannot be denied and it is overseen by the DOC, which ensures correct standards are met. That means you can feel safe in buying a bottle that carries the DOC stamp of approval, as you know you will be getting a product of absolute quality that anybody can enjoy.
The Choice
You may be reading his as somebody who isn't a fan of sparkling wines and be wondering why you should consider buying a bottle or two of Prosecco over Christmas if you know you won't want to drink it.
Well, a little known fact about Prosecco is that it is actually available in a number of different styles. While the sparkling variety is the one that receives most of the plaudits and adulation, Prosecco can actually be bought in semi-sparkling and still varieties, which means you actually have a lot more choice than you may have expected. This means you can still enjoy the wonderful taste of wine of the best wines to come out of Italy because you have the option to drink it in whatever way suits you best.
For Champagne Lovers
Of course, there are also many people who prefer Champagne for its unique taste. In particular, the yeasty quality that is customary in Champagne is something that is missing from many bottles of Prosecco because of the various production techniques that are used for each.
However, there is a small but growing contingent of Prosecco producers who are looking to cater to this market. By going back to the old techniques of re-fermentation, known locally as col fondo, such producers are starting to create Proseccos that maintain all of the taste and various qualities that have made it one of the most popular wines in the world, while also offering the complexion that you might expect from a bottle of Champagne. These products really do offer the best of both worlds and are ideal for those who want to enjoy a Prosecco that has a slightly more complex flavour profile.
It's The Perfect Wine For All Occasions
The main reason why Prosecco is an ideal drink for the festive season is the same reason why it is ideal for every other time of year too – it is truly a drink for all occasions.
There are few situations that can't be made better by adding a glass or two of Prosecco into the mix. Not only does it make a wonderful aperitif, but it has also become a popular cocktail mixer in recent years as well. This means your bottle of Prosecco can stretch far and wide in satisfying any guests that you have over for Christmas, plus any bottles that you may have left over from the festive period can be enjoyed at practically any other time of the year as well.
The Final Word
The simple reason for why Prosecco is an ideal wine for the festive period is its versatility. It is a wine for any occasion but it really comes into its own when consumed during celebrations. Best of all, there are many varieties available and you can buy bottles of good Prosecco at a very reasonable price on this very site, meaning you don't have to break the bank to have great wines for Christmas.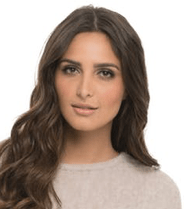 I'm a passionate about good wine and good cooking.
I like to keep me updated and share with my online friends my gastronomic knowledge.