As we have mentioned many times before, the team at Xtrawine wants to make sure that producers of great Italian wine, regardless of how large or how small, have their chance to shine and gain the exposure that their hard work and passion deserves. While the history of some of the country's most renowned producers is always interesting to explore, as we did last week when we took another look at the legendary Antinori family and one of their more recent ventures, it is also important that smaller producers receive the support and exposure that sites like ours are capable of providing.
As such, this week we are going to focus on a producer that is most likely not going to be a household name that many people, particularly outside of Italy, will recognize. However, just a brief examination of this winemaker will demonstrate a level of dedication and passion to the industry that is rarely seen, resulting in the creation of wines that are of an exceptionally high quality.
With all of that in mind, this week we will be taking a closer look at Doro Princic and one of the wonderful wines that the company hopes to build an even stronger reputation on.
The History
Just like with many of the larger producers in Italy, the story of Doro Princic is firmly rooted in family. Founded by Doro Princic himself, the estate, which only covers 25 acres and produces approximately 60,000 bottles a year, pales in comparison to larger producers when it comes to size and quantity. However, this has allowed the company to focus primarily on the quality of the wines that they produce, with even more of their efforts being dedicated to the proper selection of grapes that are used in their small collection of spectacular wines.
The estate itself is located in the Collio DOC area of Friuli, which is a region of north-eastern Italy that has a reputation for developing excellent wines, again without ever having reached the level of recognition of more famous regions, such as Tuscany or Piedmont.
As has been previously mentioned, the estate comprises of 25 acres, which is remarkable for the fact that it is one of the smallest in all of Italy. In many ways, the estate could have been used for just local production if not for the vision of Doro and his ambition to create great wines that he felt the general public deserved the chance to sample.
As such, despite its small stature, Doro Princic has developed a reputation for crafting absolutely stellar white wines that are capable of achieving favourable comparisons to any others created in Italy.
Making use of a number of grape varieties, including Pinot Bianco, Malvasia and Friulano, the estate concentrates its efforts on getting the absolute most out of its harvests, ensuring that each plant across its 25 acres receives the attention that it requires to produce a yield of grapes that deserve to be in the wines that Doro Princic aims to create.
White wine isn't the only string in the bow of Doro Princic though. A small section of the company's estate is also dedicated to the Merlot grape and the company has established a reputation amongst those in the know for creating a Merlot that is capable of rivalling even the best examples of the drink from Italy, France or the United States.
The estate was most recently inherited by Doro's son Alessandro, who is more popularly known as Sandro. He has dedicated himself to continuing the practices that were put in place by his father before the Second World War, long before the estate began to produce commercial bottles of wine.
Sandro now heads the entire winery and continues to follow the family tradition of growing small yields that can be used to make spectacular bottles of wine. Making use of temperature-controlled fermentation and Inox stainless steel casks, which have replaced the traditional oak casks that many other producers in the region favour, Doro Princic has been able to create some stunning wines that feature rich aromas and a taste to die for.
In this way, Sandro is perhaps not the traditionalist that some others in the region would like him to be. However, the use of these stainless steel casks have allowed the company to create an identity all of its own, with Sandro perfecting the techniques that his father, Doro, first started working with to create wines that are simple, clear and spectacular.
With all of that being said, we will not take a look at one of the best white wines to emerge from the company in recent years.
The Doro Princic Collio Ribolla Gialla 2014 is a stunning still white wine that is made using 100% Ribolla Gialla. Is stands as a perfect testament to everything that Doro Princic stands for, being both simple in complexion and execution, while also offering a beautifully crisp and refreshing taste that is sure to delight everybody who has the privilege of allowing this most stunning of wines to pass their lips.
Made using the stainless steel casks that have caused some traditionalist producers to shun the Doro Princic, this wine offers something a little bit different to many of the others that you might find in the Collio DOC area of Friuli and it is all the better for it.
Ideally served at a temperature somewhere between 8 and 10 degrees Celsius, this is the perfect wine to go with light starters, or to act as an aperitif in preparation for a larger meal. It is also a refreshing drink that many people may enjoy while unwinding in the sun.
In terms of food pairings, the Doro Princic Collio Ribolla Gialla 2014 goes particularly well with fish, as its clear taste often contrasts the more complex flavours in the fish. It also mixes well with shellfish and pasta, making it a versatile wine that is more than worthy of being added to any good collection.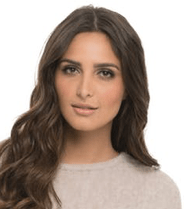 I'm a passionate about good wine and good cooking.
I like to keep me updated and share with my online friends my gastronomic knowledge.