While we have looked at many Italian wines in our reviews, these are not the only types of drinks that we offer at Xtrawine. In fact, an exploration of our catalogue will reveal a huge range of wines from other countries, as well as liqueurs and a range of other drinks that are just ready and waiting for you to try them out.
We think it's about time we shed some more light on those types of drinks!
In our last few blog posts, we've examined some interesting drinks that you can find on the pages of the Xtrawine website. Today, we're going to dip into the world of Cognac with a review of a wonderful example of the drink that comes from the genius mind of Francois Peyrot.
But before we get to the Cognac in question, let's learn a little more about Peyrot and his history with this drink.
The History
Four generations ago, the Peyrot family acquired a vineyard.
The new estate wasn't the largest in the world. Coming in at a modest seven hectares, the estate, which was named Cognac Francois Peyrot S.A.R.L was dedicated to producing wines, many of which were made in the Champagne method. Even today, over a hundred years later, the company still makes some absolutely stunning Champagnes.
But that's not what we're here to talk about today.
Alongside its Champagnes, the Peyrot family decided to dedicate itself to creating Cognac. Made in the traditional ways, the company has focused primarily on moving towards natural production methods in recent years. Now operating almost entirely organically, Peyrot refuses to use any form of pesticide or chemical fertilizers when maintaining its crops. This means the Cognac it produces is in perfect harmony with the land, as well as being a stellar representation of what said land has to offer.
Today, Peyrot is a much larger company.
The seven hectares has expanded to 25 and the company has become one of the world's leading purveyors of fine Cognac.
The Peyrot Liquer Au Cognac Poire may be the best example of Peyrot's work. But before we take a closer look at this fine drink, let's talk about what Cognac is.
What is Cognac?
Why are we talking about Cognac?
After all, this is a wine-centric website. And even though we offer other drinks, we've always had a focus on the grape and its stunning qualities.
But therein lies the answer.
Cognac is as much a product of the grape as your favourite Italian wine!
The drink can trace its roots back to Holland in the 1600s. Unsatisfied with the quality of wines they were receiving from abroad, Dutch traders started to look for ways to make their drinks more palatable for their buyers. Already skilled in distilling gin, the traders started to explore using this same distillation technique on the wines they were receiving.
The result was a powerful drink formed by a process that seemed to manage to find the qualities in even the most bog-standard of wines.
Soon, the news of this new drink spread to France, with producers taking notice of a new way for them to manipulate their grapes to create a drink that others would enjoy. And so, we began to see the formation of some of the world's biggest producers of the drink, such as Hennessy, and Cognac began to separate itself from the wine that served as its origin.
So, what is Cognac exactly?
The best way to think of it is as a form of brandy that's produced by distilling white wine. To produce Cognac, the producer must distil the host wine two times, specifically using copper pot stills, before storing it in oak barrels for at least two years.
Most producers begin distilling their Cognacs in November, which you will note is during the harvest season. This happens because the producers need to have wine available, as Cognac cannot be produced straight from the grape. Some choose to produce their Cognac with the wine sediment intact, with others opting to remove it. But whichever method the producer chooses, the fact is that Cognac is a drink that's indelibly linked to wine production. We would not have it without wine, which is why we've chosen to offer Cognac on our website.
Generally speaking, Cognac develops a 40% alcohol volume through the process of repeated distillation. However, some producers opt to bump this number up, offering versions of the drink that are even higher in alcoholic content.
Others, such as Peyrot, aim to make their Cognac more accessible by bringing the alcohol volume down.
And that brings us to our review.
While Peyrot may not be the heaviest of hitters in the Cognac world, it has established a fine reputation for itself thanks to the quality of its drinks. Its expansion over the past century or so is due to the fact that its product rivals anything else out there. And with the Peyrot Liquer Au Cognac Poire, we have a perfect entry point into the world of Cognac for anybody who's previously focused entirely on Italian wines.
The Review
The first thing you'll notice about this drink is its intense amber colouring, which is deep enough to draw any drinker in. Bring the glass to the nose and you will be greeted with the intense fragrance of grape. However, this Cognac differs from most because Peyrot also uses concentrated pear juice during production. This, of course, creates a powerful pear note that is more than capable of mingling with the more traditional scents that you would expect to come across.
To the taste, this Cognac demonstrates perfect harmony, meshing the pear notes perfectly with the grapes used to produce the drink.
The drink is perfect as a digestive, though many also choose to chill it and serve as an aperitif. And its 30% alcohol volume means that it's not quite as overpowering as some other Cognacs, making it a perfect entry point into the market.
Available for less than €30, the Peyrot Liquer Au Cognac Poire is an excellent choice for Italian wine lovers who want to sample something a little different.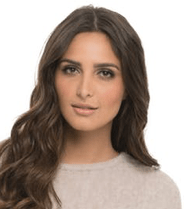 I'm a passionate about good wine and good cooking.
I like to keep me updated and share with my online friends my gastronomic knowledge.