Anybody who reads the xtraWine blog regularly knows that we're huge proponents of Italian wine.
We want the industry to be as successful as possible and it's our goal to help that happen, in our own little way. That's why we offer such a huge variety of Italian wines on our website and it's also why we want to help you to learn as much as possible about different producers and regions.
That's what makes the confession we're about to make all the harder…
The Italian wine industry might sell more bottles in total than any other country's wine industry.
However, Italy is not the original host of the single most popular type of wine.
That honour belongs to France. And even though there are Italian producers who create this type of wine, it will always be France that holds the honour of introducing it to the world.
The World's Most Popular Wine is…
And we just heard the collective "ahh" of the many people who have a bottle or two of this wonderful wine stashed away somewhere.
We're sure plenty of you have indulged in a glass or two (or a bottle or two) of this wine over the years. Some may have come from Italian producers. More likely is that they came from the French. You may have even had a few wines from other countries that use the same grape.
Whatever the case may be, you've had the world's most popular wine.
Here are the hard numbers.
There are over 713,500 acres of land that's dedicated to growing this type of grape. The wine's nearest competitor, Merlot, is another French variety. That has 660,300 acres dedicated to it.
That's an impressive number, by anybody's estimation. But it's also more than 50,000 fewer than Cabernet Sauvignon, which shows just how popular this grape is.
As crazy as it may sound, the only Italian grape to find its way onto the Top 10 list is the Trebbiano Toscano. And that only comes in at number 9.
This suggests that the Italian wine industry manages to be the highest-selling in the world based on a combination of variety and volume.
However, that point we made about other country's producers growing Cabernet Sauvignon also stands here. A large part of the grape's acreage comes from producers outside of its home country.
Still, that doesn't make the feat of being the world's most popular wine any less impressive. After all, there's a good reason why so many producers have decided to grow the grape, even outside of France.
It's very popular and tastes amazing.
A Little About the Grape
Cabernet Sauvignon is a red wine grape that first came to the world's attention thanks to the many wonderful wines that come out of Bordeaux.
And if you're wondering, it is one of several grapes that are permissible when it comes to making Bordeaux.
The grape is also used to create standalone Cabernet Sauvignon wines. However, it's popularity is bolstered by the fact that its versatile enough to be used to create wines that require a mix of grapes.
The grape itself is related to both Cabernet Franc and Merlot, which are two other grapes that can be used to make Bordeaux wine.
It's also grown all over the world. Do not underestimate the grapes popularity, as it's not just the major wine industries that use it. It's even being grown in China, which is very much an emerging player in wine.
Tips for Buying a Bottle
So, what do you need to look out for if you want to buy a bottle of Cabernet Sauvignon?
Here are a few tips that will help you along.
Tip #1 – Don't Ignore Wines That Mix Grapes
A pure bottle of Cabernet Sauvignon is a beautiful thing indeed.
But that doesn't mean you should limit yourself to wines that contain 100% of the grape. As mentioned, one of the reasons why people love this grape is that it's great at unlocking the potential of other grapes.
That means a wine that contains as little as 5% Cabernet Sauvignon often benefits just because the grape is in it.
Don't limit your search to pure wines. You'll often find amazing results with a wine that uses the grape in limited quantities.
Tip #2 – Be Wary of Low Quality
Cabernet Sauvignon is an amazing grape…as long as it's treated with respect.
Popularity leads to plenty of producers jumping on the bandwagon. And in some cases, those producers may be more interested in making a quick buck than they are in the quality of their wines.
This may especially be the case in countries where mass production is preferred over proper viticulture.
Of course, we're not pointing the accusing finger at any producers here. All we're saying is that consumers would do well to do a little bit of research.
Not all Cabernet Sauvignons are made equal. Checking out the producer behind the bottle may help you to avoid buying a dud.
Tip #3 – Remember the Food
The food that you're going to eat with your wine plays a huge role in the buying decision you make.
We don't want to discourage you from buying a bottle of Cabernet Sauvignon. We're just saying that it may not be the best choice if you're going to have it with chicken, for example.
This wine works best with rich red meats, such as beef and lamb. It's also a surprisingly good choice for very fatty fish. Plus, it works wonders when you drink it with certain types of dessert.
The point we're making is that you need to think ahead to the food when buying your wine. That applies to any purchase.
The Final Word
There is no denying that Cabernet Sauvignon is one of the world's most impressive grapes.
And as much as we joke, we truly do appreciate the fact that the French wine industry was able to create something so remarkable.
That's why we encourage you to check out our catalogue to see if you can find a wine that uses this grape for yourself.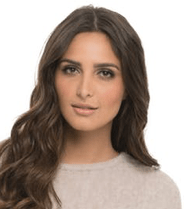 I'm a passionate about good wine and good cooking.
I like to keep me updated and share with my online friends my gastronomic knowledge.