With Donald Trump's recent victory in the United States Presidential election, more interest than ever revolves around the man and the many business interests that he has. While he is known as a titan of industry, particularly in regards to real estate and the many famous buildings that he has been responsible for constructing, he has also been involved in everything from education and board games through to reality television as the figurehead of the US version of 'The Apprentice'.
However, what many wine lovers may not know is that he is also the founder of a winery in the United States that produces wines that have attained acclaim on a number of occasions. In many ways, this venture has been a success for that very reason and here we will examine the story behind Donald Trump's winemaking endeavours.
The History
Since it was founded back in 1999, the Trump Winery has been dedicated not only to creating interesting wines, but also to providing people with the opportunity to take part in amazing events and enjoy stunning accommodation, all as part of the wine experience. In many ways, the venture is a logical extension of the wine tourism industry that is so popular amongst enthusiasts, offering an Americanized version as focused on glitz and glamour as it is the wines themselves.
The winery itself is nestled in the foothills of the Blue Ridge Mountains, which are located in Central Virginia, and are part of an enormous 1,300 acre estate that also includes a hotel and a number of other facilities. The website proudly proclaims that the area is just a few miles from Thomas Jefferson's Monticello, which is recognized by many as the birthplace of American viticulture, with many of the quotes used on the page being directly attributed to the main author of America's Declaration of Independence.
Trump Winery stands as Virginia's largest vineyard and produces a range of sparling, red and white wines, mostly based on French vinifera varieties. They have been established as high quality wines in a number of international events, earning best in class honours on more than one occasion. However, the ambition of the venue extends far beyond creating great wines.
The Hospitality
As a man whose name is so inexorably linked with hospitality and hotel chains, it should come as no surprise that Donald Trump's wine venture would eventually come to include an element of the hospitality industry that many would point to as the foundation of Trump's business success.
The vineyard opened its Tasting Room in 2011 to provide guests with more insight about the wines that Trump Winery creates, in addition to giving them the opportunity to sample many of the delights alongside gourmet cuisine and the sort of vineyard views and warm atmosphere that all of the great wineries are able to boast. The winery now plays host to a number of event venues and has been used by first-time customers and regulars as the venue of choice for everything from simple visits through to weddings and corporate events. This puts something of a new spin on the wine tourism industry and Trump Winery plays host to a variety of signature events to offer all of those who visit a chance to view wine through the Trump lens.
This focus on hospitality and providing visitors with everything they need from their experience was bolstered in 2015 when the Trump Winery opened the Albemarle Estate, which is a luxury hotel that offers all of the creature comforts that those who have previously stayed in Trump hotels have come to expect.
Offering guests the opportunity to stay in one of the most prestigious residences in history, the venture again offers a new spin on the concept of wine tourism. On one hand, it celebrates the idea of culture and history that has been so crucial to the success of the wine industry over the years, but it does it with a level of bombast and luxury that you may not find anywhere else in the world.
Surrounded by vineyards and built into picturesque countryside, the hotel offers a choice of 45 rooms, all of which bear the hallmarks of quality that have defined Donald Trump's ventures into hospitality over the years. It should come as no surprise that Virginia has been named as one of the top ten wine travel destinations in the world by Wine Enthusiast and Trump's dedication to bringing his own vision for the industry to life has played an undeniable role in that distinction.
The Team
Of course, none of this would be possible without the backing of a dedicated team of individuals who are able to pool their collective skills together to ensure all of those who visit Trump Winery enjoy a unique experience that not only allows them to further explore great wines, but also offers them the chance to enjoy the hospitality that Trump's ventures have become known for.
Perhaps key amongst these, at least for wine enthusiasts, is Jonathan Wheeler, who has helmed the Trump Winery's wine program for a number of years and has worked directly with the estate since 2006. He brought extensive winemaking experience to the fold, having plied his trade everywhere from Sonoma and Monterey in California, through to his home in the Finger Lakes of New York and as far afield as Marlborough in New Zealand. It is through his work and dedication, backed by the corporate team behind the estate and the teams that tend the vineyards and follow his vision, that Trump Winery has been able to receive so much critical acclaim for the wines they produce.
The Final Word
So is Trump Winery worth a visit for wine enthusiasts? It certainly offers a different experience than you may find in more traditional wine tourism countries and it could be argued that it does not have the deep history that many of the world's top producers are able to boast. What it does have is quality wines and a luxurious presentation that makes it an ideal venue for trips, corporate events and those special moments that will last in the memory for a lifetime.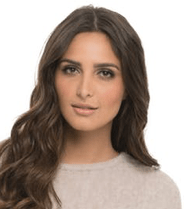 I'm a passionate about good wine and good cooking.
I like to keep me updated and share with my online friends my gastronomic knowledge.