The continued expansion of the Italian wine industry has seen many companies come into the fold that are capable of exploring new ways to use some of the 1,200 grapes that are indigenous to the country. While these producers don't necessarily have the pedigree of some of the families in the country who bring centuries of history into their work, they often bring with them a sense of innovation and creativity that allows them to try things that others may not have thought of.
As the industry has grown, so too has the reputation of many of these newer producers, both domestically and internationally. The advent of the Internet has allowed more people than ever before to develop awareness of the enormous variety of wines that Italy is capable of producing, in addition to offering winemakers more opportunities to gain exposure and increase production of their wines.
This week we will be looking at a stellar Italian producer that has quickly developed a strong reputation for its work. Though La Fiorita has only existed for around 25 years, the company's dedication to its craft and its commitment to ensuring consumers buy wines that are of a standard one would expect from one of the most famous wine producing countries in the world has allowed it thrive in a fairly short period of time.
The History
La Fiorita began as an idea from a rising winemaker who wanted to bring his own vision for the drinks that he crafted to the public at large. Formed in 1992, La Fiorita was the brainchild of Roberto Cipresso, whose aim was to put the experience that he had already developed in the industry into practice, while also innovating in ways that others may not have thought of.
Alongside two of his friends, who he had met in his homeland and how shared his vision, Cipresso purchased a vineyard that stretched half a hectare and was capable of producing just over 1,000 bottles of wine. In comparison to most of the wine producers in Italy, this number is fairly small. However, this allowed Cipresso and the team at La Fiorita to focus all of their efforts into growing grapes that would satisfy the public demand for great wines. Working out of the cellar of a basement in an old, 18th century building that is in the heart of the town of Castelnuovo Abate, the trio got to work.
The first vintage of the company's Brunello was produced in 1993, but it was not quite seen by the public at large. Instead, the entire batch of 1,000 bottles was purchased by en-primeur by Enoteca Pinchiorri of Firenze.
Encouraged by this early success, Cipresso and the La Fiorita team were able to reinvest into their land, planting the vines that would make up both the Poggio al Sole vineyard and then of the Pian Bossolino vineyard. In no time at all they had gone from a potential average production of 1,000 bottles to 25,000.
This allowed the company to split their production activities between regular Brunello and a Riserva variety, giving Cipresso the opportunity to flex his creative muscle and put some more of his ideas into practice. During this time, the first cellar also needed to be expanded upon. Despite its charm and stunning aesthetic, it was not able to keep up with the rapid expansion that the quality of La Fiorita's wines had allowed and the company needed to move onto a different cellar that offered the capacity for higher volumes, in addition to being in a more convenient position for production.
This represented a natural evolution for the company and allowed them to sate the growing public demand for wines that were quickly garnering a reputation for being of the utmost quality.
This growth was also reflected on the business end of the company. The introduction of Natalie Oliveros to the ownership allowed for a new wellspring of ideas to be poured in, plus it took some of the pressures of managing the business away from Cipresso, allowing him to focus more intently on the true passion that he brings into creating stunning wines.
Now working from a brand new cellar that contains start of the art tools, allowing for the use of a multitude of production techniques, both new and old, La Fiorita is quickly expanding and becoming a force to be reckoned with in the Italian wine industry.
On top of all of this, the company also aims to break ground on a brand new vineyard, named Podere Giardinello, that is also likely to dictate the future of the company in ways that nobody had anticipated. It is an exciting time for the team at La Fiorita, and for those who have already fallen in love with the quality wines they produce and are hoping to see more out of them.
So with all of that being said, let's take a look at the 2010 vintage of the wine that La Fiorita was able to build its reputation on.
La Fiorita Brunello di Montalcino 2010
Achieving critical acclaim from practically every single source, the La Fiorita Brunello di Montalcino 2010 is a perfect representation of just how far La Fiorita has managed to come in a fairly short period of time.
Carrying the DOCG designation and available at a very reasonable price here at the Xtrawine store, this wine is a true representation of everything that the company brings to the table.
It features a striking purple-red hue that immediately captivates the drinker and hints at the intense flavours that are contained within.
When introduced to the nose, the wine really starts to show its true colours. Beautiful aromas of fresh plums and berry fruits will be the most noticeable, but the wine also has a slightly earthy texture that can only be discovered after spending a little of time exploring it.
Once introduced to the palette, all of this potential is realised. The wine has a distinctive power that highlights just how much work has been put into its creation, with an interesting acidic backing and strong tannins rounding out the well-balance package.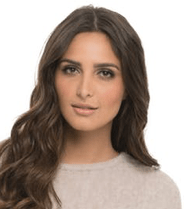 I'm a passionate about good wine and good cooking.
I like to keep me updated and share with my online friends my gastronomic knowledge.