As Christmas draws ever nearer, your mind has probably already started wandering towards the festive season. Of course, you're looking forward to giving and receiving presents, as well as spending some much-needed time with your family and friends.
But there's one thing we look forward to more than anything else here at Xtrawine:
The Christmas feast!
The traditional Christmas meal offers plenty of opportunities to experiment with new wine and food pairings. That's especially the case when it comes to dessert, as you'll enjoy a host of rich treats that will pair perfectly with the right dessert wine.
But that leads us to a question:
Which dessert wine should you choose?
Therefore, there are many wonderful options that come to you courtesy of Italy's many wine producers. However, this article makes a case for a lesser-known Italian dessert wine, the Passito di Pantelleria.
The Passito di Pantelleria DOC
Passito di Pantelleria is made in the Trapani province of Sicily and has been established as a DOC wine since 1971. Interestingly, this makes it one of Italy's older DOC wines, despite its lack of a strong reputation outside of its native region.
The wine is made using the Zibibbo grape, which many refer to as the "Muscat of Alexandria". Accordingly, the grape is a member of the Muscat family, with many wine scholars believing it arrived in Italy from the Egyptian city of Alexandria, which explains its name. Zibbibo is a popular grape that is widely planted around the Mediterranean, with producers in Spain and Egypt favouring it just as much as the Sicilians. Of course, Sicily's location to the south of Italy makes it the perfect place to ensure this grape reaches its full potential.
The grape's colouring varies from a light yellow or amber during the early stages of maturation through to a golden colour once the grapes are dried as part of the process of making Passito di Pantelleria.
Speaking of that process, Passito di Pantelleria is a DOC wine, meaning producers have to follow strict rules when making it. The wine must have a minimum alcohol volume of 14%, though it has a potential of up to 20%. A version of Passito di Pantelleria also carries the Liquoroso label. This version of the wine must achieve a minimum alcohol volume of 15%, with a potential of 22%.
The grapes are transferred to a cellar for drying following the harvest. This drying process must be natural to ensure the grapes' dehydration allows a strong concentration of natural sugars to form. The grapes must achieve a minimum sugar level of 25% before they can be used to make the wine.
After the grape drying period concludes, the producers get to work. The grapes undergo a slow fermentation process, which allows the resulting wine to express its full sweetness, in addition to the softness that makes it a perfect pairing for rich foods. Producers must age their wine for a minimum of six months, though many choose to age it for up to eight months. The DOC rules also state that a Passito di Pantelleria can only enter the marketplace the year after it's harvested. That means a Passito di Pantelleria made in 2022 cannot be sold until 2023.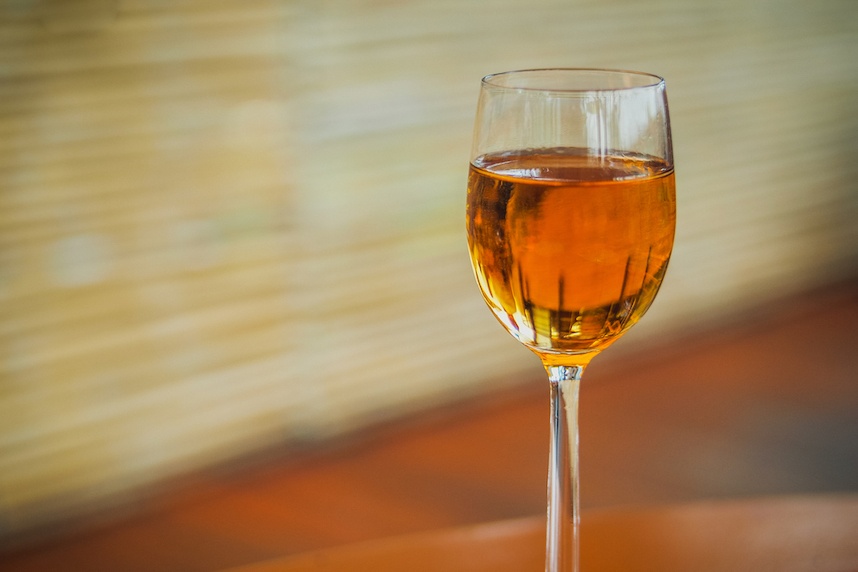 What Can You Expect from A Bottle of Passito di Pantelleria?
Upon pouring your Passito di Pantelleria, you'll usually see a golden yellow colouring with some small amber highlights. If you see traces of green, this suggests that the wine would benefit from a little more ageing. Unfortunately, that would mean buying another bottle. Thankfully, even a young Passito di Pantelleria tastes delicious.
Bring the wine to the nose, and you'll immediately catch some strong notes of tropical fruits. The exciting thing here comes from recognising that each of these notes is a bit different. Some notes smell like ripe fruit, while others have the sweeter scent of dried fruit. Depending on the wine, you may even detect notes of candied fruit in the mix. This beautiful combination is often challenging to detect at first. But spend a little time with the wine at your nose, and you'll notice the subtle differences.
These fruity notes come to the fore when you taste the wine. You'll immediately notice the sweetness that is characteristic of Passito di Pantelleria, with the wine having an intense flavour that easily cuts through milder flavours. This intensity is why the wine is often a poor pairing choice for main meals, as only rich flavours can stand up to it. As you allow the wine to wash around your mouth, you'll note a strong persistence and beautiful balance. The harmony achieved between the various fruity notes makes this an absolute joy to drink.
As for food pairings, it's recommended that you stick with mature cheeses and rich desserts. For the latter, the dessert should ideally have fruity notes. Pairing Passito di Pantelleria with chocolate is possible, especially if you're looking for something fruity to cut through the chocolate's creaminess. However, you may not want to make that combination if you need something that complements your chocolate's flavours rather than cutting through it.
The Final Word
Passito di Pantelleria is not a wine incredibly well-known outside of Italy. You're unlikely to find it on supermarket shelves, which we believe does this excellent drink a disservice. If you're willing to explore the beaten Italian wine track, Passito di Pantelleria is a beautiful discovery that is ideal for those who enjoy intense, sweet, fruity flavours. It's also perfect for pairing with many dessert treats you'll enjoy as part of your Christmas meal.
But if you won't find Passito di Pantelleria in stores, where can you find it?
At Xtrawine, our collection includes several fine examples of Passito di Pantelleria. Each wine offers something a little different, allowing you to explore how different producers take on this exciting dessert wine.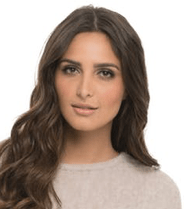 I'm a passionate about good wine and good cooking.
I like to keep me updated and share with my online friends my gastronomic knowledge.