The Italian food and wine industries have always maintained a reputation for quality throughout the world. Every year, millions of people flock to Italy so that they can have the chance to experience the country's culinary delights from themselves, whereas the country also traditionally exports millions of bottles of wine throughout the world, primarily to Western countries, such as the United Kingdom and the United States of America.
However, an interesting phenomenon has been occurring in recent years, and it is one that the Italian food and wine industries are right at the forefront of. Recently, a number of Asian countries that had traditionally imported very little from Italy have started to experience increases in demand that has led to even more demand for food and drinks from the country. We have already spoken about China's ever-increasing demand for wine, which the industry is perhaps still not quite satisfying, but a less publicised market is India.
Recent statistics have suggested that Italian wine and food exports to the country have grown by 7.6% over the course of 2015, with other reports claiming that industry experts hope for that number to increase by a further 25-30% over the course of the next few years.
According to "The Sweet Taste: Business Opportunities & Perspectives for Italian Food and Wine in India" workshop, which was held on April 27th in Delhi by the Trade Promotion Office of the Italian Embassy, the country currently owns a 0.5% share in the current food and wine exports into India, with the aim being to increase this share considerably in the coming years. There are, of course, a number of reasons why this number is starting to increase, some of which we will examine here.
Quality
As with anything related to the success of the Italian wine and food industries, the question of quality is rarely ever in doubt. The country plays hosts to hundreds of wine manufacturers of all different sizes, the majority of whom are dedicated to creating absolutely spectacular wines that are capable of knocking the socks of the domestic population, any of whom have grown up with such wonderful drinks. As such, it should come as no surprise that those with limited experience with Italian wines would want more once they got the chance to experience them, which appears to be what is happening, at least in part, in India at the time of writing.
The same can be said for the food that the country exports. While Indian cuisine has been traditionally spicy in nature and is, in many ways dissimilar to Italian cuisine, the fact remains that it has become popular all over the world. This demonstrates that other cultures are certainly willing to try and enjoy foods produced in other countries. As more people in India gain a certain degree of affluence, they are perhaps more capable of exploring other dietary options, of which Italian food is certainly one to consider. Again, the quality of great Italian food has never been in doubt and it is likely that demand will increase as more Indian palettes adjust to the delights that the country has to offer.
Increased Exposure
The internet has provided the Italian wine industry, in particularly, with the means to build exposure for its products like never before. Whereas in previous years limitations were always placed on producers who could only supply to a limited number of people, while struggling to develop reputation amongst the masses that extended far beyond the connoisseurs who may have given their wines praise, the web has opened the industry up like nothing that has come before. Sites like Xtrawines, for example, can be accessed practically anywhere in the world, offering a host of delivery options in the process.
This makes actually acquiring bottles of wine much easier than it may have been on the Indian sub-continent in years gone by. With a limited amount of speciality suppliers, due in part to a lack of demand that may have been a result of lack of information about the product, the industry had always struggled to gain a foothold in India. However, today's technology makes practically any bottle of wine available to anybody who has an internet connection, which naturally means that more people will be looking to experiment and potentially try Italian wines in India, leading to a gradual increase in demand in the process.
EU Cooperation
Furthermore, there is an increasing level of cooperation between India and the European Union (EU) as it pertains to customs duties placed on goods that are exported from countries within the union, of which Italy is one of many. India has offered to relax a number of duties that may make Italian wine and food manufacturers more likely to place more effort into exploring the market, while also making the products that they sell more accessible to the average Indian consumer.
Assuming this level of cooperation continues unabated, it is likely that we will see exports from other countries that produce similar, high-quality products, such as France and Spain, beginning to increase as well.
The Final Word
All told, it is a very interesting time for the Italian wine and food industries. Increasing demands from the merging Asian markets are currently being met, but with China and India each containing a billion people or more, the possibilities for further expansion are enormous.
Now it appears as though manufacturers are going to have to put a lot of effort into building relationships and slowly, but surely, establishing footholds in these emerging markets if they are to take advantage of the next wave of demand from consumers who may previously have been considered inaccessible for one reason or another.
It makes for exciting times and acts as a conformation of the quality of the products that Italian wine and food producers are able to provide. We are sure that as demand continues to grow from such countries, that the Italian industry will respond in kind, delivering a product of equal quality in higher volumes as and when needed.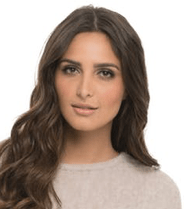 I'm a passionate about good wine and good cooking.
I like to keep me updated and share with my online friends my gastronomic knowledge.