In many cases, the truly great wines are created by teams of people, with experts in the field coming together to combine their knowledge, allowing for wines that have the benefit of many people's years of experience behind them. However, in other cases the wines that we drink all come from the mind of a single person, who has a vision for what they want to achieve and understand exactly what they need to do in order to get there.
This week we will be venturing away from Italy to take a look at a man who fits that bill precisely. Dr Loosen has become one of the most revered winemakers in all of Germany because of the quality of the drinks that his company produces, so here we will take a more in-depth look at this spectacular producer and one of the wines that has helped him to develop such a stellar reputation.
The History
Ernst Loosen was born into a tradition of great German winemaking, with the Dr. Loosen estate on the Mosel River having existed for more than two centuries. However, contrary to what you might think given his devotion to the wines that he produces, Ernst was actually more interested in Roman ruins and architecture as a young man, to the point where he went off to study archaeology when he went to college.
However, by the time the 1980s had rolled around, Ernst was faced with a decision. His father was ready to hand the reins of the Dr. Loosen estate to the next generation and none of his siblings wanted to take responsibility for the manufacturer. Ernst himself was not too enthused by the prospect, but eventually ended up taking the reins, despite his passion for Roman ruins.
Happily for wine lovers everywhere, Ernst fully committed himself to his new role and soon found that he could enjoy just as much of a passion for winemaking as he had for archaeology. He completed his studies at Geisenheim, which is one of Germany's most famous wine schools, before conducting a worldwide tour of some of the great wineries around the world, seeking out spectacular wines so that he could learn more about the craft that he had inherited.
He learned about the importance of striving to move forwards while still respecting your heritage and he took a global view to his wines that helped him to balance tradition with his desire for innovation in order to create wines that would appeal to the widest audience possible. It is this line of thinking that has allowed Ernst to move beyond what may be considered familiar, ensuring that the wines he creates all offer something interesting and new to the many people who consume them.
After assuming control of the family estate in 1988, Ernst set about fulfilling the potential that he felt was going to waste. Though his family had a rich history in winemaking, the previous two generations had been as involved in politics as they had winemaking, which meant that the progress of Dr. Loosen stagnated somewhat. However, this worked to Ernst's advantage, as the fact that his family had never really dedicated itself to replacing old vines or renovating the existing facilities allowed him to explore his passion for creating the low-yield, rich wines that he wanted to build a reputation for.
Furthermore, with no high-tech equipment available to him, Ernst was naturally limited in terms of the volume of wine that he could produce. Again, this was fine for the young winemaker, as he had decided that he was going to dedicate himself to make small amounts of quality wine, rather than mass-producing using the newer varieties of grapes that many German winemakers had begun to favour.
This desire to be different has allowed the Dr. Loosen estate to develop a stellar reputation amongst the winemaking community, with the company having produced many wines of truly exceptional quality. This has led to amazing reviews from the press and a number of awards, culminating in the estate being made a member of the VDP, which is Germany's association of top-rated wine estates. This is rich praise for the company, as is the fact that the estate has been named one of the ten best in Germany by many publications over the years.
Ernst himself has also been the proud recipient of a number of awards, being recognized as Germany's winemaker of the year in the 2001 edition of Gault Millau's Weinguide Deutschland, in addition to being named the Man of the Year by famed publication Decanter in 2005.
Today, Ernst has fully focused his passions on creating the best wines to come out of Germany. Not bad considering that he initially wanted to go in archaeology, before inheriting an estate that offered few hints of what was to come.
Dr. Loosen Uerziger Wurzgarten Riesling Spatlese 2014
Riesling is perhaps the grape that Dr. Loosen is best known for, with the company also enjoying the benefit of having older vines than many of their compatriots, which only adds to the quality of their product. Given that Ernst has been lauded for the quality of his white wine, you should already understand that you can expect nothing but quality from the Dr. Loosen Uerziger Wurzgarten Riesling Spatlese 2014.
Featuring a straw yellow colouring that instantly hints at the refreshing taste that drinkers will experience, the wine immediately appeals to those who are looking for a nice aperitif. When introduced to the nose, the wine releases aromas of peach, ripe apricot and gooseberry, with just hints of vanilla and a spiciness that is as elusive as it is alluring.
The taste lives up to the introduction, offering the freshness that you would hope for from a white wine of such reputed quality. A strong taste of minerals should be noted, which just further demonstrates the quality of the land and the vines, plus the taste will also enjoy a persistent aftertaste that tempts them to take another sip.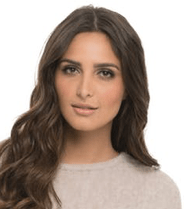 I'm a passionate about good wine and good cooking.
I like to keep me updated and share with my online friends my gastronomic knowledge.