When he is on the silver screen, Leonardo DiCaprio is a man of many hats. Whether he is styling and profiling in the Great Gatsby, working undercover with gangsters in The Departed or acting as a walking billboard for the dangers of excess in The Wolf of Wall Street, DiCaprio has a presence that demands attention and has built up a body of work that can be stacked up against any of his peers, past or present.
However, when he is not acting as some of the greatest characters to ever hit our cinemas, DiCaprio has spoken about his love for wine, particularly those of the red variety. While he has highlighted Bordeaux as one of his favourites, he has also noted that he enjoys drinking a number of Italian wines, both for their quality and as a nod towards his Italian heritage.
With that in mind, we have decided to take a look at some of the best Italian red wines for DiCaprio to try the next time he is taking a break away from his latest role and enjoying a meal with friends. We are sure the Hollywood superstar has tried most, if not all, of the following, but that doesn't mean that you can't take a look at each of these vintages for yourself.
Sticking with the Hollywood theme, Chianti is the wine of choice for famed move villain Hannibal Lecter, but that doesn't mean you need to have a mind for crime in order to enjoy it. In fact, it is was one of the oldest and most prestigious wines in Italian history, with a lineage that dates back over centuries. Some of the greatest winemakers in the world have tried their hand at making the perfect Chianti and many have produced wines that have the capacity to truly astound the drinker.
Now, if you are looking to purchase a good Chianti you have a number of choices based around the way the drink is made. If you are looking for a wine that has been created with the old traditions in mind, you need to pick up a bottle that carries the Chianti Classico label. However, for those who may be looking to try something that is perhaps more suited to an international palette, you may prefer to search out a Super Tuscan like Tignanello. Controversy erupted in the 1970s and 80s when this divide in Chianti making techniques occurred, but the simple fact of the matter is that either will be more than capable of providing you with a wonderful experience.
Of course, if controversy is your kind of thing then Barolo is going to be right up your alley. This most wonderful of wines, which can boast a lineage that is as amazing as that of Chianti, was the subject of what became known as the Barolo Wars, where some producers began using new techniques in order to create the wine, with others claiming that this completely ruined the integrity of the drink in the process.
Though that furore has died down in more recent times, Barolo still stands as one of the best Italian reds that you can experience. It is a good idea to research the producer of the bottle to find out what techniques that have used in its production, as this will allow you to get a better idea of whether or not you are drinking a Barolo that has been made using modern innovations, or one that has been made using the older standards that many people believe should never have been altered in the first place.
Amarone
Its name literally translates to "The Great Bitter" and Amarone has maintained a reputation for quality over the years that allows it to rival the likes of Barolo and Chianti to the point where more than 8 million bottles are produced every single year. It is perhaps best known for its rich flavour and dry texture, which combine to create an elegant wine that will have you wondering why you have never given it chance before if you have yet to taste this most delectable of Italian treats.
The wine itself contains more than a few hints of raisin and is full-bodied while containing very little in the way of acid. It also often contains a higher volume of alcohol than many other red wines, easily surpassing the 15% mark in the majority of cases, even though the DOC sets an official minimum of 14%. It also tends to age very well, with most producers making the decision not to release the wine until five years have passed. This ensures it ranks amongst the most famous and delectable of Italian reds, with most serious connoisseurs having at least given it a try, even if they don't have a bottle in the cellar.
Finally, we come to a grape that is rumoured to have French origins, but has been popularised by its use in Italian wines over the centuries. This makes it a great choice for an actor who loves both French and Italian wines, as it can offer the best of both worlds if the rumours are to be believed.
Dolcetto is ideal for those who prefer to stray a little further away from the fruitier compositions, as it offers notes of black liquorice to go alongside the likes of black cherry. This makes it one of the more complex grape varieties around and the wines that are produced using it often have something of a bitter finish, which makes it a great choice for those who have developed a taste for Amarone.
Regardless of whether or not you believe this grape was introduced to Italy in the eleventh century, as is rumoured, this is a wine variety that certainly deserves a lot more attention than it gets on the international level. It is a great choice for those who are perhaps looking to explore a little outside of their comfort zone and try a wine that is not always easily available outside of Italy.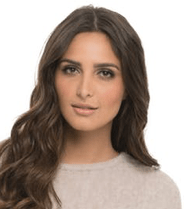 I'm a passionate about good wine and good cooking.
I like to keep me updated and share with my online friends my gastronomic knowledge.