While we often spend a lot of time here at Xtrawine looking at the wine companies that have helped to make the Italian wine industry what it is today, we rarely create profiles solely dedicated to the men and women who are behind the creation of some of these company's greatest wines. However, in Giuseppe Quintarelli we have a winemaker who left an indelible mark on the industry before his passing and a man who deserves as much recognition as any for the creation of some truly outstanding wines.
Here we will take a brief look at the life and career of this superior winemaker, including the legacy that he has left behind for the rest of his family to continue. Furthermore, we will also select one of his wines to examine in a little more depth, though we will say at the very beginning that a wine bearing the Quintarelli name practically guarantees quality, no matter which one you eventually decide to choose.
The History
Often referred to by those in the industry as the Maestro del Veneto, the late and great Giuseppe Quintarelli established a nearly unrivalled legacy in the modern Italian wine industry more than 60 years ago. This is when he began his illustrious career, placing much of his focus on the tradition and craft that goes into the creation of some truly stunning wines, often producing a product that wowed those who were privileged enough to enjoy it.
Based in the hills to the north of Verona, the Quintarelli family estate and winery continues to operate to this day, long after its founder has passed on. However, it was those early days, when Giuseppe Quintarelli established the winery and its vineyards under the ethos of respecting tradition, fostering innovation and pouring his heart and soul into each wine that he created, that the company built the reputation it has come to enjoy so many years later.
Family has always been an important aspect of the Quintarelli philosophy when it comes to winemaking, which is why it is no surprise that the company continues to experience successes now that it is helmed by Giuseppe's daughter Fiorenza, his son-in-law Giampaolo and their two children, Francesco and Lorenzo.
Together, they continue Giuseppe Quintarelli's dedication to a certain way of doing things, ensuring that the name continues to stand for family, tradition and the creation of wines that have clearly had a lot of care and love poured into them. Giuseppe was a perfectionist in practically every way, which is something that is reflected in the wines that are produced by the company, in addition to being what he brought to his family life and adherence to the great traditions of the industry. Perfection is what the company continues to strive towards, which is evident in everything from the handwritten labels that adorn each bottle they produce, the constant search for the best quality cork to use in the bottles and, most importantly, the wine itself.
To ensure that the quality that consumers have come to expect is constantly met, the Quintarelli family never rush to get wine produced simply to meet demand. Instead, each vintage is given the time that it needs to truly reach the potential that it is capable of reaching. The calm and quiet family cellars, which are located above the town of Negrar, deep in the Valpolicella zone, are home to wines that are aging gracefully and entirely in their own time, ensuring that every ounce of brilliance is extracted from the grapes and delivered to the eager customer.
This means that practically every vintage that is released by the company can be considered a true masterpiece that is capable of standing up to any other wines from the region or from producers elsewhere in Italy. They each stand as a testament to the skill, tradition, passion and philosophy that Giuseppe Quintarelli brought to the art of winemaking and are instantly recognisable as the creations of a man and family who have a true love and passion for the industry that they have chosen. Many have claimed that the company's wines are in a class completely of their own, not least because of how obvious it is that so much love and attention has gone into their creation.
Making use of the appassimento technique, where grapes are dried on rush mats before being pressed in order to make wine, the company has produced a myriad of superior products, including their Bianco Secco, Amarone and the extremely rare Bandito. While there are so many great choices that can be made when deciding on which of the family's wines to examine, we have decided to take a slightly close look at their Bianco Secco, so that you can understand a little more about one of the greatest still white wines to emerge from Italy in recent years.
Making use of an interesting blend of Chardonnay, Sauvignon, Garganega and Trebbiano Giallo grapes, the Quintarelli Bianco Secco 2014 is a white wine that offers a little more complexity than your average bottle, while still ensuring that you enjoy a refreshing drink that is perfect for practically any occasion.
Classed as IGT Veneto and with an alcohol volume of 12.5%, the wine may not immediately stand out as a great vintage to those who prefer to look for the DOC stamp of approval on their Italian wine. However, if you explore a little further you will discover a wine that is just as good as the beautiful straw yellow colouring and golden hues suggest it will be.
To the nose it features some truly wonderful aromas, including the likes of apricot, yellow peach and other light fruits. This bouquet hints at a wonderfully pleasant wine that can be enjoyed as an aperitif or with lighter meals, with this promise being fulfilled when it is tasted. Though the wine is more complex than you may expect, its acidity is discrete and is not too aggressive, meaning the bottle is perfect for a good refresher after a stressful day. Couple that with a persistent aftertaste that will allow you to appreciate its wonderful blend of grapes all the more and you have a truly stunning white wine.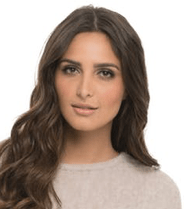 I'm a passionate about good wine and good cooking.
I like to keep me updated and share with my online friends my gastronomic knowledge.