Those of you who know about Italian wines know that you're not going to find any 2018 vintages on the market just yet. The growing season is currently underway and it will be a few months for 2018's grapes even get harvested. After that, they have to go through the various fermentation, production, and ageing processes that are so important to creating a great bottle of wine.
As a result, any best of list for the year 2018 won't be looking at wines that are made in 2018. That's simply not possible. Instead, it will look at wines that were made at least two years ago, but were released in 2018.
It's a subtle difference, but it's one that you have to pay attention to when you're buying a bottle of wine. In fact, the year attached to the wine, otherwise known as the vintage, can give a good indicator of when the wine was actually released, as well as produced. For example, a 2016 vintage will likely have been put up for sale in 2018. It all depends on the wine and the producer. Some wines require a lot more ageing that others, which is why many of the red wines released in 2018 have vintages from four or five years ago attached to them. Other wines can see release only a couple of years after they were produced.
These are typically white wines and they're what we're going to be looking at today with this article. With 2018 about halfway done and the summer well and truly upon us, we've decided to take a look at the three best Italian white wines of the year. Every wine on this list will help you to quench that summer thirst and refresh you after a hard day.
Edi Keber Collio 2016
While perhaps not the best known Italian wine company, Edi Keber has been building a reputation for crafting some pretty spectacular wines in recent years. For our money, their Collio 2016 may be the best that they've ever produced.
Carrying the DOC Collio Goriziano o Collio Bianco denomination, this is a wine that exudes the care that's lavished on it by its producers. Only handpicked grapes go into these bottles of wine, which ensures that you're not going to get any dud grapes. Only the best go into the Collio.
The wine itself has a straw yellow colouring with just a hint of green, which suggests that there's still a little potential for ageing. If you do decide to open the bottle and sample the bouquet, you'll notice some interesting fruity nots of pear, melon, and citrus. A little deeper digging reveals some nutty undertones, with almonds putting in an appearance, alongside some white flowers.
This combination of flavours remarkable creates a wonderfully balanced white wine that's truly as smooth as silk on the palate. The mineral taste is a truer reflection of the land than you'll find in most wines, plus it has a long aftertaste that will sit with you for several minutes.
Sella & Mosca Torbato Terre Bianche Cuvee 161 2016
Carrying the DOC Alghero Torbato appellation, this Sardinian wine is a true standout thanks to some very strong notes that you'll recognise as soon as you open the bottle.
Perhaps the most pronounced of these come from the plant-based world, as you'll smell several hints of shrubbery, herbs, and flowers in the bouquet. It's perhaps not the fruitiest of wines that you'll experience. But this interestingly floral bouquet does make the wine somewhat unique among Italian white wines.
It's to the taste that these insistent notes in the bouquet start to give way to some other notes. You'll notice vanilla and several other aromatics start to make themselves known, alongside a couple of mineral notes that are a definite joy. It's an acidic wine too, which means that it gives you a refreshing jolt almost from the moment that you take a sip.
Torre Rosazza Pinot Grigio 2016
After the slow decline in the popularity of Chardonnay – which is still a popular grape but perhaps no longer at the heights that it achieved in the 1990s – Pinot Grigio ably picked up the slack and has since become the most revered white wine grape in the world.
Naturally, that means that we've included a Pinot Grigio in our list.
This particular example of the wine falls under the DOC Colli Orientali del Friuli Pinot Grigio and may well be the very best of the Pinot Grigio wines released so far in 2018, at least of those releases in Italy.
The wine has a straw colouring with just the slightest of hints of gold. This indicates that the wine is close to its optimal age, which means you can open it practically as soon as you've bought it.
Bring the wine to the nose and you'll notice a host of floral scents combine to make up a particularly fragrant bouquet. On top of that, there are some fruity notes, such as pear and apple, that indicate a very interesting wine that's going to be a joy to drink.
Your first sip may surprise you, as this isn't a wine that's going to wash your tongue over with too many sharp flavours. It has a pleasant acidity, but it's actually a soft and smooth wine that places more of a focus on having a well-balanced body and smoothness. It's still as fresh as a daisy, but it perhaps has just a touch more complexity than some other examples of Pinot Grigio. A good level of persistence caps the entire thing off, making this one of the best wines of the year so far.
The Final Word
So there you have it. Three truly remarkable Italian white wines that we think everybody should try in 2018. Each of these wines offers something a little bit different, but they're all very tasty and are perfect for any light meal that you choose to have in the summer. Best of all, they're all affordable. What more could you want from a great Italian white wine?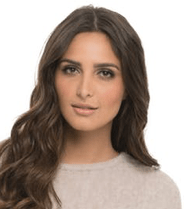 I'm a passionate about good wine and good cooking.
I like to keep me updated and share with my online friends my gastronomic knowledge.