When many people think of Chianti it is often hard to look past the Antinori family and their enormous amount of history with one of Italy's most famous wines. However, there are plenty of other winemakers who have made a name for themselves by crafting particularly fine versions of the drink that are loved both on the domestic and international levels.
Felsina is one such producer. They have been creating superb Chianti Classico for decades, perhaps without receiving the recognition that they have deserved for making such stellar contributions to the Italian wine industry. Here we will take a more detailed look at the company, its history and one of the best wines that it produces.
The History
Felsina's roots can be traced back to fairly recent times, with the company getting its start back in 1966. It was then when Domenico Poggiali Felsina took something of a leap of faith and purchased an estate on which he intended to grow grapes and create wine, despite the fact that the industry was struggling at that point in time.
Right from the beginning this demonstrated that the new venture was one of passion, rather than business, and Felsina quickly worked to bring together a young team who could offer their expertise to the processes he would need to put in place, in addition to bringing new ideas to the table that would help them stand out in a world of more established producers.
It didn't take long for this passion for winemaking to be united with a modern business sensibility that unveiled new ways for them to gain recognition for their work. A solid business plan was put in place and, under Felsina's guidance, the company quickly began to blossom.
They took a modern approach to business while still staying true to their traditional roots, and in just a few short years the vineyards on the estate had expanded to the point where they covered more than forty hectares.
As their renown grew, it became clear that more work needed to be put into the commercialisation of the company, to ensure that demand for their wines continued to stay high. This led to the introduction of Guiseppe Mazzocolin into the fold in the mid-1970s.
He brought with him an entirely new level of business acumen, transforming both the soul and overall organisation of the company through his skills in commercial development. He helped Felsina begin to gain a stronger foothold in the domestic Chainti market, in addition to paving the way for their expansion into other countries.
Mazzocolin not only brought his personal studies in Humanities to the table, but he also introduced an array of new contacts to the world of Felsina wine. His strong work ethic meant that he never faltered from the job at hand and completely dedicated himself to spreading the word and ensuring as many people as possible became aware of the joys that Felsina's products could bring.
All of this marketing acumen was backed by a deep respect for the history and traditions behind both the Italian and Tuscan winemaking traditions and he used this cultural heritage to lay the groundwork for the continued growth of Felsina. It was at this point that the company also began to gain a new level of international recognition, with Mazzocolin leading the charge into new territories that had not yet been exposed to the superb wines that the company was capable of producing.
Slowly but surely, a solid developmental plan was put in place that included bringing a number of new experts into the fold. If the 1970s were spent improving the company's contacts within the world of wine and ensuring that they were getting the recognition they deserved, the 1980s saw the group place renewed focus on the quality of the wines they produced.
An association with Luigi Veronelli, coupled with collaboration with oenologist Franco Bernabei, helped the company to shape a developmental strategy for the continue creation and improvement of their wines that would match the increased levels of exposure they were receiving as a result of the excellent work of Mazzocolin.
This led to the introduction of both the Fontalloro and Rancia brands of wine, which propelled the company even further into the spotlight and gathered them a level of recognition that they had yet to enjoy before the association with these two men.
It is a reputation that they continue to enjoy in the present day. With both Domenico and Giuseppe Poggiali at the helm of the company, they began an intense program of expansion that saw their production levels increase as demand for their quality wines continued to soar. They were joined by Giovanni Poggiali, the eldest of Giuseppe's sons, in 1990 and together this family has focused on creating some of the most stunning wines to come out of Tuscany.
Felsina Chianti Classico Riserva Rancia 2009
We mentioned the company's Rancia and how important it was for them in terms of helping them build a reputation based on quality wines, so let's take a look at one of the more recent vintages to further define its qualities.
The Felsina Chianti Classico Riserva Rancia 2009 has a stunning, ruby red colouring that draws the drinker in, holding their gaze almost hypnotically as it does. To the nose it offers a range of spicy aromas, complemented by interesting floral notes and just the smallest hints of wild berries.
However, it is when it is brought to the palette that this wine truly begins to shine. You will notice the spicier elements are present when you tastes the drink, though not so much that they overpower the many other delicate notes that make up the wine.
This is complemented by some gorgeously dense tannins, which are both soft and complex all at once.
When it comes to food, like many Chianti it is best taken with a nice, red meat meal that complements the wine's rich taste. However, it can also be enjoyed with poultry in addition to making an excellent complement to some stronger cheeses.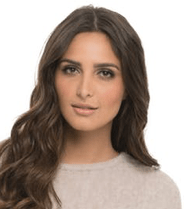 I'm a passionate about good wine and good cooking.
I like to keep me updated and share with my online friends my gastronomic knowledge.