Last week, we spoke to you about the Ca' dei Frati wine company and the many wonderful things that they've achieved during their time in the wine industry. The company has become known for its efforts to both create and promote their local DOC and they've established themselves as perhaps one of the most important winemakers in the Lombardy region.
In this article, we aim to take a closer look at one of the company's many wines. The Ca' dei Frati Ronchedone 2016 may not be one of the wines that the winery is best known for. But it is an Italian wine that we believe deserves deeper exploration from those who may wish to try a vintage that is a little bit different to what their used to.
With that in mind, here's our full review of the Ca' dei Frati Ronchedone 2016.
The Basics
Before we get into what we think about the wine and its many qualities, let's delve into some of the basics about it.
This is an Italian red wine, so you can already imagine that there will likely be a certain level of complexity to it. But having said that, the wine perhaps holds a little less ageing potential than you might expect. We believe that this wine reaches its peak maturity level at somewhere between the 5 and 10 year mark.
As such, this is a wine that's suitable for extended storage. However, it may reach its maturity point a little quicker than many red wines of its vintage.
We should also note that this is not one of Ca' dei Frati's DOC vintages. Instead, it carries the label of IGT Benaco Bresciano. Now, we know that the IGT label does occasionally put people off, especially the traditionalists who prefer to drink in the knowledge that the DOC has regulated the exact creation of a wine.
However, we're always keen to promote IGT wines simply because they tend to be where you get to see the more innovative work of the Italian wine industry take form. With no restrictions from the DOC, we get to see winemakers experiment with their products to create something that's truly remarkable.
And as a final point in the favour of IGT wines…Tignanello, the great Super Tuscan, is still an IGT wine. And it is recognised as perhaps one of the best, and certainly one of the most revolutionary, of its era.
So if you're concerned about the IGT label, you shouldn't be. While this isn't a DOC wine, there has certainly been no skimping on quality.
As the name implies, the wine was made in 2016. And interestingly, it has a rather unique blend of grapes.
While the 10% Cabernet Sauvignon is no surprise, given the sheer popularity of that grape, what is less expected is the 10% of Sangiovese that is present in the wine. As you may already know, Sangiovese is the grape that's use in the creation of Chianti, and it's used here to give the Ca' dei Frati Ronchedone 2016 a certain level of complexity.
The combination is rounded out by 80% of the Marzemino grape. This is a more local variety, which means that it will give you a very true representation of the Lombardy region. And as we know from last week's exploration of this winery, the grape will be grown completely separately from any other grape variety that the company harvests. This ensures that it offers the purest representation of the land from which it came.
The wine has a 14.5% alcohol volume and it requires about an hour of decanting to reach its full potential. It's also best served at between 18 and 20 degrees Celsius. In other words, room temperature is the way to go when it comes to this wine.
In terms of food pairings, it combines well with most forms of red meat, as well as with many forms of game. Perhaps more surprisingly, it also complements several forms of cheese quite well. We'd recommend only combining the wine with richer varieties of cheese though, as it may overpower those of a milder disposition.
The Bouquet
Upon pouring the wine, you will note that it already has a deep ruby red colouring. This is yet another sign that this is a wine that does not require a long period of ageing for you to fully enjoy. Were you to buy it today, you could enjoy it today without many worries. While a small amount of ageing may benefit the vintage, it is not a prerequisite for the Ca' dei Frati Ronchedone 2016.
Upon introducing the wine to your nose, you'll immediately enjoy the interesting combination of strong red fruits that avail your senses.
The scent of soaked cranberries is perhaps most pronounced, though this is tempered by a deep note of Morello cherries. These cherry notes add a great deal of complexity to the wine, especially when you recognise that it's not simply cherry that you're smelling. There's the faintest whiff of brandy, of all things, that suggest a cherry that has been pre-soaked.
That's a very interesting note for an Italian red wine to have. Thankfully, that complexity gets somewhat tempered by the sweeter note of jam that's present in the wine. And the balsamic notes lend the bouquet just the mildest touch of acidity.
The Taste
Of course, the truest test of any Italian wine comes in the taste. And we're delighted to confirm that the Ca' dei Frati Ronchedone 2016 does not disappoint in this department.
The wine has a power to it that may almost shock you upon taking your first sip. It almost hits you with that initial power, though the various lighter notes soon temper the initial shock so that it gives way to the pleasure of the wine.
The balsamic note you detected earlier manifest as a delightful acidity when drinking. And the wine is perhaps most interesting for its clean taste, which belies the complexity of some of the note.
The Xtrawine team really enjoyed this wine, which is why we grant it a rating of 89/100.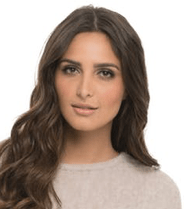 I'm a passionate about good wine and good cooking.
I like to keep me updated and share with my online friends my gastronomic knowledge.