Italian wine has always been, and will remain, the greatest passion in the lives of every member of the Xtrawine team.
However, that does not mean that we don't recognise that there are many other drinks out there that offer wonderful sensory experiences. And it certainly hasn't escaped our notice that gin has become one of the most popular drinks of modern times, especially in the UK where gin bars are cropping up at a rate of knots.
Perhaps you love gin too.
We certainly do, which is why we've scoured the globe to find some of the best gins around.
And that search took us to Japan.
While the island nation of Japan is more lauded for its whiskies and rice wines, it also hosts a number of distilleries that are capable of producing some phenomenal gins. And in the gin we're going to review in this article, we may have found the very best of the bunch.
So without further ado, we present Etsu Japanese Gin.
The Story
To discover the origins of Etsu Gin, we must take a trip to the gorgeous island of Hokkaido. The most northern of Japan's many islands, Hokkaido is also the second-largest island in Japan. It is Japan's closest island to Russia and is home to the famous city of Sapporo.
While the island itself is filled with gorgeous natural flora and fauna, it is the presence of numerous volcanoes that make it so impressive. Hokkaido is seismically active to this day and is home to five active volcanoes, each of which has erupted at least once since 1850.
This may make the island sound a little intimidating at first. However, it is likely the presence of these volcanoes that leads to Hokkaido's land being so rich and fertile. The island is home to a wide range of Japanese herbs, which can combine to introduce a whole range of flavours to food and drink. And it is these herbs that are used to make the spectacular Etsu Gin.
The exact recipe required to make this gorgeous gin is an ancient secret that is as closely guarded today as it was when it was first devised. All that we know for certain is that the herbs that naturally grow on Hokkaido play a key part in providing the floral notes that the gin is so famous for. Beyond that, we can only speculate at what else the makers of this gin use to create the beautiful flavour their gin is renowned for. It is likely that the gin uses many of the botanicals that are native to the island, which includes berries, teas, citrus fruits, and peppers. But which are used, and the volume of their use, remains an elusive mystery.
This is by no means a bad thing.
The air of mystery that surrounds this gin only adds to its allure, with the invitation to explore the drink's flavours to discover what it's made of yourself is one that few can resist.
That's certainly been the case for our team, which has enjoyed exploring this gin since the moment that it entered the Xtrawine catalogue. Now, let's find out what you can expect to experience should you decide to order a little bit of Japanese mystery for your home.
The Review
As with all great gins, Etsu Gin is completely transparent upon pouring. The clear liquid reflects light wonderfully, often creating a shimmering effect that is a true joy to behold when you hold your glass up to the light.
When you introduce the glass to your nose, you will get your first experience of the fantastically floral notes that it has been imbued with. The gin is clearly an interesting concoction that invites exploration.
The persistent fragrance of yuzu may be the first thing that you notice, assuming you've had exposure to it before. Yuzu is a citrus fruit that is native to East Asia and fairly rare in the west. However, it is also unmistakable, meaning anybody who has ever tasted it before will be quick to note its presence in this remarkable gin.
Further exploration reveals more floral notes, which are sure to come from the many herbs used to make the gin. However, these notes interweave so wonderfully that it is very difficult to pick them out, again adding to the mystery that lies behind this wonderful gin.
It won't be long before you give in to the temptation and take your first sip.
That first taste will reveal that the gin is as refreshing and perfectly balanced as its aroma suggests. The citrus notes will come to the fore, with the balance struck between them and the more floral notes creating a gorgeous taste that invites further sips.
As the gin travels around your palate, you will start to pick out notes that weren't immediately apparent when explored the bouquet. The touches of bitterness hint at the likelihood that tea has been used as part of the recipe for this gin. The more refined palate may also pick up on the hint of green berries, though this is subtle and merges well with the many other floral and fruity notes the gin has to offer.
The finish is especially impressive, offering a Sansho pepper ending that is complemented by the fruity tones of the yuzu fruit.
Suitable when served both alone and with a tonic, this gin really comes into its own when you add a sprig of mint to the glass, with the refreshing taste of the mint seeming to complement the citrus notes of the gin perfectly.
Be aware that this is also a powerful gin.
With a 43% alcohol volume, this is not a drink that should be taken lightly. What's more, the wonderful combination of flavours does a surprisingly good job of covering up the high alcohol content, making this a gin that is more than capable of catching even the more experienced drinkers out.
Etsu Gun is simply a gorgeous example of Japanese craft and ingenuity. And it's available right now for less than €40.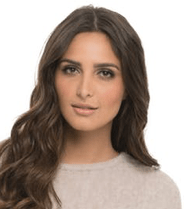 I'm a passionate about good wine and good cooking.
I like to keep me updated and share with my online friends my gastronomic knowledge.