Our favourite celebrities are often huge topics of conversation. We look forward to the films they make, the music they write, or the crazy dramas that seem to surround their lives. But when it comes to Italian wine, it's natural to assume that celebrities are just like the rest of us.
They drink the wine.
They don't make it.
Except that's not the case, at least for a select few celebrities. Some of the world's biggest superstars love Italian wine so much that they have invested their time, money, and effort into their very own Italian vineyards and wines.
That's where this article comes in.
We're going to take a very special tour of Italy, with each stop being at a winery that is owned or operated by a major celebrity.
Il Palagio – Sting
After coming to prominence as the bassist and lead singer of The Police, Sting embarked on a solo musical career that brought him almost as much success as his time in the band. The talented musician has also tried his hand at acting, starring in films like Lock, Stock, and Two Smoking Barrels.
Along with his wife, Trudie, Sting purchased a beautiful summer home nestled in the small Tuscan town of Figline Valdarno. That house became the setting for many of their private parties, anniversaries, and even small concerts. But that's not all that the villa is known for. It also hosts vineyards that the couple has worked hard on restoring to their former glory.
Today, Il Palagio is a functional organic farm and vineyard that makes some very interesting organic Italian wines. What's more, fans of Sting now have the opportunity to visit the estate and stay at one of its guesthouses. Who knows? You may just run into Sting and Trudie as you take a tour of the vineyards.
Il Cantante – Mick Hucknall
Not to be outdone by his fellow musician, Mick Hucknall has also founded his own winery. The Simply Red singer is known for the smooth tones of his beautiful voice. But when it comes to wine, he gravitated to an area that is as fiery as the red mane of hair that adorns his head.
Hucknall owns a winery named Il Cantante, which is located at the base of Sicily's famous Mount Etna. He's also a bit of an old hand at the wine game, as he founded his company back in 2001. The winery features bush-trained vines, which grow along terraces that Hucknall and his team lay across the famous volcano's slopes. All told, Il Cantante accounts for about 20 hectares of land, in addition to a tasting room and a museum that's dedicated to the history of Etnean winemaking.
Hucknall focuses on the growth of a native grape variety named Nerello Cappuccio, which he uses to make his company's proprietary Il Cantante Rosso. A beautiful red wine, the drink is as smooth as the singer's famous voice and well worth a try if you'd like to explore some unique Sicilian wines.
Pratum Coller Vineyard – Andrea Pirlo
After examining vineyards owned by a pair of Brits, it's refreshing to see that some Italian celebrities are also getting in on the act. Anybody who loves football knows who Andrea Pirlo is. The midfield maestro is widely regarded as one of the best midfielders of his generation. His silky skills and magnificent range of passing wowed football fans around the globe. And his wines aren't too bad either.
Pirlo owns the Pratum Coller vineyard, which is a family-run winery based in the Lombardy region. Pirlo established the 10 hectares of vineyards during the twilight of his playing career and he now works with a team of experienced professional winemakers to create some wonderful drinks.
The vineyard produces seven different wines, each of which is work exploring. These include its Arduo wine, which is an Italian red wine that's as silky smooth as Pirlo's playing.
Ramona Singer – Ramona Singer
Perhaps best known as one of the stars of The Real Housewives of New York City, Ramona Singer has established her eponymous vineyards in the Veneto and Tuscany regions. She's known for producing wines using several grape varieties, including Merlot, Pinot Grigio, and the famous Sangiovese.
Singer works alongside a group called Opici Wines to make her drinks. And though some may be a little wary about a wine that's branded with Singer's own name, her drinks are actually pretty solid. Singer's Pinot Grigio is a particular standout and is well worth a try for anybody who has a love for Italian white wines.
Podere Castorani – Jarno Trulli
For over a decade, Jarno Trulli battled it out against the greats of Formula One. But when it came time to hang up his driving gloves, Trulli decided to trade the fast-paced world of superpowered cars for the far more sedate world of Italian winemaking.
He established Podere Castorani in the heart of the Abruzzo region. And though he's a fairly recent member of the Italian wine industry, the estate Trulli owns has a deep history dating as far back as the late 18th century. The former driver cultivates Montepulciano d'Abruzzo, Trebbiano d'Abruzzo, Malvasia, and several other Italian white wine grapes, each of which has beautiful qualities. He also has a passion for experimenting with new grape varieties. Plus, every wine that Podere Castorani creates is completely organic. If you're looking for a 100% natural wine that has a celebrity's seal of approval, you can't go wrong with Jarno Trulli's wines.
The Final Word
It's always interesting for us to discover which celebrities have such a deep passion for Italian wine that they choose to pour their time and effort into creating them. The stars we've discussed in this article are just a handful of those who have vineyards in Italy. Many more have vineyards in the United States and elsewhere in the world.
For our part, we're just happy that more passionate people have entered the Italian wine industry. And as always, your Xtrawine team is here to help you find the perfect Italian wine for any occasion.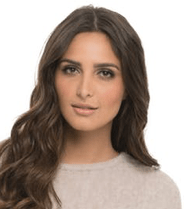 I'm a passionate about good wine and good cooking.
I like to keep me updated and share with my online friends my gastronomic knowledge.