As part of our regular profiles of the great Italian winemakers we endeavour to take in producers both big and small. After all, every single producer who create wines in Italy helps to make up this wonderfully varied tapestry of great drinks that so many people around the world enjoy.
Couple that with the fact that we have a true passion for the industry and the amazing wines that it has produced and it is probably no wonder that we spend so much time celebrating the men and women who have made it what it is today.
In this piece we will be taking a look at one of the foremost producers of Lambrusco wine in the entire country, examining their humble beginnings and eventual growth into one of the most recognised hallmarks of quality when it comes to Lambrusco in Italy.
Furthermore, we will take a look at one of the best vintages from the producer that is currently available for purchase on our website, showing you why it is so beloved. Here we take a look at the Ceci Cantine dal 1938 winemaker.
The History
As the name implies, Ceci Cantine dal 1938 can trace its roots back to 1938, when Otello Ceci was working as an innkeeper in Parma. He had made something of a name for himself in the region, meaning his inn was never short of guests who would all enjoy the rather marvellous cuisine that he had to offer.
Ceci enjoyed this life for a number of years, and eventually discovered that his patrons were particularly fond of the Lambrusco that the inn served in bowls. This wine, which Ceci himself produced, was perhaps the main reason that many of the people who frequented the inn came to visit, sparking the idea for a new venture in Othello's mind that would go on to define his family in the modern era.
Over time, winemaking became such a passion that it eclipsed his work at the inn and his wines became the focus of both himself and the family. In fact, the Lambrusco produced by Ceci and his family became such a vital commodity in the region that almost 400 great vineyards competed on an annual basis to be the chosen suppliers of grapes for his production, knowing that his expert technique and skill in creating great blends would also enhance their reputations just for the fact that they were associated with him.
This has continued through to the modern era, with the family business being passed on to his grandchildren and great-grandchildren in the modern era. Thankfully, it appears that winemaking is in the blood of the family and his progeny have only continued to enhance the reputation of the family in the years that have followed. In fact, their work is of such quality that Ceci Cantine dal 1938 is now recognised as one of the highest quality reference cellars for Lambrusco in all of Italy, showing how one man's passion could be built upon to create an internationally respected business.
This all resulted in the creation of the Verdi's Land, which produced one of the most popular Lambrusco wines in all of the country. It has since become a staple in Italian catering, with many restaurants and other establishment delighting in being able to boast that they can serve the wine.
The family has never been content to sit back on its laurels and, despite its enormous success, has always dedicated itself to innovation in an effort to further cement the reputation of their wines. This led to much experimentation in the vineyards that finally came to fruition in 2003 with the creation of the Gold Nero di Lambrusco Othello.
This wine, perhaps more so than any other created took the winemaking industry by storm and received a level of acclaim that is reserved for only the best of the best in the world.
In fact, the wine was so readily recognised by many of the top wine publications of the day that its reputation has only continued to grow in the modern era. This reputation means that many look forward to every new vintage with baited breath, waiting to see what new innovations that family can bring to their wines to make them even more enjoyable for their drinking public.
Ceci Otello Nero di Lambrusco Magnum
This plus-sized magnum of the great Ceci Otello Nero di Lambrusco is created with those who just can't get enough of one of the world's best Lambrusco wines in mind. It is a wine of true quality that stands alone as one of the greatest of all Italian wines and certainly one of the greatest Lambrusco wines to ever be created.
As mentioned, the wine first came to the public notice in 2003 and, despite not receiving classification from the DOC, has been recognised as a truly great wine that is a must-try for any red wine enthusiasts, particularly those who like their wines on the bubbly side.
This wine simply screams innovation, offering a Lambrusco blend quite unlike any other on the market. Its dark red colouring gives way to powerful aromas of viola and strawberry that instantly enchant the drinker and makes them want to experience the wine fully.
To the palette the wine is perfectly structured, offering a softer taste than you might expect but one that is sure to live in the memory long after the bottle has been consumed. Like all great red wines, it is best enjoyed with richer foods to ensure that it doesn't overpower whatever you are eating, however this Lambrusco is light enough that it can also be enjoyed as a standalone drink.
This makes it ideal as a wine to break open whenever you have company around, offering them something a little bit different to more traditional refreshments, like Prosecco. This is ideal if you are entertaining people who are not big fans of white wine but still want to enjoy something refreshing before they sit down to the main meal.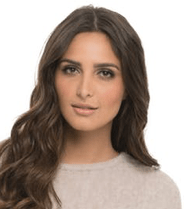 I'm a passionate about good wine and good cooking.
I like to keep me updated and share with my online friends my gastronomic knowledge.