Most of us buy bottles of Italian wine because we want to enjoy the sweet nectar that lies in side. This mortal ambrosia is enough to make most of us satisfied with our purchases.
But then you have those who look at wine as though it's an investment. Sure, they enjoy their own bottles too. However, they also go out of their way to find vintages that they can sell on for a profit later.
We call these people wine investors and they're involved in a very lucrative business.
So, we're going to start off by answering the question we posed in the headline.
Yes!
You can make a lot of money by buying and selling Italian wine.
But before you pull out your credit card and try to buy every wine that you can see, just know that this is a very complicated business. Just like if you invested in stock, you have to do a lot of research so that you understand the market before you spend.
This article offers up a few tips for the novice wine investor. Follow them and you'll have a better chance of profiting from the bottles that you buy.
Tip #1 – The Merchant Really Matters
We've written about the dangers of counterfeit wines before. Even the lowliest wine is at risk of the forgers getting their hands on it and making a knock-off version, if the demand exists.
But when you're talking about wine investment, these forgeries have much heavier financial implications. When a single bottle can cost tens of thousands of dollars, you want to be 100% sure that you have the genuine article in your hands.
That's why it's so important to do your due diligence on any merchant before you buy from them. You want to see that they have an established track record in the industry. And if they're dealing in the finest of wines, you also want to see that they have processed in place for spotting forgeries.
Never buy from somebody who you haven't researched beforehand. There are just too many people looking to make a quick buck from novices to take the risk.
And speaking of getting rich quick…
Tip #2 – Know That It Will Take Time
You're not going to buy a bottle one year and see it shoot through the roof in value the next year.
Wine investment takes time to pay off. You're searching for limited run bottles for which demand will increase even further over the years.
It's going to take a while for that value to appear. So, if you're looking for a way to get rich quick, buying and selling wine isn't for you.
This isn't like day trading, where you can make thousands in a matter of hours if you're lucky. With wine investment, you're usually buying something that you're going to hold for several years before you cash in later.
Tip #3 – Storage is Very Important
When you're dealing in wines that cost thousands of dollars, even the smallest of imperfections can make a big difference.
What we're saying is that throwing that valuable bottle of Italian red into the cupboard is not going to cut it. Ideally, you'll use the services of a professional organisation to store the wine.
A bonded warehouse run by a reputable company is usually the best idea. These facilities manage everything about the storage conditions to ensure the wines stored therein are at no risk of spoilage. Plus, they take on professional liability, which means you get compensated if something goes wrong with your wine.
That's not going to happen if you're storing the wine at home.
Of course, you could have a purpose-built cellar created for your investing. But if you have enough money for that, you're probably not looking to get rich.
You're already there.
Tip #4 – Don't Focus on One Area
This shouldn't be too difficult given the sheer number of wine producing regions in Italy.
But the key to this tip is that you're diversifying your investment. You've likely heard that term before when it comes to stocks and shares. In that case, you're looking to spread your investment across multiple companies and industries. That way, if there are issues with one market, you don't have all of your eggs in one basket.
Thus, you're not at risk of losing all of your money.
The same line of thinking applies to wine. Circumstances may change the value of a certain vintage and those price variances won't always work in your favour. If you buy from several areas, you can limit the damage when the market doesn't favour you.
Tip #5 – Be Wary of Wine Investment Firms
Investing in wine is such a lucrative proposition that there are several companies that you could engage to invest on your behalf.
This can be ideal for somebody who doesn't have expertise or someone who wants to invest heavily.
Just be wary of how much money you're spending with them. Some of these firms may offer services that you don't really need as an investor. Make sure they explain everything to you, from the purpose of any service they charge for through to the reasons for investing in specific vintages.
If they're less than transparent with their answers, find somebody else to work with.
Tip #6 – The Big Names Aren't Always Best
Yes, there's a certain amount of reliability when you buy from the heavy hitters in the industry. You generally know they're going to provide quality.
However, every investor knows this, which means the profit potential of really well-known wines is always limited.
The big money often lies in the wines that go undiscovered by investors for years. By the time others learn about them, you're in a position to capitalise on the newfound interest.
Final Word
Buying and selling Italian wine can be your path to riches…
However, you need to understand the intricacies of the industry and know that this isn't a way to get rich quick.
Still, there are several vintage available on the Xtrawine website that have potential for investors. Why not check out our catalogue to see what you can find.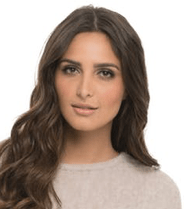 I'm a passionate about good wine and good cooking.
I like to keep me updated and share with my online friends my gastronomic knowledge.