For many people, searching for a great Italian wine sees them looking towards some of the more established winemakers in Italy, with great respect being shown for the history and heritage behind some of the greatest vintages. This is an attitude that we fully encourage here at Xtrawine, but there is also plenty of be said for going a little bit outside of the box and taking a look at some of the smaller producers who are looking to make a name for themselves, particularly those that may not have the traditional Italian roots that many will be looking for, which allows them to bring something a little bit different to the table.
That's exactly what Brancaia brings to the table. They may not have the type of history that you might expect from a producer of quality wines, but that certainly bring a high level of excellence to the table. Here we take a look at the history of this increasingly impressive winemaker, in addition to examining one of their best vintages.
The History
The story of Brancaia goes back to 1981, making it one of the more recent wine companies to have gained our attention. A Swiss couple names Brigitte and Bruno Widmer fell in love with the Brancaia estate, snapping it up as quickly as they could so that they could start their own journey through the world of Italian wine production. They duo quickly set about working on the vineyards that the estate had to offer, with their position on the Chianti region ensuring that it made perfect sense for them to start experimenting with this most famous of Italian red wines.
A combination of ingenuity, quality advice and dedication allowed them to make exceedingly quick progress. It was only a couple of years before the duo had produced an Chianti Classico that achieved a first rank rating, immediately bringing their story to international attention and demonstrating that those who are born outside of Italy are more than capable of bringing the level of quality and respect that such a fine wine deserves.
Buoyed by this early success, the couple redoubled their efforts and began to start expanding their estate with the aim of producing more of their Chianti in addition to exploring other possibilities when it came to the production of wine. They purchased the Poppi estate a mere eight years after opening Brancaia, allowing them to increase their production of Chianti and learn from the ideas of others within the industry so that they could produce wines that would suit both domestic and international tastes.
Never ones to rest on their laurels, the couple also purchased Brancaia in Maremma, founding the extension of their company in 1998 and expanding their activities to the Mediterranean coastline, which again afforded them the opportunity to expand their activities and start exploring even more types of wine and various production methods.
It was in this year that control of the main estates passed on the couple's daughter, Barbara. A qualified oenologist, she was able to bring a new perspective to both the business and the way that the company produces their wines. Working alongside the famed oenologist Carlo Ferrini, she has made full use of the vineyards on all three of the family's estates, constantly looking for new ways to make truly spectacular wines while also to maintain respect for the heritage of the Italian wine industry.
With support from Martin Kronenburg between 2002 and 2014, the company has continued to expand and set up channels for worldwide distribution and marketing. This has allowed Barbara and the rest of the family to focus primarily on producing great wines, safe in the knowledge that their distribution network will help to get them out to the widest group of people possible.
This has led to the company becoming one of the leading wineries in Tuscany, allowing them to receive the level of international recognition that their wines deserve. They have received numerous awards for the quality of their wines, allowing them to further bolster their successes based on critical opinions, as well as their own passion for the wines that they produce.
They keep the consumer at the forefront of their thoughts when creating new wines and always look to satisfy their customers, regardless of what they are looking for. It is this approach that has allowed them to not only gain international recognition, but to also ensure that those on the domestic level are able to overlook the fact that the winery does not have traditional Italian roots, instead focusing on the pure quality of their product.
Over the coming years, it is likely that you are going to be hearing a lot more about Brancaia, especially as their Chianti gains more and more of a reputation. With that in mind, we thought we would take a look at one of their best recent vintages.
Brancaia Chianti Classico Riserva 2012
While the company has started to produce a whole range of Italian wines in recent years, we thought it would be a good idea to take a look at one of the products that helped to bring them to the attention of wine enthusiasts both at home and abroad. Their Chianti Classico Riserva 2012 has received plenty of praise since being release to the public and is produced using the best Sangiovese grapes that the producer has to offer, mixed with just a hint of Merlot. It is aged in French Barriques for 16 months and aged for a few more before being released to the public.
As you would expect from a quality Chianti, the wine offers an intense, ruby red colouring, hinting at the deep textures that are contained within the bottle. When brought to the nose, you will be struck with an intense flavour that offers subtle hints of leather and vanilla that complement the fruit base, rather than overpowering it.
When introduced to the palette, that fruit base really comes into its own and you will find yourself enjoying soft and delicate tannins that still offer a complex experience, whilst also being inviting to those who may never have sampled Chianti in the past.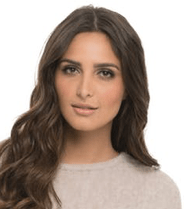 I'm a passionate about good wine and good cooking.
I like to keep me updated and share with my online friends my gastronomic knowledge.