We don't often cover IGT wines in our reviews.
This isn't to say that we have any sort of bias against such wines. Quite the opposite in fact. We recognised that some IGT wines are among the best Italian wines that you'll ever find.
And if you don't believe us, just go and sample a bottle of Tignanello and you'll soon change your mind.
IGT wines are often among some of the most creative in the entire industry. Unshackled by the restrictions placed on DOC wines, the producers have the freedom to experiment with different grape varieties and combinations to their heart's content.
While this may not be the desired thing for the traditionalists among you, there's no denying that this experimentation has resulted in some remarkable Italian wines over the years.
It's one of those wines that we're going to examine in this review.
This particular example of an Italian red wine is quite unlike anything else that you've experienced. It also comes from a producer that is something of a jack of all trades. We'll explain all of that in a little while.
Just rest assured that the xtraWine team has tested this wine and it more than measures up to the best in the industry.
We'll tell you all about it in the review. But first, let's take a look at the Tenuta San Guido, which is the company that produces this remarkable wine.
The History
Tenuta San Guido derives it's name Saint Guido della Gherardesca. He lived during the 11thcentury. He was a member of a famous family that had quite some power during the early days of Pisa.
The winery itself is located between the interestingly-named Leghorn and Grosseto. This places it smack bang on the Tyrrhenian coast, which should alert all of the wine tourists out there. A visit to this vineyard could also be followed by a visit to the beach, if you are so inclined.
The area is perhaps most famous for being the home of Giosué Carducci. This Nobel Prize winner may have put the region on the map. But it is Tenuta San Guido who aim to establish a lasting reputation that lives on long after the memory of such a remarkable man fades.
Tenuta San Guido's defining wine is its Sassicaia. And it is indeed a fine example of the wine. Yet, the company makes several other wines that we believe are worthy of mention. That's why we're going to stray away from the wine that the company built its name on in this review.
But we'll get to that in just a little while.
What's most remarkable about Tenuta San Guido is that it is not a dedicated winery. The owners have a deep love of nature and that's evident if you take even the smallest of tours around the estate. In addition to wine, the estate produces a beautiful olive oil that we recommend to anybody who wants to get a true taste of Italian cooking.
However, it's the horses that will truly capture the spirit of those who visit. Tenuta San Guido has a long history of rearing phenomenal horses, which is one they build upon to this day.
This love of nature extends even further as the estate maintains a bird sanctuary on its grounds. A true joy to visit, this sanctuary will allow you to see some of the rarest and most remarkable species in Italy. In fact, the sanctuary is remarkable for another reason. Upon its founding in 1959, it became the very first private nature reserve in Italy.
But coming back to the wines, it was a wedding that started the story of Tenuta San Guido. The union of Mario Incisa della Rocchetta and Clarice della Gherardesca took place in 1930. And it was their shared passions that eventually led the estate into becoming what it is today.
Both shared a great love of horses, which explains the dedication to raising thoroughbreds that exists to this day. However, Mario's other love was Italian wine. It was this passion that inspired him to plant his first Cabernet vines back in 1942. These would play a pivotal role in establishing the estate's reputation as a Sassicaia producer.
But it's in its experimentation that the company truly made its name. Tenuta San Guido recognises the great potential that lies in Cabernet Sauvignon to be mixed with other varieties to create some truly gorgeous Italian wines.
And it is one of those experiments that we'll be looking at in our review. This wine takes all of the hallmarks of the company's favourites and creates an experience that you don't want to miss.
The Review
The Tenuta San Guido Le Difese uses a couple of very familiar grapes. It's made up of 70% Cabernet Sauvignon, which come from the very vines that Mario planted so many years ago. The other 30% comes from Sangiovese, which we're sure has led a number of Chianti lovers to start paying attention. We all know that this is one of the most interesting grapes in the Italian wine industry. And it certainly lends Tenuta San Guido Le Difese a quality that you don't get with many other wines.
Upon opening the bottle and pouring your first glass, you'll see a clear ruby colouring. This signifies a wine that has been matured to perfection and is ready to drink from the moment you open it. However, that's not to say that it has no ageing potential. In fact, the wine can mature for up to 15 years, which lends it some interesting textures.
The bouquet's main notes of the blackberries and blueberries that you would expect from its grapes. However, further exploration reveals subtle spicy notes, with just the slightest hint of vegetables that serve to ground the wine.
To the taste, it's remarkably well-balanced and offers a freshness that you may not expect from such an elegant red.
The xtraWine team were extremely impressed when we sampled this wine, which led us to give it a rating of 90/100.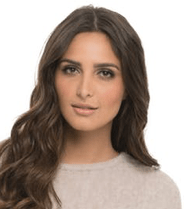 I'm a passionate about good wine and good cooking.
I like to keep me updated and share with my online friends my gastronomic knowledge.