Often referred to as the "King" of wines, Barolo is one of the most prestigious and established Italian red wines in the world. A favourite both domestically and internationally, Barolo has enjoyed such a longstanding reputation for excellence thanks, in part, to its rich history and intrinsic links with Italian culture. However, the hard work of wine producers throughout Italy has also played an enormous part in the continued acclaim the wine receives.
Now, as any wine enthusiast knows, there are few feelings better than complementing a great bottle of wine with a dish that is cooked to perfection. Barolo fans have a lot of choice in regards to food pairings, as there are many red meats, in particularly, that blend extremely well with the unique flavours that Barolo has to offer.
However, one of the most popular, by far is braised beef, which combines the richness of the meat with the elegant flavouring offered by Barolo.
Here we have decided to create a recipe that will result in the creation of a Barolo braised beef that will truly knock your socks off. Of course, before we get started we need to get our ingredients ready.
The Ingredients List
We have decided to go for a braised beef dish that can serve as many as eight people, making this ideal for those dinner party occasions. Of course, should you wish to create a smaller serving, you will need to scale down the following ingredients accordingly.
Here's what you need.
Seven pounds of beef roast that has been completely trimmed of its fat.
A half cup of extra virgin olive oil.
Two teaspoons of salt, preferably coarse.
Eight peeled gloves of garlic.
Three medium onions, which need to be peeled and quartered.
Five large carrots that should be peeled and cut into wedges of approximately two inches.
Six celery stalks, again cut into wedges of two inches.
Eight leaves of fresh sage.
Three branches of fresh rosemary.
One and a quarter cups of porcini slices.
A half teaspoon of grated nutmeg.
One and a quarter teaspoons of black peppercorns.
Three cups of beef stock.
For cooking you will need a large saucepan and a pot that provides enough room for the roast, though leaving less than two inches of space around it, as this reduces the amount of wine needed for braising. A meat thermometer will also help.
The Cooking
We'll take a step-by –step approach to cooking to make sure you get everything right.
Place a rack in the center of your oven and heat it to 250 degrees Fahrenheit. Those with fan assisted ovens should lower this to approximately 230 degrees.
Use a teaspoon of salt to season the surface of the beef.
Pour your olive oil into your saucepan and place it over a hob with medium-high heat.
Brown the roast using the saucepan, cooking each side for about two minutes, until caramelization is achieved.
Place the beef onto a platter.
Place your vegetables and garlic cloves into the pan, at the same heat, and toss regularly to coat them in oil.
As you do this, add your sage, rosemary, nutmeg, peppercorns, porcini and the remaining salt. Once everything is added, continuing tossing and cooking the mixture for a little over three minutes.
Once the vegetables have softened, lower the heat of the hob.
Push the vegetable to the side and place the roast back in the pan, laying it flat on its bottom.
Pour in the meat juices that collected in the platter, alongside your Barolo. Ideally, the wine should come about halfway up the beef.
Add beef stock as needed.
Cover the pot and allow it to heat up until the wine starts steaming, but do not bring it to the boil.
Once steam emerges, uncover the pot and place it in the oven for half an hour.
Rotate the roast at this point to ensure the previously exposed side of the beef spends time in the wine.
Continue this routine for a total of three hours, rotating the meat every 30 minutes.
Do not allow the liquid to come to the boil. If it starts, lower the temperature of the oven slightly and pour in a little cold water.
The beef should become fork tender after three hours.
After approximately four and a half hours, use your meat thermometer to check the temperature of the beef. It should register at 180 degrees Fahrenheit.
Remove the pot from the oven and place the beef back on the platter, alongside any celery and carrots that are still intact, as these can be used for garnish.
Skim any fat out of your braising juices and continue heating until it reaches the boil. It should reach a sauce-like consistency that allows it to coat the back of a spoon.
Pour the juices through a sieve to remove extra sediment and push in juices from the herbs and vegetable pieces.
Add the juices from the meat platter and use your ground pepper and salt for seasoning and you mix everything together.
Once the meat has cooled slightly, slice it crosswise.
Lay the slices on the plate so they are overlapping.
Pour the sauce in a skillet and heat it until it begins bubbling.
Spoon the sauce over the beef lightly, ensuring a nice, thin coating.
Lift each slice onto a warmed plate.
Use any leftover vegetables as seasoning and serve alongside a glass of Barolo.
So there you have it, a step-by-step recipe for braised beef with Barolo. Credit must go to Lidia's Italy by Lidia Bastianich, as this recipe was adapted from that book. We recommend giving this meal a try at your next dinner party, as we are sure that your guests will absolutely fall in love with this classic Italian favourite that shows just how versatile Barolo can be.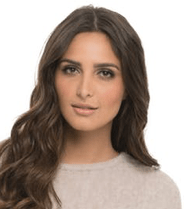 I'm a passionate about good wine and good cooking.
I like to keep me updated and share with my online friends my gastronomic knowledge.