What is the one thing that everybody who buys a bottle of Italian wine looks for?
Quality.
Whether you're an experienced wine connoisseur who has sampled hundreds of bottles over the years or you're brand new to Italian wine, everybody wants to be sure that they're getting quality in return for the money they spend.
That brings us to another question…
Where can you find quality Italian wines?
You may find that a trip to the local supermarket yields some decent results. However, supermarkets tend not to have much variety, as they focus on wines that sell in high volumes above all else.
You may also have a local wine dealer who's able to secure some specialty items that you won't find in supermarkets. However, these dealers tend to apply heavy markups to their wines, especially if they don't have pre-existing relationships with the wine producers that they're buying from.
So, both of these options can allow you to get your hands on quality Italian wines.
However, there is one way of buying wine that will guarantee that you get quality:
Buying online.
Why is that?
Here, we look at some of the reasons why buying online allows you to find the best quality Italian wines.
Reason #1 – Access to Variety
Perhaps the biggest strength that the Italian wine industry has is the sheer amount of variety that it is able to offer. There are hundreds of producers in the country, which collectively produce thousands of types of wine between them. Every single region in Italy has at least one wine (and usually several) that are completely unique to the region.
The simple fact is that you are always going to be able to find something that you like with Italian wine.
However, most physical stores simply aren't able to offer you a high proportion of this variety.
Take the supermarket for example. While the shelves may be stocked with a healthy collection of wines, you're still going to find that your choices are limited to about 20 of the many thousands that are available. Even dedicated wine shops may only be able to stock a hundred or so.
But online retailers, such as Xtrawine, don't have such limitations.
By buying your Italian wines online, you open up the entire Italian wine industry. You're able to access wines that you may never find at home, which means buying online gives you the truest taste of the quality that Italy has to offer.
Reason #2 – Stringent Quality Checks
Let's confront the issue of quality more directly.
At Xtrawine, we have approximately 2,000 wines in our catalogue. These are predominantly Italian wines, though we have several hundred vintages from other areas of the world.
However, we do not simply stock any wine that a producer may have to offer.
The Xtrawine team takes great pride in the fact that we focus on ensuring people have access to high-quality wines. That's why we have stringent procedures in place for selecting the wines that grace our catalogue.
And that dedication to quality doesn't end with the wine selection.
Online vendors are able to source wines directly from producers, with the wines themselves delivered via a logistical network that ensures no damage can occur to the bottle in transit. This means that you can feel assured that any wines you purchase online (particularly from us) are of high quality both in terms of the wine itself and the procedures followed to bring that wine to your doorstep.
Reason #3 – Access to Information
Imagine that you're standing in the supermarket's wine aisle. In each hand, you have a bottle of wine that you think might be something that you'd like. Your eyes flit between the two wines. You read the labels and check the prices. But beyond that, you don't have any clue which of these wines is really the best.
It's a dilemma.
And the only way to solve it is to take a punt on one of the bottles and hope that you've made the right choice.
Or at least that would be the only way if online wine stores did not exist.
With the power of the web at your fingertips, you can instantly research any bottle of Italian wine that you might consider buying. What's more, many online wine vendors (ourselves included) offer valuable information about the wine you're thinking about buying.
If you examine one of our listings, you will see plenty of notes about the wine's bouquet, production methods, and which foods it complements. We also write more in-depth reviews of many of our wines. Plus, we personally rate many of the wines we stock, in addition to combining our own ratings with ratings that we've collected from some of the world's most prestigious wine magazines and publications.
The result is that you always know about the qualities of a wine you're thinking about buying.
The ratings give you an at-a-glance idea of what you're buying. The descriptions are there for people who really want to dig into what goes into the making of the wine. But the ultimate point is that buying Italian wine online means you have access to a ton of information that our confused supermarket shopper simply doesn't have.
The Final Word
The world has changed considerably over the last two decades.
Italian wine websites have evolved from being places where you could find basic information, along with a few selections, into websites that can be your gateway that hundreds of the best quality wines that Italy has to offer.
Being the best of those gateways is the goal of the Xtrawine team.
Our selection of wines gives you access to some of the very best wines that producers from all over the world have to offer. Our in-depth notes help you to figure out if a wine is suitable for your tastes. And our entire catalogue is available for you to browse if you head to the Xtrawine home page.
You want quality Italian wines.
We will help you to find them.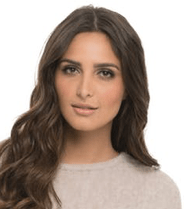 I'm a passionate about good wine and good cooking.
I like to keep me updated and share with my online friends my gastronomic knowledge.