As we see more and more countries come out of lockdown, the tourism industry finally seems to be perking back up. Amazingly, we're also seeing the creation of travel corridors to allow holidaymakers the option to travel to selected places, if they're willing.
This is great news for the hospitality industry.
After months of waiting, hotels, airlines, and more can open up again and finally start inviting travellers.
Maybe you're thinking about escaping the doom and gloom to enjoy a sunny vacation?
If that's the case, we have the perfect location for you – Lake Garda!
Haven't heard of it?
Lake Garda is Italy's largest lake. In fact, it's so big that it spans three regions, including Veneto, Lombardy, and Trentino-Alto Adige.
We know that a few wine lovers just started paying attention. All three of these regions are none for producing some of the best Italian wines that money can buy. And we bet that a few of you are already imagining sipping on a glass or two as you laze around the shores of the lake, whiling away the summer days.
That sounds like heaven to us.
But it's not just the location, and availability of amazing Italian wines, that makes Lake Garda such a wonderful place to visit. There are several more reasons why this great lake should be in the bucket list of anybody who visits Italy.
Reason #1 – The Gorgeous Weather
No matter the time of year, the weather is always amazing in Lake Garda.
During the summer months, the lake benefits from its location near the Mediterranean Sea. That means you get to enjoy the beaming summer sun, which gets especially hot during July and August. That means if you're looking to top up your tan, there are few better places in Italy to do it.
But what about the colder months of the year?
Is Lake Garda still worth a visit once the summer passes?
We say that it is because even during the winter, the temperatures often stay fairly mild. The reason for this is that the lake receives protection from the Alps, which often stop cooler air from making its way to the lakes.
And yes, we mentioned the Alps there.
As well as the amazing weather, Lake Garda offers stunning views of one of Europe's most amazing mountain ranges. Just imagine sipping on your Italian wine while gazing at the majesty of the mountains in the warm summer sun.
Speaking of the scenery
Reason #2 – The Stunning Surroundings
We've already talked about the gorgeous views of the Alps. But this isn't the only stunning scenery that you'll experience should you visit Lake Garda.
The lake itself is absolutely stunning, with crystal clear waters greeting anybody who happens to visit. But it's the towns that surround Lake Garda that are the real standouts. These picturesque towns offer everything from ancient castles and ruins through to stunning caves, modern villas, and even amazing graffiti art.
And that's not to mention the sheer variety you'll find in the scenery. Beyond the beautiful mountains, there are rolling green hills, some of which are the home of the vineyards that make your Italian wines. There are plenty of gorgeous beaches for you to enjoy and beautiful natural scenes all around.
No matter your mood, there's always something to see and do in Lake Garda.
Reason #3 – The Food
Oh my god, the food is spectacular.
Take the gelato, for instance. It's almost fluffy and the portions that you'll find many shops offering mean that you more than get your money's worth for your little summer treat.
The towns that surround the lake all seem to host amazing restaurants that serve Italian delicacies. And of course, that means you're also in the perfect place to discover some gorgeous food and wine pairings that you can take home with you.
Reason #4 – You Can Camp Right on the Lake
Would you prefer not to go for the full hotel experience during your trip?
That's okay because there are many campsites around Lake Garda, all of which offer stunning views, access to natural environments, and that little extra feeling of being at one with your surroundings that you just can't get from a hotel.
Just imagine this…
You've enjoyed a day at one of the lake's beaches and you trundle back to your campsite. After getting changed, you sit out in the dying embers of the day's sun with a glass of Italian wine in your hand. Slowly, the day turns into night and you're treated to stunning views of the lake under the moonlight.
Wait! Don't go booking your trip just yet.
We have one more reason why Lake Garda is the perfect destination for your summer holiday.
Reason #5 – The Water Sports
You had to know that a lake as amazing as Lake Garda would offer plenty of opportunities to engage in a few water sports.
Wherever you find a beach, you're almost certain to find people offering windsurfing and kiteboarding lessons. There are also plenty of paddleboard vendors if you'd rather have a more sedate experience. The great thing about the lack is that the waters are often still, so you can enjoy a little stand-up paddle boarding without having to worry about getting thrown off.
There are also several canyoning sites, most of which are near the middle of the lake. These may be the domain of the more adventurous amongst you, but they also offer some of the most stunning views of Lake Garda, assuming you can stomach the adrenaline rush. The good news is that there are canyoning routes available for everybody from beginners through to experienced canyoners.
The Final Word
There's so much to see and do around Lake Garda that you could spend several week there and not see anywhere near everything that it has to offer.
But of course, it's also the perfect place to go if you just want to enjoy the sun, some amazing views, and some stunning Italian wines.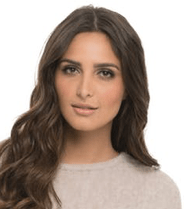 I'm a passionate about good wine and good cooking.
I like to keep me updated and share with my online friends my gastronomic knowledge.