There's nothing quite like a bit of the bubbly to celebrate a special occasion.
Sparkling white wines have long been the go-to drinks for big events because they offer a perfect combination of flavour, lightness, and that little unique something that separates them from most types of wines.
Traditionally, people opted for Champagne whenever they wanted a sparkling wine. That makes sense seeing as this prestigious French wine is the oldest sparkling wine around. It's also of exceptionally high quality, which naturally draws people in.
However, more recent years have seen the world develop a growing appreciation of Italy's sparkling white wines. Prosecco now outsells Champagne in both volume and in terms of overall revenue. And many other sparkling Italian wines are starting to get the recognition they deserve.
So, we asked ourselves a simple question:
What is so special about sparkling Italian wines that has caused so many millions of people to embrace them as they have over the last couple of decades?
In this article, we explore some potential answers.
The Sheer Variety Is Key
It's natural to immediately think of Prosecco when the subject of Italian sparkling wines is brought up. After all, it's the standard-bearer for the entire category. Prosecco's explosion in popularity is the catalyst for the appreciation of all sparkling Italian wines in recent history.
But crucially, Prosecco is also far from the only sparkling wine that the Italian wine industry has to offer.
If you're willing to explore a little further than Prosecco, you'll find a huge catalogue of stunning sparklers for your consumption.
Starting in the north of Italy, we have Prosecco, as we've already mentioned. However, you'll also find Franciacorta emanating from this region. Often called the "Champagne of Italy", Franciacorta is made using the traditional method and is probably the closest Italy comes to matching Champagne in terms of its textures and flavours. Staying in the north, you also have Asti Spumante. This is a beautiful sweet sparkling wine that is just as fitting for drinking with dessert as it is for sharing during a special occasion.
Moving towards the centre of the country, we have Lambrusco. Made using the Charmat method, Lambrusco is essentially the red wine equivalent of Prosecco. Yes, we said red! These dry wines have come back to prominence thanks to a lot of hard work done by producers to restore the drink's reputation.
Going further south, sparkling Italian wine production slows down a little. But while there are no major names in the category in this area of Italy, plenty of small producers create gorgeous sparkling wines that are with exploring. The Lizzano DOC is particularly impressive because it uses the Charmat method to create sparkling whites, reds, and roses. The Italian wineries Fantini and Donnafugata have also made names for themselves by creating interesting sparkling wines in this part of the country.
The message here is simple:
If you're searching for a sparkling Italian wine, you have plenty of options. Not only are there some major names in winemaking from the country, but several of Italy's producers take an experimental approach that leads to them developing sparkling wines quite unlike any you'll experience elsewhere.
Quality At a Lower Price
Buying a bottle of Champagne, even at the lower end of the scale, will set you back a fair amount of money. You can expect to pay anywhere from €30 to €50 up to thousands of dollars depending on your chosen vintage.
Sparkling Italian wines are a little different.
There are certainly plenty of expensive sparkling Italian wines that will set you back several hundred euros. But on a very general level, Italian sparkling wines are more affordable than French ones, despite offering the same level of quality. Just compare the price of the average bottle of Prosecco to that of Champagne and you'll see what we mean.
But notice how we mentioned quality there.
A less expensive bottle of wine isn't desirable if drinking it isn't a good experience. One of the keys to the success of sparkling Italian wine is that it tends to combine affordability with quality. You generally don't have to do any guessing work with these wines. As long as you look for the DOC or DOCG labels, depending on your chosen wine, you can feel sure that you'll enjoy a consistent level of quality without breaking the bank.
More Immediacy
One of the interesting quirks of the traditional method is that it leads to sparkling wines that can be aged for several years before they reach their highest level of quality. You'll see this in Champagne and the few Italian wines that use this method, such as Franciacorta.
However, most sparkling Italian wines use the Charmat method of production. This results in a wine with less ageing potential, though it also means the wine can be consumed as soon as you buy it with no sacrifice made to the wine's quality.
That immediacy is huge for Italian sparkling wines. It means that buyers can purchase a wine and open it the same day to get a great experience. That's not to say that you can't do the same with Champagne. The difference is that you're likely not getting the best that a bottle of Champagne has to offer unless you age it for a year or two first.
There is a downside to this immediacy though.
It means that sparkling Italian wines are not great investments. They lose their qualities fairly quickly, meaning they're less likely to increase in value over time.
Choose Italy for Great Sparkling Wines
Though many point to the superb red wines that make Italy the envy of the winemaking world, its many sparkling wines are just as special. No other country offers the sheer variety on offer in Italy. And when you combine that variety with high quality and cost-effective pricing, you have wines that become more popular with each passing year.
So, how do you get your hands on a good sparkling Italian wine?
That's where we come in.
Xtrawine maintains a collection of stunning sparklers that we're sure you'll enjoy. Check them out today and place an order for a stunning wine that will reach you in no time.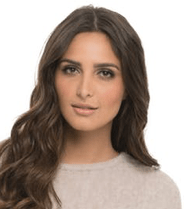 I'm a passionate about good wine and good cooking.
I like to keep me updated and share with my online friends my gastronomic knowledge.