Over the last few years, Prosecco has emerged as the sparkling wine of choice for consumers all over the world. Long noted by Italians for its quality, the wine had along played second fiddle to Champagne, being seen by some as a bargain basement version of what must still be considered the world's most famous sparkling white wine, at least in some quarters.
That all started to change as the 2010s rolled around, culminating in the sales performance of Prosecco during 2016, which saw it eclipse Champagne as the most popular of the sparkling whites, firmly entrenching itself in the pantheon of great wines in the process. Producers enjoyed a bonanza sales year, which saw total sales of the wine exceed 410 million bottles.
All indicators point to this gradual surge in popularity being more than a trend too. The upward momentum of Prosecco has been evident for many years and, as more markets begin to open up to Italian wine producers, it is likely that we are only going to see demand increase for the wine, at least for the foreseeable future.
That is certainly an opinion held by industry analysts, with many predicting that sales of Prosecco will continue to soar throughout 2017, placing it equivocally at the top of the pile when it comes to sparkling whites.
In commemoration of this sustained popularity, we have collected a few interesting news items about the wine's most recent demonstrations of popularity in the United Kingdom.
Countering Dry January
Increasingly observed throughout the United States and Great Britain, "Dry January" is the term given to the month of January by those who feel like they may have indulged a little bit too much during the festive period and are now gearing themselves up for new health kicks to ring in the New Year.
Any person who decides to take part in Dry January is essentially committing themselves to not drinking for the entire month, with the event having become so popular that it has managed to have a marked, though perhaps not enormous, effect on the sale of alcohol during the first month of the year.
Despite this, and the popularity of Dry January in the United Kingdom, Prosecco appears to have been able to buck that trend in 2017, to the point where a number of British retailers have reported that their sales of the wine have soared despite the number of people who are apparently not drinking.
A news item published by The Independent, one of Britain's leading sources of news, highlighted this trend by noting that Lidl, a retailer with hundreds of stores dotted throughout the UK, saw sales of Prosecco increase by 79 percent in January 2017, when compared to the same period in the previous year.
The trend would suggest that the concept of Dry January is starting to fall apart, however, it should be noted that Britain's love affair with Prosecco is well documented as well. In fact, industry predictions for 2017 note that 43.35 percent of all exported Prosecco will find its way to the United Kingdom and the wine has developed such a reputation in Britain that London is gearing up to host its first Prosecco festival in May.
The Prosecco Springs Festival
The Prosecco Springs festival is going to be quite unlike anything that London has experienced before. Bringing together eight of the top Prosecco producers in the world, it presents an opportunity for winemakers to gain even more exposure in a country that has already readily embraced their products, while offering Prosecco fans the opportunity to sample vintages they may not yet have tried.
Taking place in Oval Space over the course of three days, the event will see producers and Italian chefs descend on the English capital. Master sommeliers from the East London Wine School will offer a number of masterclasses related to the wine during the course of the event, which will examine the various types of Prosecco and the foods that it goes best with.
Best of all, the event only costs £35 for a single day pass, with that fee also entitling visitors to a free glass of Prosecco from each of the eight producers that the festival will be highlighting.
Helping Other Wines Too
While Prosecco is perhaps far and away the most popular Italian wine in the UK, some analysts are also pointing to it as being a potential catalyst for an explosion in popularity for other Italian wines at some point in the future.
One of those people is Brian Howard, who is the co-founder of Wine Intelligence, who believes that Italian producers will start looking to take advantage of the popularity of Prosecco to start introducing British consumers to other wines as well.
Noting that it takes a number of years for any drink to become ingrained in British culture, he believes that it will be a long process, however, if producers stick to it, the positive reputation that the Italian wine industry has been generating in the UK thanks to Prosecco is likely to carry over to other types of wine as well, particularly as more curious Brits decide to explore their options.
Best of all for Prosecco producers, he does not believe that this possible increase in popularity for other Italian wines will lead to a decrease in demand for Prosecco. If anything, the likelihood is that British people will become more entrenched in Italian wine culture as a whole, possibly resulting in the Italian industry marking itself out as the most popular in the UK.
Of course, that is by no means set in stone and assumes that British consumers have an appetite for learning more about Italian wine, rather than just enjoying Prosecco. Still, it will be interesting to see if this potential trend actually comes to fruition and Prosecco becomes a gateway to other Italian producers for their products.
As a final point, the same analyst has also noted that he doesn't believe the prospect of Brexit is going to cause any decline in popularity for Prosecco any time soon either.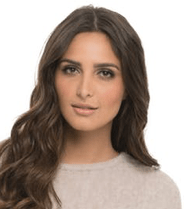 I'm a passionate about good wine and good cooking.
I like to keep me updated and share with my online friends my gastronomic knowledge.