Any Italian wine lover will tell you that there are many regions within the country, each of which makes its own wines.
That's what makes the Italian wine industry so diverse. And with so many options available, you're sure to find something that suits your tastes. If something from one region doesn't appeal, there are dozens more for you to choose from.
And even within each region, there are usually several types of wines that producers specialise in creating.
In this article, we're going to focus on one region – Liguria.
We're going to look at the wines that come out of this area of the country in a moment. First, let's find out a little bit more about it.
Where is Liguria
Liguria is one of Italy's many coastal regions, which we're sure has gotten a few beach-lovers' attention.
It's located in the northwest of the country and is part of the Italian Riviera. Naturally, this makes it a very popular tourist destination, with the stunning city of Genoa serving as the centrepiece for the entire region.
The name itself comes from the Ligurians, who were an ancient people who called the region home many hundreds of years ago. According to historians, the territory actually used to be much more expansive during this time.
However, during the Ligurians' war with the Romans, the people divided over how to handle the conflict. This allowed for the eroding of the territory into something like what we see today.
Jumping all of the way into the early-20thcentury, the region became known one of Italy's industrial hubs. Ship yards and steel mills became the norm in the region, with Genoa's port becoming one of the largest in Italy.
Unfortunately World War II put paid to that. The city of Genoa was under Nazi occupation for two years. However, the blood of the ancient Ligurians clearly still ran through the veins of its people. The rebellion in Genoa was so successful that the people had managed to liberate their city before the Allies ever reached it.
The feat was so impressive that the entire city received the gold medal for valour.
Today, Genoa and the Liguria region no longer focus on the steel industry. Instead, tourism and agriculture are the region's main economic drivers. And it is this increased focus on agriculture, in particular, that has given rise to a bustling wine industry.
The Liguria Wine Region
The region borders the more famous region of Piedmont. Though Liguria is less-known for its wines that it's very popular neighbour, there are still plenty to choose from should you choose to explore what it has to offer.
The region plays host to seven DOC wines, with Cinque Terre being the most popular. This is an Italian white wine made using the local grapes of Bosco, Vermentino, and Albarola. The Colli di Luni DOC produces both white and red wines, each of which offer something remarkable. Some of these wines also make use of the Trebbiano grape, which makes them familiar just because this is one of the most popular Italian white wine grape varieties.
Other DOCs include the Riviera Ligure di Ponente DOC, Colline di Levanto DOC, and Val Polcevera DOC. All produce red and white wines, which means you're almost certain to find something that you'll fall in love with if you decide to explore the wines of the Liguria region.
The Foods of Liguria
As any Italian wine lover will tell you, the food that you choose to pair with your wine is just as important as the wine itself.
Thankfully, there are several local delicacies for you to choose from such you choose to visit the region. Buridda may be the most famous. This is a fish stew that also incorporates squid, garlic, and tomatoes.
Of course, most chefs also use a splash of the region's white wine to give the stew an extra kick.
There are plenty of other fish dishes in the region, as you would expect from a coastal town.
But you may also be interested to hear that the famous Pesto sauce is a local delicacy. Many dishes make use of it, which may influence the wine choices that you make.
The point is that Liguria is almost as much of a foodie's dream as it is a wine lover's. That's especially the case if you enjoy fish.
What Should You Expect From a Visit?
A whole lot of fun, for starters.
The average wine lover will find more than enough to do with tours of various vineyards. Many of these are located on or around cliffs too, which lends a more scenic edge to the tours.
But of course, being on the Italian Riviera makes the region a tourism hotspot. The gorgeous beaches attract thousands of people every single year. There are plenty of resorts available for somebody who just wants to visit to have a good time. And with activities as varied as hiking, diving, and whale watching, you'll never feel stuck for something to do.
Genoa is also a very interesting city from a historical perspective. The role it played during World War II leads many a history buff to come and visit. Its industrial history also means that it has a little bit more to offer than the typical tourist traps.
Truth be told, this is a region that most visit for its scenery rather than its wine industry.
However, this does mean that any wine lover will have ample opportunity to arrange a few vineyard tours so they can discover the wines of Liguria first-hand.
The Final Word
Liguria is one of those regions that often goes forgotten when speaking of the Italian wine industry.
However, it producers a number of remarkable wines that we believe are worth anybody's time. And if you ever choose to visit, we're sure you'll love the food and sights just as much as you love the wine.
But for the time being, why not check out our collection to find a Ligurian wine of your own?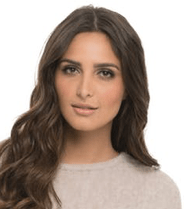 I'm a passionate about good wine and good cooking.
I like to keep me updated and share with my online friends my gastronomic knowledge.