China currently stands as one of the biggest potential areas of expansion for a wide range of industries in the modern era, particularly as the large population has coupled with increasing levels of affluence in the country to create a situation whereby there is more potential for various products to become popular.
Fashion and wine are two areas that are experiencing something of a boom period in the country, as Chinese buyers are increasingly drawn towards both as a means of acquiring status symbols to demonstrate their personal wealth or taste.
This has afforded a number of producers and manufacturers in Italy the opportunity to expand into the country, both to highlight what they have to offer in addition to increasing the demand for their products. Both sectors still have plenty of room to grow, so let's take a look at how they stand in the present day and how they may both look to expand in the future.
Despite the level of renown that the Italian wine industry boasts on the international scale, China has been somewhat slow to adopt drinks that are produced in the country. In fact, Italy currently sits fifth, behind France, Australia, Chile and Spain.
However, recent reports are suggesting that there is a shift happening that may well see Italy increase its market share in the country enormously. Senior Italian officials who are stationed in the country believe that the time is ripe for Italy to expand its operations in the country, not least because the Chinese market is becoming more discerning in its taste and more able to identify when they are receiving value for money.
As such, wine is moving on from being a status symbol in the country and becoming something that Chinese buyers can truly appreciate for its qualities. This means that the industry is no longer stymied by demand only being for more expensive or prestigious varieties, as Chinese tastes are now altering to the point where there is much more potential for mass-produced wines to enjoy more success in the area.
There are still barriers to overcome of course. Both Chile and Australia enjoy, or will soon enjoy, a tariff exemption on their imports that will allow them to export their wines more freely while also offering them at a lower price than they previously had done. This has come about due to a free trade agreement that China has signed with both countries.
However, neither country has the pedigree that Italy has when it comes to producing quality wines, particularly those that are available at the lower end of the spectrum. Whereas Chilean and Australian wines generally tend to suffer when you pay less for them, Italian wine lovers know that there is plenty of opportunity to find truly great examples, no matter how much or little you pay.
Sergio Maffettone, the Italian consul-general in Chongqing, has been tracking the situation for some time and believes the time is perfect for further expansion, especially as the Chinese market comes to increasingly understand wine. He commented: "Some Chinese have been choosing the most expensive ones to be sure of the quality, but once the consumers get to know the taste (of Italian wine), they find a new world opens."
He was also quick to point out that the industry won a similar battle in the United States, adding: "Italian wine was less known to the United States 30 years ago, but now its quality has won it the largest share in the world's biggest consumer market."
This opinion is being supported by an apparent shift in the way that Chinese buyers are purchasing wine. Figures for 2014 show that the market consumed 1.94 billion bottles of wine in 2014, which was a 5.6% increase on the previous year, and has now entered a point where value for money is increasingly being sought.
As such, all projections seem to point towards the Italian wine market enjoying a massive period of expansion in the country, the likes of which could see demand for many varieties of wine skyrocket to hitherto unseen levels.
Italian Fashion
The Italian fashion industry is currently in a similar situation, particularly when it comes to the expansion of midrange brands in the country. Despite a slowdown in the Chinese economy, figures for the first five months of 2015 indicate that demand is higher than ever, with a 30.4% increase in fashion exports from Italy being recorded.
Chinese group IFF are predicting that the future looks particularly rosy for the Italian fashion industry, especially as brands beyond the heavy hitters begin to expand into the market and take advantage of increased levels of demand.
Linda Tong, chief executive officer of IFF, spoke recently about the need for expansion in the midrange area, stating that demand could potential double as more of the Chinese population reach a point where they are able to afford such brands. She commented: "We are looking for brands with innovative collections and styles. In the next 10 years, this band [the middle-class consumer] is set to surpass 300 million to 600 million consumers with the ability to buy high-quality fashion products at the right price."
The comments paint a rosy picture for the industry and suggest that Italian fashion is perhaps a step or two ahead of the wine industry. However, both are currently in the same position of having established a reputation as an importer of top-end products, without having taken proper advantage of the potential for expansion into the mid-range sector.
The Future
For all intents and purposes, it looks like the future for both industries is to begin appealing to the middleclass in China, rather than solely looking to sell to the more affluent buyers. This opens the door for many companies who may not have previously considered the market as a viable option to begin expansion operations. If successful, we may be entering a period where demand for Italian wine and fashion both reach a peak that has never been experienced before.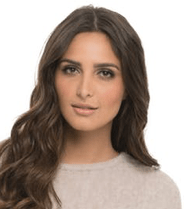 I'm a passionate about good wine and good cooking.
I like to keep me updated and share with my online friends my gastronomic knowledge.