The history of Italy has long been shaped by families that still exist today. Perhaps the best example within the wine industry is the Antinori family, whose history is indelibly linked with that of Italian politics and commerce, stretching all the way back to the 14th century.
However, they are naturally not the only family that has had an impact of the Italian wine industry, and the country in general, over the centuries that is still around to day. With that in mind, we are going to take a look at one of Italy's other leading winemaking families, Biondi Santi.
The History
The story of the Santi family begins in the mid-eigteenth century with Giorgio. A renowned scientist who dedicated himself to naturalistic subjects. His nephew Clemente wrote of his uncle that he journeyed to France after graduating with his degree in Medicine from Siena University, visiting both Montpellier and Paris, where he had the privilege of meeting fellow scientists. Upon returning to Tuscany he asked to enter into the service of the Sovereign of Baden, however, the Grand Duke Pietro Leopoldo noticed much more in young Giorgio and he was instead appointed to the post of Professor of Chemistry and History at Pisa University. However, it was not until Tuscany fell under French rule that he began publishing works related to the geological and biological aspects of the various areas that he visited. These works were so successful that they were translated into all of the main European languages of the era. His works were also useful to the winemakers of the day, who often used them to develop a greater understanding of the land they used to grow their vines.
However, it was his nephew Clemente who became more directly involved in the Italian wine industry. A pharmaceutical graduate from Pisa University, where his uncle has previously worked as director, Clemente owned vast estates in Pienza and Montalcino, which led him to dedicate much of his work to agriculture, particularly on a small farm called Greppo. It was here that eh began using his knowledge of chemistry and the scientific method to explore a number of enological techniques that made him the envy of his peers later on in life. His wines soon began to gain acclaim, with his Moscatello winning an award at the Universal Expo in Paris in 1867, which was an astonishing achievement given the French attitudes to wines produced outside of the country at the time, while his Brunello also gained recognition shortly before he passed.
The story of the company might have ended there, were it not for the passion for viticulture that developed in one of Clemente's later family members. His daughter, Caterina, had showed precious little interest in continuing the fine work that he father had started, instead choosing to marry Jacopo Biondi, a doctor based in Florence. However, when the couple had a child, named Ferruccio, the passion for vines and wine that had burned within Clemente's heart was reignited and the family soon started making a name for itself through the production of great vintages.
Ferruccio Biondi Santi, from whom the name of the current company is taken, set very strict standards for the production of quality wines. He ran the Greppos estates successfully, even during times of war, and developed the many techniques that his grandfather had started using back when his interest in wine had started.
However, his progress was not unmet by adversity. In the 19th century, phyloxera threatened to destroy much of the farming land in Europe and it unfortunately threatened to strike at the heart of Greppo. Faced with a threat to his livelihood and first love, Ferruccio began looking to new horizons, instead of trying to preserve the old vineyards. He turned his focus to Sangiovese, one of the hardiest of his grapes, and made the decision to produce wines in limited quantities, using only the best grapes on the vineyard
His methods led to him gaining acclaim in 1932, when he was named as the inventor of Brunello by an Interministerial Committee that had been studying the Chianti region. All of this came about because of his decision to counter the threat of phyloxera by selecting only limited quantities of his grapes. Finally, he replanted his vineyards once the threat had passed, making use of vine cuttings from the older plants in Greppo so that the farm could continue producing the quality that it had become known for, especially in regards to Sangiovese.
It was left to Ferruccio's son, Tencredi, to continue his father's good works upon his passing. He learned all of the secrets of the estate from his father and even went to study oenology, before he ran Greppo alone following his father's passing. His work allowed Brunello, with which his father was credited with inventing, to an even higher level of prestige, becoming the ambassador for Montalcino and its wines in the process. He soon became a font of knowledge that many other winemakers in the area turned to.
Today, the company is managed by Franco Biondi Santi, who has increased the cultivation of Brunello enormously in a short period of time, with the company now owning 25 hectares of land, as compared to the 4 they owned at the time of his father's passing. He continues the tradition of quality and dedication that his predecessors brought to viticulture and hopes to continue expanding the profile of Brunello.
While we have waxed lyrical about Brunello in this piece, it is the Biondi Santi Rosato di Toscana 2012 that we aim to showcase, in an effort to show that there is much more to Biondi Santi than one drink.
This stunning still Rosé is a gorgeously refreshing drink that is ideal for the summer months. It is also subject to many food pairings, being just as comfortable with pasta and light cheeses as it is with fish and some types of red meat. As such, it is a beautiful wine to have in the cellar for any occasion.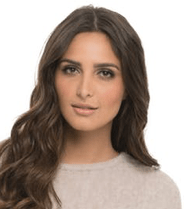 I'm a passionate about good wine and good cooking.
I like to keep me updated and share with my online friends my gastronomic knowledge.