When you think of the great Italian wine regions, Sardinia rarely manages to get a look in.
The island, which lags behind Sicily in terms of size, has never had the most stellar reputation when it comes to agriculture or wine.
That means it's always been in the shadow of regions like Piedmont and even Sicily, which has experienced its own issues in regards to the perceived quality of its wines.
We're not exactly making the region sound appealing here, are we?
Well, more fool us because Sardinia has produced one of the most interesting Italian red wines that we've had the chance to experience in recent years.
That wine comes from the interestingly-named Su'Entu Cantine.
In this article, we're going to take a look at the cantine's story and what led it to be a part of what may be a Sardinian wine industry recovery.
And of course, we'll wrap up by telling you everything that you need to know about the Su'Entu Cannonau di Sardegna 2017.
The History
It all started with a dream.
Salvatore Pilloni spent so many years admiring the rolling hills of Sardinia. He envisioned sweeping vineyards covering those hills and he believed that they were perfect for showing what Sardinia has to offer when it comes to Italian wine.
Upon those hills, he saw centuries of tradition and history that seemed to be lost to the people who have never respected Sardinia's wine industry.
His dream was to change all of that.
Ignited within him was a burning passion to create the greatest wine producer that the little island has ever known.
It's debateable whether he has achieved that goal or not. But what isn't debateable is that Su'Entu Cantine is certainly in the running.
After purchasing his estate, Salvatore set about blending the history that he saw in the hills with innovative winemaking techniques that he believed would take Sardinia's wines out of the dark ages.
A deep determination has always been the hallmark of his work. And with his family, he slowly worked on transforming his land into something that he and his family could be proud of.
Passion is the keyword when talking about Salvatore. In the hands of a lesser man, the Su'Entu Cantine might have been relegated to the league of also-rans that have emerged from Sardinia in recent years.
Instead, it now stands at the head of the table when it comes to Sardinian winemakers.
Each bottle of wine that the company sells is a physical representation of the dream that inspired Salvatore. You can practically feel the passion that he brings to his wines. There's a certain heart to a Su'Entu that you're unlikely to find in many others.
That's Salvatore speaking to you through the bottle.
Perhaps you're wondering why he chose the name Su'Entu?
The name literally means "the wind" and it is a signifier of the change that he has brought to the Sardinian wine industry. Salvatore hopes that his wine will change the perception of an entire region. And to do that, he must be the main who creates the wind of change that will inspire other producers to follow his lead.
The name means so much to him that every single bottle that his winery produces carries the Su'Entu label. This is to emphasise the close bond between the land and the wine, as well as to show that every grape used to create the company's wines comes from the Su'Entu vineyards.
Salvatore is not interested in making use of other producers' grapes to supplement his wines. He wants every bottle that he produces to be as true a representation of his land as possible.
But at its heart, Su'Entu Cantine has a single and simple goal:
Produce high-quality wines that delight the palate and warm the hearts of all who have the opportunity to taste them.
And like so many producers who came before him, Salvatore has made his wine company a family affair. It is with his family that he has tended his land and produced the grapes that go into his wines. And it is with his family that he will continue to develop the estate so that it can grow in stature, both domestically and internationally.
Today, two generations of the Pilloni family tend the land. Together, they share a passion for Sardinian winemaking that few can match.
And we believe that the wine we're going to review now is the culmination of all of their hard work…
Su'Entu Cannonau di Sardegna 2017
One of the first things you'll notice about this wine is that the Su'Entu name takes centre stage on the label. The stylish black and red design almost masks the Cannonau di Sardegna Rosso DOC as the name of the estate dominates the label.
This is in keeping with Salvatore's desire to showcase the bond between his wines and the land that he pours his heart and soul into.
Upon pouring, you will see that the wine has a ruby red colouring with just the occasional flash of orange darting in and out of view. This suggests that the wine has been matured expertly, though these is still room to age the bottle by up to 15 years.
To the nose, the wine combines floral fragrances with red fruits. This is a juicy wine, which the bouquet will leave you in little doubt of. While perhaps not as complex as other examples of Italian red wine, there's a certain power here that becomes apparent as soon as you take the first sip.
The soft tannins mask the intense and fruity flavours that this wine has to offer. It invites you in for more and almost sneaks up on you with its fresh aftertaste.
The xtraWine team was certainly impressed and they happily gave the wine a rating of 89/100.
That may not seem too high at first. However, that's before you notice that the wine costs less than €12.
This is the perfect combination of value and quality, which makes the Su'Entu Cannonau di Sardegna 2017 a worthy addition to any wine rack.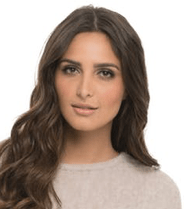 I'm a passionate about good wine and good cooking.
I like to keep me updated and share with my online friends my gastronomic knowledge.