We're finally in September and the dying embers of summer have started to give way to the colder climate of autumn.
If you're especially lucky, you may still have a few more warm nights to enjoy before autumn fully takes hold. And we can think of no better way to enjoy those last nights than by relaxing in the garden with a refreshing Italian white wine in your hand.
Of course, that brings us to the question of which wine you should choose.
And anybody with even a passing familiarity with the Italian wine industry will know that there are literally thousands of choices out there. No matter what your preference is, you're sure to find an Italian white wine to suit them.
But harping on about the variety in the Italian wine industry isn't the purpose of this article.
Instead, we intend to take a closer look at a white wine that we feel is good enough for anybody's collection.
It comes from the Barone Ricasoli estate, which may be a name that's familiar to many of the people reading this.
The wine offers an amazing blend of quality and value. But before we talk about it, let's find out a little bit more about Barone Ricasoli and what they bring to the Italian wine industry.
The History
We often talk about the Antinori family having centuries of history and tradition to lean on.
The Ricasoli family may have even more.
Where the Antinori's started to produce wine in 1385, the Ricasoli family claims to have been in the business since the mid-12thcentury. 1141 is the year that adorns their bottles and they can lay claim to being one of the original Chianti producers. The family literally shaped Chianti production and has played as significant a role in the development of the wine as their more famous contemporaries.
We know how far the family's history dates back thanks to written testimony from 1141 that they owned Brolio Castle. To this day, that is still the site of their vineyards and it's even possible that they owned the property and produced wine on it before the date they mention on their bottles.
Much like the Antinori's the Ricasoli family was involved in the feudal era of the Tuscany region. They spent much of their time defending their lands, which meant they could only dedicate small amounts of their time to their winemaking venture.
It wasn't until 1584 that things settled down enough for the family to finally focus its full efforts on winemaking. It was in this year that they made a commitment to improving their vineyards and focusing on agriculture.
Finally, they were going to realise the potential that their land had always held.
As they moved into the 1600s, the family focused on exporting its wine to new territories. Documents from that era show that they sent their first exports to England and Amsterdam. Even during these early times, the family understood the importance of the international market.
And it's that dedication to spreading the word far and wide that has allowed the company to thrive for as long as it has. Its wines are now sold all over the world, with the company being one of the first to break into the growing Saudi and Chinese markets.
But perhaps its biggest contribution has absolutely nothing to do with the wine that we're going to take a look at in a little while.
In 1872, the family's patriarch of the time made a contribution to the Italian wine industry that has literally shaped production in the years that have followed.
That's because it was Bettino who created the formula for Chianti Classico that we still use to this day.
Yes, if you want to know where one of Italy's most famous wines originates, you need look no further than Barone Ricasoli!
Today, the company has expanded to incorporate far more wines than the Chianti on which it built its reputation. Under the management of Francesco Ricasoli, the estate maintains over 240 hectares of vineyards. This allows it to produce an enormous variety of wines, with Chianti being just one of many.
Under Francesco's guidance, the winery keeps going from strength to strength.
In particular, it is his dedication to sustainable agriculture that lends the company's current batch of wines their unique flavour. He has a passion for both his land and the specific grapes used in the production of the company's wines. And he's made it his goal to leave his land in a much better condition than it was in when he came into power. That way, the next generation of Ricasoli owners will be able to create even more amazing vintages than even he is capable of.
Part of his work has also included the complete mapping and renovation of the company's vineyards, which will also help in the drive towards sustainability for years to come.
Now, after all of this talk about Chianti, you'd likely expect us to take a look at one of the company's famous red wines.
But remember what we said at the top of the article. Instead of going down the route you'd expect, we're going to look at one of Barone Ricasoli's Italian white wines…
Barone Ricasoli Torricella 2017
An IGT, the Barone Ricasoli Torricella 2017 showcases the innovative mindset that Francesco brings to his work. It combines Sauvignon Blanc and Chardonnay grapes to amazing effect, thus creating a wine that is as refreshing as it is succulent.
Notes of peach and vanilla dominate the bouquet, though there are other fruity undertones to pick out for those who explore a little further. The slight spiciness that's present in the aroma will tell you that there's a little more complexity to discover upon tasting the wine.
Fresh is the word we'd use to describe how this wine tastes. That's why we consider it a perfect summer drink. The hints of spiciness encourage a curiosity that will keep you drinking long after the initial taste no longer surprises you.
The xtraWine team gives this wine an 88/100 rating, with many other publications considering it a great or excellent wine also.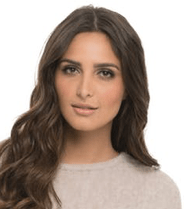 I'm a passionate about good wine and good cooking.
I like to keep me updated and share with my online friends my gastronomic knowledge.