The Guardian once called Nero d'Avola "Sicily's answer to Malbec".
It's a pretty grand claim. After all, Malbec is one of the most famous wine grapes around. It sells millions of bottles every single year and is beloved by people all over the world. To call another grape the Sicilian, or even Italian, equivalent is a pretty big statement.
And yet, it's one that holds at least a grain of truth.
Nero d'Avola is one of the most historically important grapes in the Italian wine industry. It has been used to make an array of spectacular wines. And when it comes to the flavour profile, there are few red grape varieties that stand up to what Nero d'Avola has to offer.
So, we thought what better way to learn more about this grape than to write an article about it?
Here, we're going to dig into what makes Nero d'Avola so special. We'll touch on the grape's history before focusing on what you can expect to experience when you drink a wine containing that grape.
The History of the Grape
While Nero d'Avola is one of the older Italian red wine grapes, its exact roots are somewhat obscured. We don't know a huge amount about exactly when it came to prominence. But what we do know is that at some point a few hundred years ago, the "Black Grape of Avola" began being used in wines.
It appears that a select number of Sicilian producers identified the grape and started to explore ways to make it into wine. Specifically, those producers hailed from the town of Avola, which gives Nero d'Avola its name. For many years afterwards, the grape was confined to this small town. It began building a reputation for its obvious qualities. However, other Italian producers didn't have access to it for a long time.
That began to change, especially in the 20th century when Italian wine grapes became more accessible.
Unfortunately, much like many other Sicilian grapes of the era, Nero d'Avola went through something of a bad patch. When Italian wines began focusing more on quantity than quality, everything that made this grape special seemed to go out of the window. For several decades, the grape was lost among the cavalcade of other Sicilian grapes, which were all used to make standard table wines rather than being allowed to express their individual qualities.
Then, the revival happened.
In the late 1990s, a small collection of producers decided that enough was enough. Nero d'Avolawas too good a grape to get lost in the shuffle. They would start producing single-variety wines using the grape alone to showcase its many amazing qualities.
The quality shot up.
Nero d'Avola began to reclaim its reputation as a truly great Italian wine grape. Today, it's still very accessible, with many superb bottles made using the grape retailing for around the €20 mark. And the grape now receives the respect that it has always deserved, leading to many publications praising it as the "Malbec of Italy".
What To Expect When You Drink This Wine
So, what are you in for when you crack open a bottle of Nero d'Avola to enjoy at home?
Fruitiness is the first thing to expect. This grape has a reputation for having a bold and dense array of fruit flavours, meaning your palate will be awash in juices. Common notes include prune and black cherry, which are emphasised with every sip.
The wine is also very tannic. While being a step below the most complex Italian wines, such as Barolo, in this region, Nero d'Avola has a tannic profile that certainly makes its mark. This is a wine to be experienced because of the surprising complexity that it has to offer.
It's also an extremely full-bodied wine, which puts it in good company with the likes of Syrah and Pinotage. Couple that with a fairly high alcohol content of 13.5% to 14.5% and you have a strong wine that has the ability to knock your socks off while still being enjoyable.
Then, there is the acidity.
It's here where we see the variations between production methods come to the fore. Some Nero d'Avola wines generally have fairly high acidity, which makes them surprisingly refreshing. However, there are some that lean towards a smoother profile, meaning you can adjust your tasting experience to suit your needs. The good thing is that very few Nero d'Avola cross so far into the high acidity spectrum that they begin to feel spicy, which again means that this is an accessible wine no matter who you buy it from.
How To Serve And Store Nero d'Avola
As a red wine variety, Nero d'Avola is a grape that can be aged to expand on its qualities. Generally speaking, the wine can be aged for up to 10 years before it starts to lose what makes it so special.
When storing the wine, aim to keep it somewhere cool, dry, and dark. When serving, pour the wine into an oversized glass that gives plenty of room for swirling. This will allow you to mellow out some of the harsher tannins. Aim for a serving temperature of between 16 and 20 degrees Celsius.
Food Pairings
The wine really comes into its own when it is paired with foods that match its richness and interesting flavour profile. Juicy red meats, such as steaks and burgers, pair especially well with the wine. So too do stews and oxtail soup. Gamey meat is especially preferred because it brings out the fruitier notes of the Nero d'Avola.
But what if you don't want to go down the meat route?
If that's the case, flavour-rich mushrooms, like shitakes, really help to bring out the wine's best qualities.
The Final Word
Like many Sicilian grapes, Nero d'Avola hasn't had an easy time of it. For a long period, the grape was neglected as producers focused more on volume than quality. But as producers have started to focus specifically on the grape, the qualities of the wines it producers have increased tenfold. If you've never tried Nero d'Avola, we fully recommend that you search through the Xtrawine collection to find a bottle to try today.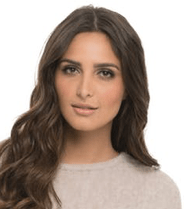 I'm a passionate about good wine and good cooking.
I like to keep me updated and share with my online friends my gastronomic knowledge.