xtraWine continues its series "52 Wines for 52 Weeks" with the Langhe Nascetta Bio 2021 by Casa E. di Mirafiore.
Casa E. di Mirafiore and the Langhe Nascetta 2021 Biologico represent the first white wine from this historic Piedmontese brand, founded in 1878. This wine was created to revalue an ancient autochthonous grape variety and preserve the biodiversity of the territory.
Casa E. di Mirafiore is a renowned winery located in the heart of Piedmont, boasting over 140 years of expertise that have shaped the history of the great Piedmontese red wines. Established in 1878 by Emanuele Alberto Guerrieri, Count of Mirafiore and son of Italy's first king, the winery carries a rich winemaking tradition. Today, it replicates this heritage in the production of white wines as well.
Count of Mirafiore, a noble figure of an entrepreneurial farmer, inherited his father's passion for wine but approached the world of winemaking with a modern perspective. He also dedicated significant efforts to the community by establishing a village for his employees. Under his guidance, the production adopted innovative criteria, with a constant focus on producing high-quality wines, particularly the renowned Barolo, which gained worldwide acclaim. However, after the founder's death due to a series of unfortunate events, the brand experienced a period of decline and ceased production for over 70 years.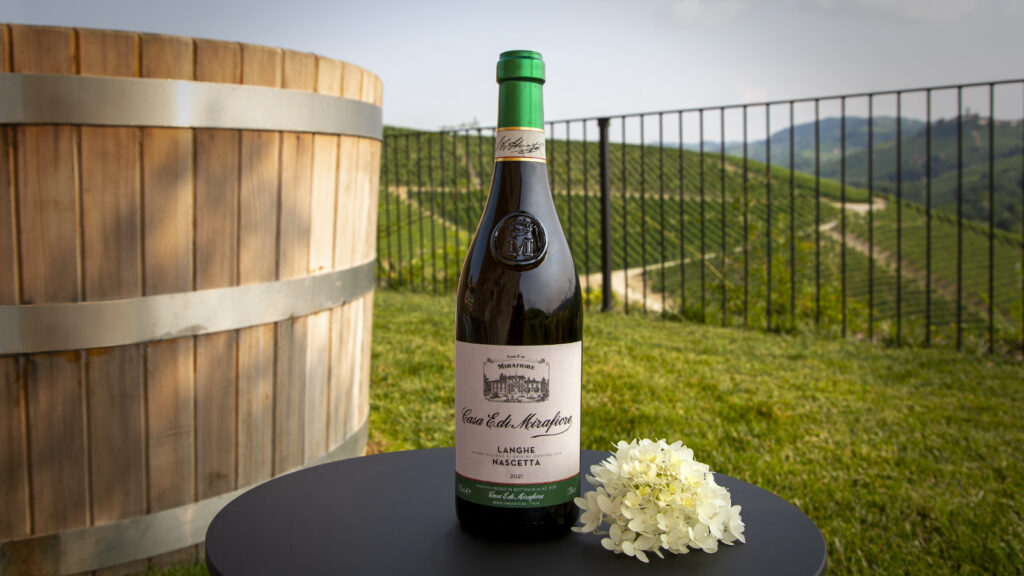 The New Casa E. di Mirafiore
Finally, in 2008, Casa E. di Mirafiore was revitalized as a full-fledged winery, resuming the production of its Barolo Crus and striving to showcase the historical significance of the brand. Over the years, the company has expanded its production by introducing new wines, such as the 100% Pinot Nero Alta Langa in 2021, followed by the winery's first white wine: the Langhe Nascetta, which is also produced organically.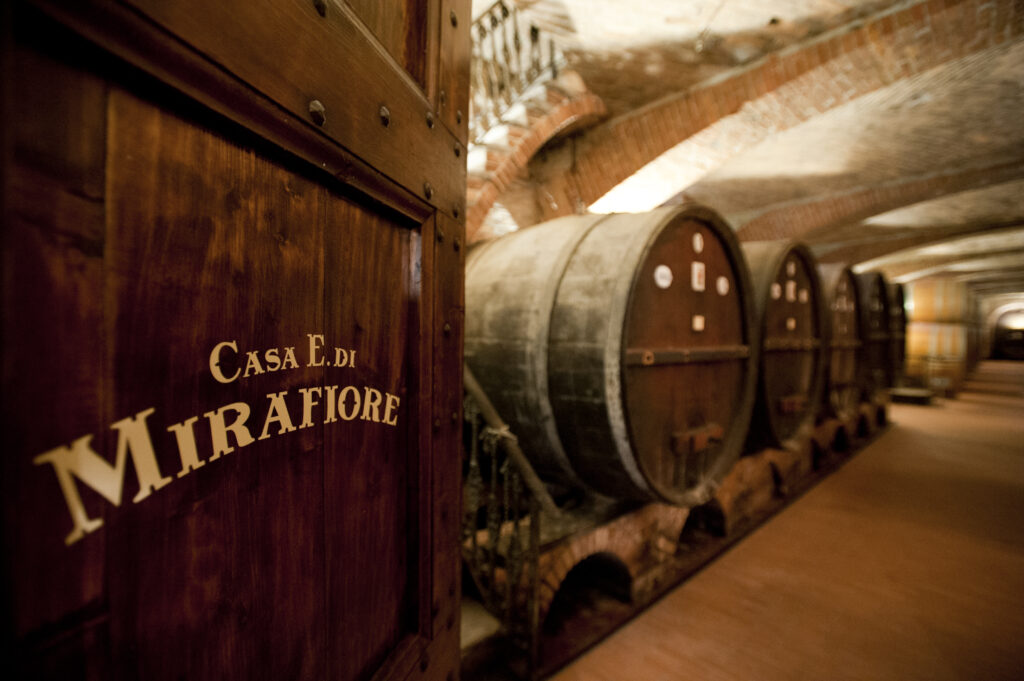 Commitment to Sustainability
Casa E. di Mirafiore is committed to cultivating its vineyards in harmony with the environment and biodiversity. In 2018, the company obtained the Organic Farm certification, and in 2022, it published its first Sustainability Report, receiving certifications such as Sustainable Winery from Equalitas, Vegan Product, and Historical Brand.
Terroir and Viticulture
Casa E. di Mirafiore's vineyards are located in the Langhe hills, recognized as a UNESCO World Heritage site. The vineyards spread across clay-rich soils enriched with calcareous marls, imparting structure, acidity, complexity, and minerality to the wines. The area is divided into two subzones: the Tortonian area, characterized by more recent soils with a higher sand content, and the Elvezian area, with older and more structured soils.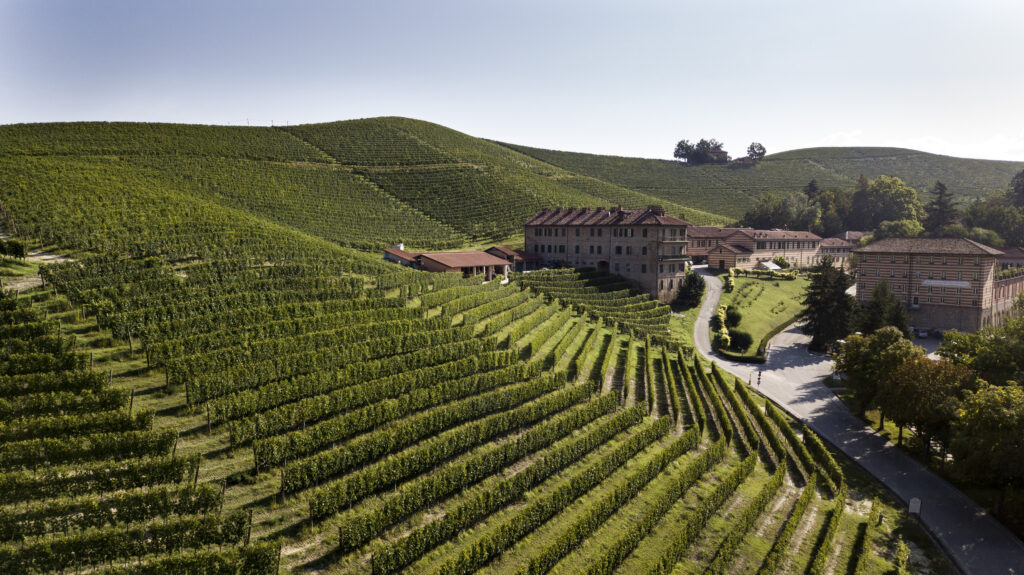 Casa E. di Mirafiore's Langhe Nascetta: a Fresh, Mineral, and Organic Wine
In Serralunga d'Alba, where Casa E. di Mirafiore's remarkable Barolos are born, Nascetta vineyards thrive, cultivated with the utmost respect for traditional winemaking techniques and the land itself. Nascetta is indeed one of the oldest white grape varieties in Piedmontese tradition, which the winery has resumed cultivating, thereby preserving the biodiversity of Piedmont. The result is grapes rich in aromas and nuances, capable of expressing the full flavors of the terroir, imparting structure, acidity, complexity, and minerality to the wine.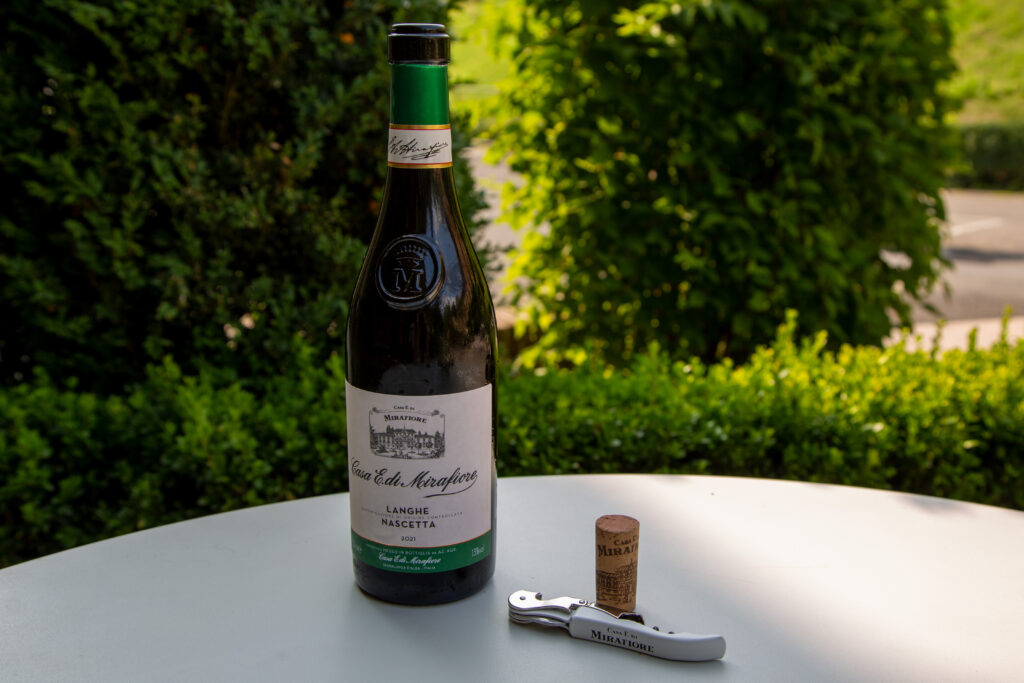 Casa E. di Mirafiore's Langhe Nascetta, with its characteristic straw-yellow color and greenish shades, surprises with an intense bouquet of white fruit and apricot, accompanied by delicate herbal notes. On the palate, it is enveloping, with a refreshing touch that provides a pleasantly persistent and excellent sapidity. Whether enjoyed as an aperitif or paired with appetizers and first courses, Langhe Nascetta proves to be an ideal companion. Thanks to its pronounced salinity and acidity, it pairs perfectly with vegetables, fresh cheeses, raw fish, shellfish, and white meats. The ideal wine for your summer!
If you wish to experience Casa E. di Mirafiore's Langhe Nascetta, visit xtraWine to purchase it and enjoy an unforgettable tasting experience. With its excellent selection of wines, xtraWine offers the convenience of online shopping and the assurance of receiving quality products delivered directly to your doorstep.
Whether you are planning an elegant dinner or simply seeking a moment of relaxation, Casa E. di Mirafiore's Langhe Nascetta will always be the perfect choice.
Discover the best wines from Casa E. di Mirafiore on xtraWine!