You want to buy a bottle of wine.
Years ago, you only really had one choice. You'd have to travel to the shops, browse around, and buy a bottle. But today, you have an entire world available to you at your fingertips. With the advent of online shopping, you're able to buy practically any Italian wine you could ever want from the comfort of your own home.
And yet, millions of people still buy their wines from the supermarket.
So, we got to thinking about which option is better when you're buying Italian wine? The supermarket or the web?
We have pros and cons for each that we're going to run through in this article.
Buying Italian Wine From the Supermarket – The Pros
The most obvious pro of buying Italian wine from a supermarket is that you get to hold the product in your hands before you spend any money on it. That means you have the chance to confirm that you're getting what you expected to buy and you don't have to worry about anybody tampering with it or something going wrong during delivery.
Beyond this, buying from the supermarket does offer a level of convenience. Yes, you have to travel to go to the shop. However, when buying your wine, you also have the opportunity to buy other items. That's something that you won't receive from a wine store online. You can't head to Xtrawine, for example, and get the weekly groceries alongside your choice of wine.
Finally, there's a higher level of immediacy to buying from a supermarket. You get to take home whatever you buy on the day that you bought it, which isn't possible when you're shopping from the web.
Buying Italian Wine From the Supermarket – The Cons
The most immediate downside of heading to the supermarket is the one that we've had to deal with throughout 2020 – the coronavirus pandemic. Heading to a shop means you're putting yourself at risk of catching the virus. You'll likely end up handling items that other people have touched and it's not always possible to maintain social distancing. It only takes one unwary, or uncaring, shopped to break the rules to cause an issue.
But what about the disadvantages during normal times?
Choice is one of the big issues that you'll face when buying from a supermarket. A shop can only offer a limited number of wines because it has limited shelf space. Generally speaking, this means the supermarket will focus solely on the big sellers, which means you're not able to get more niche wines. That's why you'll usually see the same varieties, albeit from different producers, in almost any supermarket.
There's also the cost issue to consider. Typically, a supermarket will only stick wines at the lower end of the price scale. Again, this isn't a problem if you're just looking to grab a bottle for dinner. But if you're looking to buy a bottle of wine as a present, shopping at the lower end of the price scale may not be what you want.
Finally, there's the convenience issue. While some aspects of shopping at a supermarket are more convenient, such as being able to get the product home on the same day as you bought it, you still have to make a conscious effort to go to the shop. That means setting time aside, travelling, and dealing with crowds of people just to get your hands on a bottle.
Buying Italian Wine Online – The Pros
The sheer amount of variety available to you on the web is the biggest pro of buying Italian wine online. Just take the Xtrawine collection as an example. We have thousands of wines available in our catalogue, each of which has its own unique qualities. We're able to offer Italian wines from producers of all sizes, which means we can provider exposure for lesser-known and more local producers that supermarkets simply can't afford to offer. When shopping online, you're not limited to a couple of dozen bottles.
You can find exactly what you want.
You also mustn't underestimate the value of having so much information at your fingertips before you purchase. In the supermarket, you can't only really see the information on the label. Sure, you can pull your phone out and do some research. But that takes time and it means you're in the way of other shoppers. But when you buy online, extra information about the wine is only a click or two away. You can learn all about the producer and find out about the wine's quality from the comfort of your own home.
And that comfort is another big plus for shopping online. You don't have to make any effort at all to buy wine online. You could be laying in bed with your pyjamas on having just woken up and you can still grab a bottle of wine in a couple of minutes.
Buying Italian Wine Online – The Cons
No method of buying goods is perfect.
When it comes to shopping online, immediacy is the big sacrifice. You will have to wait for at least a day before the item you've bought finds its way to your doorstep. That means you can't use the web if you're just looking for a bottle of wine to enjoy with dinner tonight.
One other potential issue, that thankfully isn't as much of a problem today, is the possibility of getting scammed. Search engines are usually pretty good at rooting out scammers so that they don't appear in search results. And a minute or two of research on your part should help you to see if a website's legitimate.
Still, the possibilities there, especially when you're shopping at the really high-end of the wine spectrum.
So…Which is Better
We have to go with shopping online because there's no other way to access thousands of Italian wines from the comfort of your own home. The loss of immediacy is more than made up for by the fact that you don't face the limitations that a supermarket places on you.
That means buying online means you're always going to get your hands on what you want. You can't say the same about buying Italian wine in a supermarket.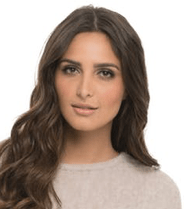 I'm a passionate about good wine and good cooking.
I like to keep me updated and share with my online friends my gastronomic knowledge.