While the United States has a strong wine industry, the drink has always come second favourite among young drinkers, especially when compared to the likes of beer and spirits. Until recently, American wine drinkers tended to fall within the 30+ age range, and sales of Italian wines in the country reflected that fact.
However, the tide is turning in the United States, and the world at large. Today, more young people than ever are turning to wine as their tipple of choice, with many going so far as to replace beer and spirits with wine.
Of course, wine is an alcoholic drink, and with that comes some risk when it is consumed inappropriately. Furthermore, the high alcohol content of wine compared to beer, coupled by the fact that you tend to drink more of it than the average measure of spirits, means it's easier than you might expect to overindulge.
Here at Xtrawine, we always promote responsible wine drinking. We believe that the best Italian wines can be enjoyed most when you take your time with them, and combine them with foods that accentuate their best qualities.
With that notion in mind, we've come up with a few tips for the latest generation of wine lovers on how to best enjoy their preferred drink.
Always in Moderation
The first tip is also the most obvious – love your wine, but do so in moderation. Wine is not an alcoholic beverage that you should binge on. In fact, trying to drink an entire bottle in the space of an hour or two could leave you severely intoxicated, and may even lead to illness. That's not the ideal way to end any evening, no matter what you choose to drink.
A bottle of Italian wine may have an alcohol content ranging from 12%, right the way up to 17%. Pay attention to the number on the bottle and give it the proper respect. A litre of wine leaves you feeling drunk, so you can't truly appreciate the hard work that went into making the vintage.
The generally accepted idea is that you should drink one or two glasses per day. In fact, many doctors encourage this, particularly with red wine, as it has several benefits for your memory and heart. A little more every so often is certainly not a bad thing. After all, we've all gotten carried away with wine and friends at one point or another. However, you should spread your drinks out over the course of the night, and not overindulge on a regular basis.
Check the Calorie Count
Wine is one of the best types of alcohol to drink if you're trying to keep the weight off, but it is not devoid of calories. The average glass likely contains anywhere between 120 and 175 calories, depending on the wine that you drink.
This comes back to our moderation point from before. If you're conscious about you weight, whether you're trying to shed a few pounds or maintain your current weight, think twice before drinking that second or third glass of wine.
120 calories doesn't seem like too much, but drink three glasses and you're up to 360. Drinking alcohol also spurs on your appetite, which can lead to you eating more food than your body needs to stay healthy.
Again, we're not saying that you shouldn't enjoy your wine, by any means. Just be aware that even the lightest of wines does have a calorie count, no matter how small.
Appreciate the Wine
Most people gravitate towards wine because of the many unique flavours that a vintage can contain. Everything from the producer's techniques, through to the land that they grow the grapes on, can have an influence on the many flavours you'll find in a glass of wine.
However, many younger drinkers jump straight into the tasting without taking a moment to truly appreciate everything else that the wine has to offer.
We recommend that you start by reading the label. In some cases, you'll find some basic tasting notes right there, however, you may want to check online to find out what you should be looking for when you drink.
Also, take a moment to look at the wine once it's poured. Red wines should have a ruby colouring, with perhaps the occasional tinge of purple or something similar, when they've reached maturity. Whites tend to have a golden colouring, with the occasional splash of green or yellow.
Finally, engage the nose before you take a drink. One of the real joys of wine is that it can stimulate so many of your senses at once. Take in the smell of the bouquet and try to pick out some of the dominant notes before you take a sip. You'll find that drinking the wine becomes even more enjoyable when your nose is filled with its scent, plus there's a definite thrill from having a note that you found with your nose dance on your tongue later on.
Always Buy From a Reliable Source
Most people don't put too much thought into where they buy their wines, but you should. The Italian wine industry is subject to a lot of counterfeiting, as people try to piggyback on many producers' reputations for quality to earn more money from inferior wines. Furthermore, counterfeited wines don't undergo the rigorous checks of a real bottle of wine, and may even contain ingredients or chemicals that are harmful to your health.
Usually, this doesn't present too much of a problem if you buy your wine from a large and reputable store. However, it's a definite issue to consider when you're buying online, as many wine lovers do once they've developed a taste for the drink.
Make sure you research any websites that you buy from thoroughly before buying. Look for customer reviews, and check the accuracy of the information that the website provides. The internet offers convenience, but it doesn't have too many safeguards. Don't fall into the trap of buying from a disreputable source.
Of course, we're a little biased, but we can guarantee that you will always get an original and high-quality product if you order from Xtrawine.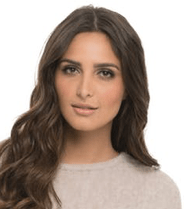 I'm a passionate about good wine and good cooking.
I like to keep me updated and share with my online friends my gastronomic knowledge.