With Christmas over almost as quickly as it began, the focus now is shifting onto the New Year. 2016 may not have been the best year in the world, but 2017 brings with it the promise of being able to start afresh and hopefully get it all right again over the next 365 days.
Of course we need to get New Year's Eve and all of the celebrations that go along with it out of the way before we can usher 2017 in, which means there is still plenty of time to get your friends and family together to indulge in a little more partying and, of course, a lot more wine.
So which wines should you have ready for your guests if you are going to be playing host to a New Year's party this year? Xtrawine has you covered with this list of great wines that should be stocking your cabinet for the end of 2016.
That old favourite is always a great wine to break out for the New Year. It is not Italian, of course, but that doesn't change the fact that there really is no better wine for such a grand celebration.
Any good bottle will more than do the trick. The best advice is to drink other wines during the party itself but to save the Champagne for the tolling of the bells and the arrival of the New Year. As the countdown begins, get ready to uncork. As the clock strikes midnight, greet the New Year with the popping of Champagne corks and really get the party started.
While Champagne is the show closer, you are going to need a great sparkling wine that goes down easily and still has a great taste. After all, if you are putting a buffet on during your party it is a good idea to have something light and refreshing to make sure everybody gets to midnight without succumbing to a food and wine coma!
That's where Prosecco really gets to shine. There's a reason this wine is so popular all over the world and you should certainly have a bottle or three on hand ready for your New Year's party. You can even get a little popping of corks done early too. Maybe even open up a bottle of Prosecco at the beginning of the evening, rounding everything off with the Champagne at the end.
Of course, sparkling wines aren't always going to be to everybody's tastes, so it is a good idea to have a couple of other wines in reserve for the big day. A quality Chardonnay is always helpful to have on hand, because it offers the same refreshing feeling and fruity taste as a sparkling wine, only without all of the bubbles.
It's also one of the most widely available wines in the entire world, so you aren't going to have to search far and wide to get your hands on a couple of decent bottles. This is ideal for late shoppers who may not have time to scour the shops and the web in search of a bottle of wine or two for the celebration. A Ferrari Perlé Metodo Classico is an excellent choice if you want to make sure you get good quality for the money that you spend.
We already know what you're thinking. If you are going for a traditional New Year's party, Chianti is probably one of the last wines that you want to be serving up. It's a complex drink that is best consumed alongside a good, rich meal that features red meats.
And that's exactly why you should consider buying a bottle for New Year's Eve if partying is no longer your thing. Perhaps you might want to ring in the New Year with a nice meal with your family and friends, where you can exchange stories about the year gone by around the table while enjoying amazing food? It is in this situation that Chianti can come to the fore and it's why you should consider it as a great wine for the New Year if you want to go for a less traditional celebration.
The Final Word
While these are all great selections of wines for the New Year's celebrations, at the end of the day the best wines that you are going to be able to pick are the ones that your friends, family and you enjoy the most.
After all, New Year's is a time to bring everybody together to celebrate the fact that everything is starting anew again. Perhaps this may be reason enough for you to buy a brand new vintage that you have never sampled before, symbolizing the move over to a fresh start. Or maybe it's a good reason to purchase some of your favourite wines of 2016 all over again so you can relive the memories of them with those who are nearest and dearest to you.
Whatever the case may be, there are still plenty of wines for the celebration on Xtrawine and our team is more than happy to help you make a choice that will ensure your New Year's celebrations really go off with a bang.
We truly hope that you had an amazing Christmas and we look forward to seeing what 2017 has to offer.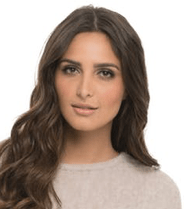 I'm a passionate about good wine and good cooking.
I like to keep me updated and share with my online friends my gastronomic knowledge.