We've spoken at length in the past about how emerging markets are going to have a huge effect on the Italian wine industry over the course of the next decade or so. The industry is already making inroads into several Asian markets. China is perhaps the most prominent of the lot, thanks in large part to its large and increasingly affluent population. The positive associations with the colour red have also allowed this type of wine to gain a foothold in China.
India is another market that's ripe for expansion from the Italian wine industry. Though perhaps not as affluent as China, the Indian population certainly rivals China in terms of sheer numbers. Moreover, the increasing importance of the technological sector, and the enormous number of Indian people who work in that sector, seems to have set India up as a potential superpower of the future.
Both of these are huge Asian markets that the industry has only started to explore in recent years. In fact, the Italians were a little bit behind the curve when it comes to expanding in these markets. As a result, the French wine industry has more of a presence in these markets than the Italian wine industry.
But there's another Asian market that's emerging as a major growth point for the industry. Though it does not share the population size of China, South Korea has experienced a growing demand for wine products over the last few years.
An Affluent Population
South Korea is another country that's enjoy a boom in affluence due to the increasingly technological society that we live in. Samsung, which is one of the world's largest electronics manufacturers, originates from South Korea. The country is also a world leader in robotics and several other technological sectors.
All of this combines to create a population that's increasingly affluent. And that affluences appears to be overcoming the cultural barriers that may have prevented the expansion of the wine industry into the country in the past.
Of course, there are also technological tools to thank for the expansion of the Italian wine industry into South Korea. The internet is chief among them, of course. A resident of South Korea could visit the Xtrawine website today and place an order for a bottle of wine directly from Italy. That's not something that would have been possible a couple of decades ago. The tiny niche of people in the country who drank wine would have to hope that there was a local store nearby. Otherwise, they'd have to go through complex ordering processes that might see them waiting for months for a bottle of wine.
All of that's changed in the modern age. The internet has brought with it an age of convenience. But it's also made information and products more accessible than ever before. Somebody can be anywhere in the world and still be able to order a bottle of Italian wine from the comfort of their own home. The effects of this cannot be understated.
Now, consider the fact that South Korea has some of the broadest access to the fastest internet connections in the world. It's perhaps no coincidence that a rise in interest for Italian wines in the country has coincided with the population becoming more affluent and technologically adept.
Ripe for Expansion
So, the presence and purchase of imported wines has increased in South Korea over the last decade or so.
But what does that really mean in terms of pure numbers? Has the country become a major player in terms of overall wine consumption? Is it even close to hitting the numbers of France, Spain, Italy, the USA, and many other wine-loving countries?
The simple answer is "no".
And it's a no by a long margin. In 2016, wine producers exported 3.4 million cases of wine into South Korea. That may seem like a lot, as any number with the million suffix attached to it will.
But when you break that number done and look at how many people live in South Korea, you see a different picture emerging. This 3.4 million crates only means 0.8 litres of wine is consumed per year per person. That's a staggeringly small amount, especially to those who can easily polish off a bottle of wine during the course of an evening.
Yet that 3.4 million crates still represents a growth in demand that didn't exist before. More importantly, it shows that the market is by no means saturated by wine products. A bottle of wine per year may seem like very little to most of the people reading this article. But in a country where wine is not a cultural phenomenon, it represents a great deal of progress for the industry.
It shows that there's interest in the product. And if there's some interest now, there's no reason why the Italian wine industry can't build on this to generate even more interest for the future.
Where to Go From Here?
Unlike with India and China, Italy has jumped on the South Korea bandwagon at an early stage. While the country isn't the top exporter of wines to the country – that honour lies with France – it is in the top three. Italian wine producers are working hard to develop an early foothold in a country that's slowly embracing wine.
What does that mean for the future?
It all depends on where the South Korean demand goes from here. That 3.4 million crates mentioned earlier may end up representing the entirety of the country's demand for wine. That would be a shame, given its population. But it's a possibility that the industry must consider.
However, it does seem unlikely that this will happen. Instead, it's likely that the wine industry will become more influential in the country over the next few years. As this happens, demand will increase.
The Italian wine industry has placed itself in a good position to take advantage of this demand. But time will tell if its efforts lead to it becoming the leading wine producer for the South Korean market.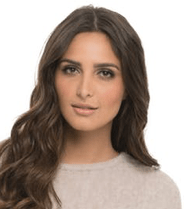 I'm a passionate about good wine and good cooking.
I like to keep me updated and share with my online friends my gastronomic knowledge.