Many of us dye our hair. After all, we all want to be able to change something about our physical appearances, and the amount of hair products on the market make it all too easy to change the colour of our hair.
But, a lot of dyes contains man-made chemicals that some feel can cause damage to our hair. The most obvious of these is peroxide, which is why you will see so few hair products containing this once popular dye.
Beyond the damage that chemicals can cause, a lot of people don't like chemicals in their dyes because they prefer to live organically. This means they only use or consume completely natural products.
Whatever the case may be, this desire to avoid chemicals doesn't leave you with a whole lot of options when you're looking for a new hair dye in a store. In fact, it's entirely possible to enter a store, only to leave empty-handed because none of the dyes meets you needs. Yes, there are some niche manufacturers who create all-natural dyes. But, you will usually find yourself paying a lot more than you may want to just for the ability to dye your hair a different colour.
So, what if we told you that there is a way to create an all-natural hair dye at home? Would you believe us if we told you one of the key ingredients is red wine? Read on to find out more.
What You Need
Let's get the obvious out of the way first. You should only dye your hair using this red wine dye recipe if you're intending to become a red head. You're going to have to look elsewhere if you want any other colours.
But, those budding redheads among you will be delighted to hear that you don't need very many ingredients to create an all-natural hair dye using red wine. In fact, all you need are the following:
100ml of boiling water, mixed with another 100ml of red wine.
Six tablespoons of Henna powder.
A half teaspoon of cider vinegar.
A tablespoon of ground coffee beans
A couple of tablespoons of olive oil, though you may need a touch more if you have really dry hair.
You'll also need the right equipment. Happily, you should be able to find most of the following in the average house:
A large bowl, which you will use for mixing the ingredients.
Some hair clips.
Some old towels. A lot of people who dye their hair regularly probably already have some towels lying around.
Some newspaper, or something similar.
Protective plastic gloves.
A plastic hat or some wrap that you can use on your head.
The Steps
Have you got everything ready? Good! You've taken the first step towards creating your very own natural hair dye using red wine. Of course, you need to know the steps you have to take to not only create the dye, but also to apply it so that it has the best possible effect.
Step 1
Mix all of your dry ingredients in with your boiling water and red wine mixture. That means the coffee beans and henna powder for those of you who are unsure. Stir it all together and then add your cider vinegar to alter the consistency a little. Keep stirring and you should end up with a paste-like substance. Allow the paste to cool to the point where you can handle it comfortably without burning yourself.
Step 2
This is where you start protecting your clothing. Wrap one of your towels around your shoulders, covering the neck in the process. You may also want to wear a plastic or old apron, just in case you spill any of the dye onto your front.
Step 3
Start rubbing the olive oil into your hair with your hands. You can use your hair clips to split your hair into sections, thus making it easier to see where you've applied the oil. This step should be familiar to anybody who has used regular dye products in their hair before.
Step 4
Pop your plastic gloves on and start handling your paste. Starting from the centre of your head, use the paste to coat each section of hair that you created in the previous step. Make sure you work the paste into the hair, from the roots all the way up to the tips. Coat the section well and remove any excess paste. You can use the excess to start covering another section of your hair.
Step 5
With your hair completely coated in your paste, pop your plastic hat on or wrap your hair in plastic film. How long you stay in this state will depend on the colour you're trying to achieve. Some can take the plastic wrap off after 30 minutes, whereas others may want to wait for an hour or more.
Step 6
After waiting for the appropriate amount of time, start rinsing the dye out of your hair using running water. Keep doing this until the water runs completely clear, which shows you that you have gotten rid of all of the excess dye that may otherwise have clumped up or discoloured your hair. From here, all you need to do is wash and condition your hair as normal and you should have a shock of naturally died red hair for your trouble.
The Final Word
So, there you have it. A full natural recipe that allows you to use red wine to create a natural hair dye. We'd like to give credit to Angela of Savvy Homemade for providing the recipe and methodology that we have spoken about today. Savvy Homemade contains all sorts of fantastic recipes and ideas that will help you make the most out of what you have at home.
As for red wine and hair dye, it's a combination that has actually existed for many years. Today, it is something of a curiosity to see people dying their hair using red wine. But, it is possible and can produce some rather astounding results.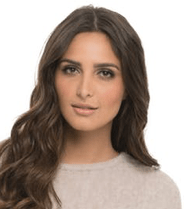 I'm a passionate about good wine and good cooking.
I like to keep me updated and share with my online friends my gastronomic knowledge.