Did you know that not all of the best Italian wine companies are owned and operated by Italians?
It's true. In fact, many of today's most remarkable Italy-based wineries actually have international origins. In some cases, producers and major brands from other regions see the potential that Italy has to offer. This leads to the expanding their operations so that they can take advantage of a certain region's grapes or growing conditions.
In other cases, people who've moved to Italy from other countries get swept up in the wine culture that pervades the country. They see this great passion for wine and decide to get in on the act themselves. Some may bring knowledge from their own countries, whereas others start from scratch. But these international Italian producers all share the same passion as those born in Italy for their regions and the qualities of their wines.
Today's spotlight shines on a company that had such international founders. Today, we're going to look at the history of Brancaia before taking a look at one of the stellar wines that they've added to the annals of the Italian wine industry.
The History
Like many of the companies that we choose to spotlight in these articles, Brancaia has fairly recent origins. The company traces its founding back to 1981. In an era where rampant capitalism seemed to rule all, Brancaia came to be out of a simple desire to create great wines that could stand up against the very best that the Italian wine industry had to offer.
What makes the founding of the company so interesting is that it wasn't an Italian duo that as behind it. Instead, a Swiss couple by the names of Bruno and Brigitte Widmer were the people who decided to create Brancaia almost 40 years ago. They had travelled to Italy's Chianti Classico region and decided to visit the long-abandoned Brancaia estate. It was truly love at first sight for the couple, as they were overwhelmed with the deep history of the estate and the unfulfilled promise that it had.
The couple purchased the disused estate and set about rejuvenating it. New equipment, replanted vines, and a great passion for what they were doing drove the couple onwards towards success. Progress was fast. Within two years, Brancaia had made its first bottle of Chianti Classico.
For most new wine companies, that would be an achievement in itself. Getting your first bottle out there is just the first step in what is usually a long and arduous climb towards the top of the industry. But Brancaia did things a little differently. The company produced a bottle of Chinati Classico of such quality that it received the first place price during an important tasting event of the era.
Within two years of its founding, Brancaia already had domestic and international recognition.
Of course, it also meant that the company now had a reputation to maintain. To keep pace with the sudden explosion in demand, Brancaia went on a period of mass growth and extension. In 1989, the company purchased the Poppi estate in an effort to diversify its offering and to keep pace with the demand from those who'd heard of its award-winning wine.
The company operated well with these two estates for almost a decade. But in 1998, it decided to continue its expansion into the region of Maremma.
Early success can often be the downfall of a new company. Rapid growth can run out of control, which can lead to a company struggling to keep pace with demand and the increasing burdens placed on its cash flow. Brancaia navigated those difficulties expertly and had established itself as a large-scale producer by the turn of the Millennium.
Around the time of the Maremma purchase, the Widmer couple's daughter, Barbara, took over the reins at the company. Bruno and Brigitte has seen their hard work pay off in ways that they could only have imagined when they first started the company. Plus, there were blessed with a daughter whose passion for Italian wine burns as brightly as theirs.
Barbara now oversees the operations of all three of the Brancaia estates. Of course, that's a Herculean task for just one person, so she calls on the advice and help of Carlo Ferrini, an acclaimed oenologist, to guide her efforts. She also delegates the marketing and international distribution efforts to a team of people who've made it their business to ensure Brancaia maintains the international reputation that it's worked so hard to cultivate.
Today, Brancaia is in a position that many never believed that it would reach. It has not only established itself as a good winery in the heart of Tuscany. In just 40 years, this Italian wine company with an international flavour has turned itself into one of the region's leading wine producers. Every year, Brancaia's wines get singled out for acclaim and awards. The company now has an international client base and is one of the leading lights in Chianti Classico production.
Brancaia Chianti Classico Riserva 2013
With all of that being said, you'd assume that we would take a closer look at one of the Chianti Classico wines that made Brancaia so famous. And you'd be absolutely right. This 2013 Riserva vintage received a glowing review in the Wine Spectator and it is one of the best examples of Chianti Classico on the Xtrawine site.
As you'd expect from a wine of this quality, it opens with a stunning ruby red colouring that can entrance you for hours.
When brought to the nose, the wine offers a number of subtle notes to go along with the fruity base that so many recognise as being the hallmark of Chianti Classico. Astute people will notice just the subtlest hints of vanilla and leather struggling to make themselves known as they sample the bouquet.
Upon drinking, you'll be instantly absorbed in a wine that is both deep and elegant. It carries a certain softness to it that makes it accessible, yet it still offers more than enough for even the most seasoned connossieur to enjoy.
Best of all, it's an extremely reasonably-priced example of Chianti Classico. For around €20, you can have a bottle of this remarkable wine to yourself.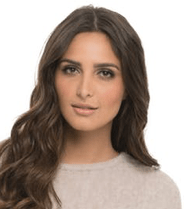 I'm a passionate about good wine and good cooking.
I like to keep me updated and share with my online friends my gastronomic knowledge.