The favourite drink of buccaneers the world over, rum is obviously not an Italian wine. However, it is a spirit that is always worth paying attention to. Made by distilling sugar, the drink has become famous all over the world for its interesting flavours and the many ways that you can mix it into cocktails to create some wonderful concoctions.
Rum is also famous for being the world's oldest spirit.
Records indicate that slaves in the Caribbean first made the drink after settlers gave them sugarcane molasses. The experimentation that followed led to the creation of a historic alcohol that was originally used for medicinal purposes before people found it far more fun to drink it for recreational purposes.
At this point, you're probably wondering why we're talking so much about rum. After all, isn't this an Italian wine website?
It is.
But Xtrawine also offers a wide range of spirits from all over the world. You see, it's not just Italian wine that we love. It's any drink through which you can sense the creator's passion and craft in their work.
Passion and craft are key to Aldea Ron Miel.
This remarkable rum has become one of the most beloved in the world. Here, we're going to tell you why. But before we do, let's take a closer look at the company behind it.
The History of Ron Aldea
In 1936, a man named Don Manuel Quevado Aleman founded a distillery in a province named Aldea de San Nicolas de Tolentino. Nestled deep in the Canary Islands, the distillery was ahead of its time in many ways. However, its biggest advantage lay in the deep knowledge of the sugar industry that its illustrious founder brought with him.
Aleman was not a young man when he founded his distillery. A former resident of Cuba, Aleman made the move to Santo Domingo in 1888, where he began working in the sugar industry. By the time he founded his distillery, Aleman had almost 50 years of experience working with the crop that those Caribbean slaves had so skilfully turned into the earliest versions of rum.
At the turn of the 20th century, Aleman returned to the West Indies, the place of his birth, to work under his father and uncle. While there, he had his first experience of working in a refinery, as he took over the management of a facility owned by an English entrepreneur named Mr. Leacock. By the time he was 37, Aleman was an established authority on the sugar industry and, in particular, the rum industry.
Aleman survived many trials and tribulations during his work in the refinery. After several years of initial success, the refinery landed in difficult times thanks to the outbreak of World War I. It was eventually sold to a Portuguese financier named Enrique Figueroa Dasilva, who decided to move both the refinery and Aleman to Madeira.
This proved to be a smart move, as the plants on the Canary Islands were shut down in 1920 thanks to the end of the island's second cycle of sugar cane plantation.
For the next 15 years, Aleman worked in Dasilva's sugar plant, serving as the director as he continued building upon his already extensive knowledge of sugar. However, Aleman's life was sent into a period of upheaval again when Desilva declared bankruptcy in 1934. Now out of a job, Aleman returned to the Canary Islands.
Only now, he had money.
His work as the director of Desilva's sugar plants made Aleman a rich man. Combine this wealth with his extensive knowledge of the industry and Aleman was finally in a position to start his own business.
And that brings us back to where we started this examination of the great man's history. 1936 brought with it the opening of his own facility. Using an uncommon distillation method that saw him directly distil the juice of his sugar cane, Aleman quickly separated his rum from the many others on the market. His technique allowed for the most authentic aromas possible, in addition to ensuring the rums he created maintained the sweetness you would expect from a sugar-based product.
Having established his product, Aleman spent the next 20 years perfecting his process and building upon his early success. His rum, Aldea Ron Miel, became renowned for its amazing qualities, guided by the experienced hand of its creator. However, by 1956 Aleman was in his early 80s. No longer able to run his company, he decided to sell it to an agricultural company named Rodríguez Quintana. The company kept Aleman on as a technical director, allowing him to continue influencing its products until Aleman's eventual passing.
Today, Ron Aldea has built upon the legacy that Aleman established. And in Aldea Ron Miel, we have the perfect example of Aleman's expertise distilled into a single bottle.
The Review
Best served at between 12 and 16 degrees Celsius, Aldea Ron Miel is a beverage that has the Canary Islands written all over it. Made by combining local bee honey with sugarcane juice extracted from the island's many sugar crops, the drink is renowned for having no artificial flavours. Everything about Aldea Ron Miel is natural, making it extremely appealing to those who want to avoid any unwanted chemicals in their drinking experiences. Having said that, the rum does contain some sulphites, which are necessary to preserve it while in the bottle.
The drink's 20% volume is fairly low by rum's standards. However, this lower alcohol content allows the sweet flavours to shine through. It also means the rum is sweet enough to combine well with many desserts, in addition to making it ideal for cocktails where other rums would likely overshadow the other flavours in the drink.
The Xtrawine team fell in love with the simple and sweet flavours this remarkable rum presents. This is not a rum for those who want to explore something complex. It's not designed for that. Instead, it's a rum for those who want the most natural taste of the Canary Islands' sugar, instilled with the expertise of a man who dedicated his life to the crop. And you can find it on the Xtrawine website today for less than €21 for a 0.70-litre bottle.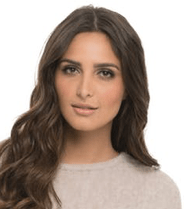 I'm a passionate about good wine and good cooking.
I like to keep me updated and share with my online friends my gastronomic knowledge.