Here at xtraWine, we take great delight in helping people to learn more about the various wine regions in Italy. Every single one has something unique and interesting to offer you. And yet, some are far more well-known than others. This is likely due to the fact that they produce some of the country's more famous Italian wines.
Nevertheless, it means that some regions don't get their due.
We're looking to change that for one region in today's article. Here, we're going to focus on the Umbria region, which we're sure a few of you may never have even heard of. We'll dig into a little bit of the region's history before giving you just a small taste of the wonderful wines to emerge from it.
A Brief History
Umbria immediately distinguishes itself from every other Italian region by the fact that it's the only one that doesn't have either a coastline or a border with another country.
That means there's no coastal influence on the wines that the region produces.
As you've likely guessed, Umbria is nestled deep in the heart of Italy. It's just to the south-east of the far more famous Italian wine region of Tuscany. It's also fairly close to another famous Italian region – Lazio.
The name of the region comes from the Umbri people who inhabited it many moons ago. Like many regions in Italy, it eventually fell under the control of the Roman Empire. In Umbria's case, this was not exactly the desired outcome. The people had waged long-fought wars against the Etruscans before the Romans came onto the scene. When the Etruscans were no longer a threat, the Umbri people turned their attentions to the invading Roman forces. They were unable to stave off the Roman armies though, which meant that Umbria now bares many of the hallmarks of a Roman settlement.
Many years later, Umbria also became a part of Napoleon's empire. Upon Napoleon's defeat, the region of Umbria then fell under control of the Papacy. But it was not long before the region was absorbed into what would become the Kingdom of Italy. It was also an important industrial area for the country. Its central location made it harder for allied forces during World War II. However, it still faced intense bombing during that way.
Today, Umbria is a much smaller region than it was during these wartimes. It's also less known for its wines than it is its festivals and association with jazz.
The annual Umbrian Jazz Festival has been held in the region since 1973 and is now one of the world's largest festivals of its kind. Every year, jazz lovers descend upon the region to enjoy some of the most creative music around.
The region is also home to "The Festival of the Ceri", otherwise known as the Festival of the Candles. The big highlight of these event is a huge race in which three teams compete against one another as they make their way through thousands of cheering fans. Each team carries a statue of a saint mounted on a huge wooden prism, which represents the candle. They make their way up the mountain and towards the basilica of St. Ubaldo, all while carrying these 600lb+ prisms.
The region's main source of income still comes from its industrial roots. It is a noted producer of steel and other metals.
However, it's also noted as being an ideal location for agriculture. Umbrian olive oils are highly-regarded. Plus, Italians have great appreciation for the wines that come from the region.
It's those wines that we now want to focus on. Here's a small selection of Umbrian wines that will give you a true taste of what the region has to offer.
This gorgeous still Italian red wine comes from the Lungarotti winery and it's a perfect example of the quality that Umbria can produce. Our experts were so impressed with that they awarded it a 94/100 rating. It has a similarly high rating from noted wine expert James Suckling.
The wine has a deep ruby red colouring with intense flashes of purple throughout. Its intensity hits you immediately as you bring it to the nose, as you're almost overwhelmed by a combination of sweet spices and jam.
To the taste, the red fruits that forms the wine's base make themselves known. It's a wonderfully juicy wine with a very long finish that tapers off nicely. After the initial intensity, you'll enjoy a remarkable and perhaps unexpected freshness from the wine.
You may notice a particularly important name when you examine this bottle of wine.
Yes, the Antinori family may be best known for their Tuscan wines. However, the family has extended its reach across much of Italy and they produce wines in the Umbrian region as well.
This is another acclaimed wine, as you can tell from the 96/100 rating that our experts have awarded it. The wine is a still white made primarily using the Chardonnay grape. Much like other wines from the region, it has a surprising intensity that may catch you off-guard when you bring it to the nose. However, this mellows out into a refreshing taste.
You'll recognise notes of pear and citrus when you first examine the wine. The subtlest hints of vanilla temper this strong fruity notes. And to the taste, you'll notice butter and hazelnut in the mix. This gives the wine a smooth feeling, though there's also a slightly earthy aspect to it.
The Final Word
Umbria may be one of the most underappreciated wine regions in all of Italy. If you don't believe us, just give one of the wines that we've recommended here a try.
Each offers remarkable quality without putting too much of a dent into your bank account. In fact, the Lungarotti San Giorgio is one of the most affordable Italian red wines around.
There are plenty more wines from the Umbria region on the xtraWine website. Explore for yourself, as you're sure to find something that will suit your tastes.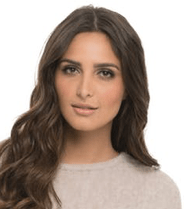 I'm a passionate about good wine and good cooking.
I like to keep me updated and share with my online friends my gastronomic knowledge.