Long considered to be one of the most famous wines produced in Italy, Lambrusco finds its roots in the Etruscan era, with records showing that vines have been grown in Modena and the surrounding areas for centuries. At one point, even Pliny the Elder remarked upon the grapes versatility and abundance, pointing out that a single grape offered a higher yield than most others.
Today, Lambrusco has become one of the most popular wines, particularly in international territories like the United States. While traditionally served still, it is occasionally made as a Spumante, or sparkling wine.
The producer that we will be taking a look at today specialises in creating this very version of Lambrusco, however, before we take a look at the wine itself let's first regale ourselves with the story of Cantina Della Volta.
The History
The story of Cantina della Volta actually starts later than many of the companies that we have covered before on this blog. Founded in 2010 by a group of friends who were all driven by a passion for the wines made in Modena, which is one of the most historically interesting regions of Italy and home to the Lambrusco grape, the company aimed to use the Champenoise method of winemaking, made popular in France, to achieve a degree of continuity in production of wines from the area.
Enlisting the services of Christian Bellei, a winemaker noted for his passion and enthusiasm for experimentation over the use of science and mathematics in his work, the company set about delivering on this goal by Champenoise method to create wines that are not actually as common as you may believe in the Modena area.
Before continuing, it is worth speaking a little more about Christian Bellei and what he brings to Cantina Della Volta. Hailing from a family with a long tradition in the wine industry, Christian received the bulk of his education from his father Giuseppe Bellei, who is better known to many in Modena simply as Beppe.
Drawing on the experience and knowledge that comes with belonging to a family of wine entrepreneurs who can trace their roots in the industry back to the 1920s, Giuseppe worked alongside his son to not only teach him the technical knowledge he would need to make great wines, but to also develop within him the passion that would drive him to continue working in the industry in later years.
Prior to handing over the reins of the family business in the 1990s, Giuseppe would take his son on trips to other wineries. The most influential of these was the duo's journey to Epernay, France, which is where Christian was first exposed to the techniques used to create that most famous of sparkling wines – Champagne.
Throughout these trips, both Giuseppe and his son learned an enormous amount about the Champenoise method and, upon their return, would experiment with using it on the grapes they pressed in their own wine cellars. This philosophy of learning by doing offered Christian more insight into how to apply what he had learned. It was this knowledge the group of friends who founded Cantina Della Volta was looking for and it led to the collaboration that placed Christian Bellei squarely in the limelight.
Together, the group now explores new ways to make use of the Classic method to create amazing wines using the grapes that grow naturally in Modena. Cantina Della Volta has become the home of Christian Bellei's ideas and passion, long after his father made the decision to retire from the industry.
The only condition that the other members of the Cantina place on Christian is to continue making wines in his own way, rather than bowing to the ideas of others. In doing so, Bellei and Cantina Della Volta are able to produce wines of absolutely remarkable quality, while innovating at every stage. Since 2010, the company has been able to apply the knowledge that Christian brought in, while also developing their offering through what he and others have learned in the seven years since its formation.
All of this can only be done because of the carefully maintained vineyard that houses the grapes the company grows. Specially chosen by Christian's father, Giuseppe, the Vineyard of Ricco is a 32 hectare plot, of which approximately 9 hectares are devoted to white wine varieties. The vineyard offers Christian and the team at Cantina Della Volta to fully explore the concepts the Bellei's learned during their trips to France, as it features a terrain and microclimate that bears striking similarities to some of the most renowned Champagne vineyards in that country.
That brings us to perhaps the most intriguing wine to have been produced by Cantina Della Volta.
Cantina della Volta Lambrusco Modena Brut Rosè 2012
As mentioned previously, Lambrusco wines are generally served still, which ensures the Cantina della Volta Lambrusco Modena Brut Rosè 2012 stands out from the start as a product of the innovation and ingenuity that Cantina Della Volta has encouraged Christian Bellei to demonstrate ever since he began working with the company.
This remarkably sparkling rosé greets the drinker with a gorgeous pale pink colouring, which is highlighted by the most delicate tinges of mousse that can be spotted with close examination of the wine's bubbles.
When introduced to the nose, the wine enchants with an elegant and well-balanced bouquet that offers deliciously fruity scents of wild strawberries and raspberries, while also offering more subtle notes of roses and pomegranate for those who are willing to explore a little further.
Interestingly, the wine may surprise when consumed, as it features a slightly sour taste that you may not have expected when inhaling the fairly delicate aromas. This is by no means a bad thing though, as this sourness is refined by a number of subtle flavours that encourage you to keep going.
Best paired with light dishes, such as pasta and fish, Cantina della Volta Lambrusco Modena Brut Rosè 2012 is a testament to the innovation that the company has aimed for since its inception.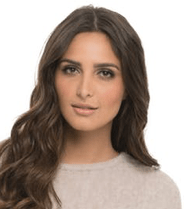 I'm a passionate about good wine and good cooking.
I like to keep me updated and share with my online friends my gastronomic knowledge.