In an industry so defined by the classic wines and the amazing people that make them, it can often be hard to stand out from the crowd. This is especially true for the producers of Champagne, which is a wine that is held in such high regards that anything less than the best is sure to be lost in the shuffle over time.
So when one company manages to not only break through and produce a truly classic Champagne, but is so well regarded that it is able to maintain a reputation for quality with the wine that stretches back over the centuries, it is important to recognize those achievements. Consistency, quality, and a dedication to everything that makes the wine industry so special are crucial for a company to last so long and there are few that have pulled that off better than the company that we will be shining a spotlight on today.
So without any further ado, this week we will be taking a look at Autreau and the spectacular reputation it has developed as a wine producer before examining on the Champagnes on which the company has built such a remarkably stellar reputation.
The History
The story of the Autreau family begins in the 17th century. It was 1670 when the family first started to come to prominence as a winemaking titan and since in those early days it was considered a key innovator in the production of one of France's most famous wines. Even back then, the family has a focus on blending the traditional with the innovative, creating something new that still offered the familiarity and quality that those who love Champagne truly want to see.
Year after year, the family has pursued excellence in everything that it has done. With each passing generation, the Autreau family has maintained a reputation for quality in all of the wines that it produces and, most importantly, each generation also passes down the importance of the industry as whole and Champagne in particular to the generations that follow them. It is this dedication that has ensured the company has endured for as long as it has and it also means that the wines the company creates maintain a level of quality that is rare even in a wine that is already so well-known for its quality.
The concept of Generation Champagne has defined the company. It means that with each passing generation, it continues to celebrate the wines that it produces and, as importantly, shares them with others. In short, its work revolves around helping people achieve the great moments in life that can be shared with those closest to them. Those who drink an Autreau Champagne can instantly recognize the passion and dedication that has gone into the creation of each and every bottle and it is this dedication that has allowed the company to endure for over three hundred years.
With that being said, the company's recent history deserves some level of recognition aside from what it has achieved over its storied history. You see, it was in 1953 that Gérard Autreau decided to focus his efforts on his own Champagne production, purchasing three hectares of vineyards that would be entirely dedicated to the wine, thus reinvigorating the family tradition and helping it to retain the reputation that it had already built for so many years. His work during that time helped Autreau's name spread further and wider than it ever had before and without his efforts, the company may not be what it is today.
In 1980, Eric Autreau followed the lead of so many in the family who had come before him by joining the wine industry and family business. He brought with him a number of additional accolades, as he entered the company after completing a higher Diploma in the study of oenology and viticulture, allowing him to bring an outside education into a family that was already teeming with knowledge about the production of great wines.
By this time, Autreau had continued its growth, quintupling in size since the days when Gérard had purchased those three hectares. By 1980, the company oversaw 15 hectares and was producing approximately 150,000 bottles of wine every year, allowing it for the first time to start importing its products all over Europe. No longer was Autreau a small family company and that growth would continue as the years rolled on.
In 2009, Laurent Autreau joined the family business with the intention of continuing the production of truly remarkable Champagnes and enhancing the company's brand all over the world. Today, Autreau oversees over 35 hectares of land in five different terroirs, allowing the company to experiment with and create more remarkable Champagnes than it ever has before. Over the course of three generations, Autreau's name has been solidified to the point where everybody knows who they are. Now, let's take a look at what may stand as one the company's best ever Champagnes.
Autreau Champagne Reserve Grand Cru Brut
Made using the Chardonnay and Pinot Nero grapes, this wonderful wine truly embodies everything that makes Champagne so special to so many people. Upon pouring, you will be entranced by the shining gold coloring that contains just the briefest hints of mahogany, which quickly disappear into the wine.
The wine's bouquet is wonderfully refreshing, offering strong hints of fresh fruits, including raspberry, melon, and peach, while also hiding a slightly more complex nature. Those who spend more time exploring this collection of scents will soon notice the slightest aromas of hazelnut and wood, lending the wine a level of complexity that many Champagnes struggle to pull off successfully.
Once consumed, the wine demonstrates an absolutely stellar balance that at once leaves you refreshed and eager to try more. This freshness is complemented by a beautiful finishing touch that leaves behind just the slightest, lightest of fragrances on the tongue. In short, Autreau Champagne Reserve Grand Cru Brut is a truly remarkable wine and is ideally priced for those who want to achieve quality without going too far over budget.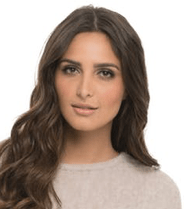 I'm a passionate about good wine and good cooking.
I like to keep me updated and share with my online friends my gastronomic knowledge.